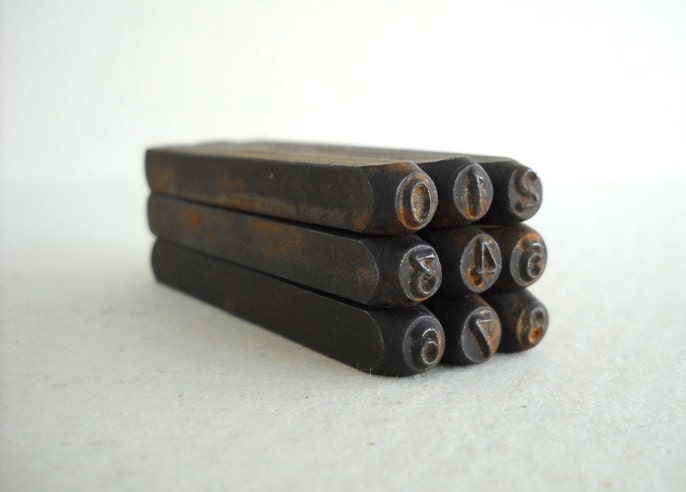 SALE - Vintage Rusted Set of 9 Number Punches LB25
SALE - Vintage Rusted Set of 9 Number Punches LB25
Price reduced from US $36 to US $24

A set of vintage rusted number punches.

The base i.e. the bar measures approx. 6 mm (0.23 inch) in height, 6 mm in width and 58 mm ( 2.28 inch) in length. The numbers measure approx. 4 mm ( 0.15 inch) in height. The punch for number '6' and '9' is same. These weigh approx. 150 gms.

A good collection to your hardware or as a gift for your friend.

Please ask if you have any questions.

Thanks for your visit!
$0.00
Find out more
Click here to Learn more...