Vintage 1973 Hawaii American Legion 55th
National Convention Decanter
Bourbon Whiskey.
Very Nice Condition!
Very nice American Legion 55th National Convention Decanter (Empty). That was held in Hawaii in 1973. The decanter once had Kentucky Straight Bourbon Whiskey. The decanter stands about 13in tall, is dark blue and gold trim, and is in excellent condition. A nice piece of American Legion history that would look good in anyone's collection.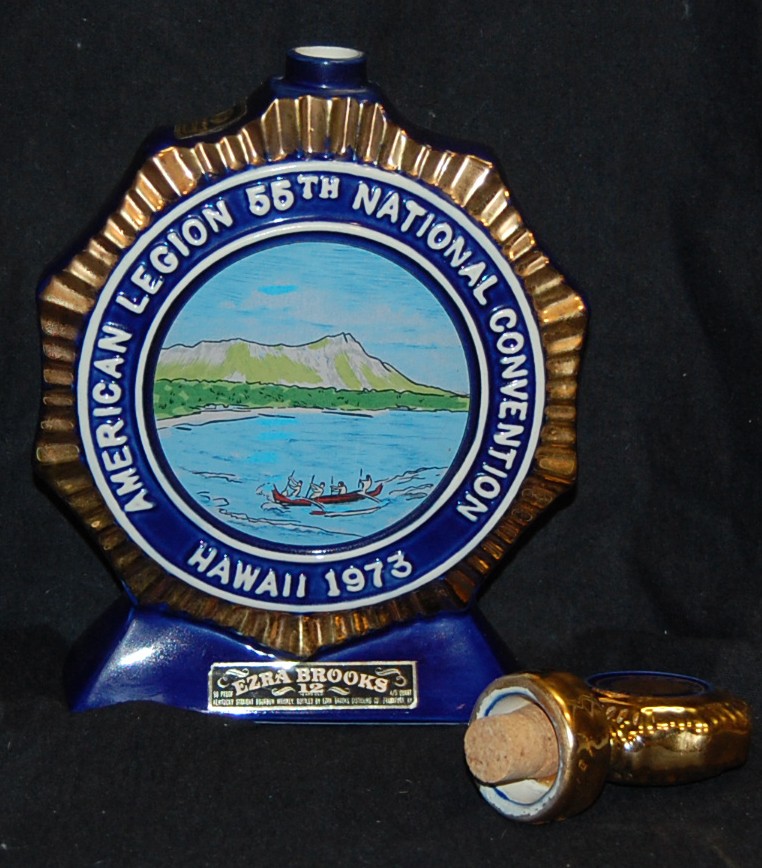 Please check out our EBAY Store for More Antiques, Medals & Tokens, US Coins and other Collectables, more loaded every week on our site.
Sorry, NO International shipping on this item.