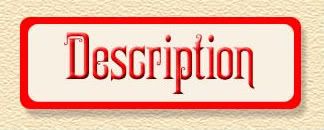 This is a PHOTOCOPY of a Vintage 1960s pattern to make doll clothes for your Francie Doll. Francie is Barbie's MOD cousin. This is the ONLY pattern that was specifically designed for Francie, however any Barbie pattern will fit her, but may need some slight adjustments. Francie is a slightly smaller doll than Barbie. Her measurements are: 11-1/4" tall, 4-5/8" bust, 3-1/8" waist and 4-3/4" hips. Barbie's measurements are 5-1/2" bust, 3-1/4" waist and 4-7/8" hips. So you can see that with some adjustments, this pattern would work well for Barbie also. In addition to Barbie, this pattern also fits a large variety of other Teen Age Fashion Model dolls some of which include: Francie, Francine, Midge, Barbara Joe, Babs, Gina, Annette, Stacy, PJ, and Christie. This pattern should also fit the 12" tall Tammy dolls (5-1/4" bust, 4" waist, 5-1/2" hips) also with minor adjustments.

This pattern makes: Dress, Petticoat & Cap; Nightgown; Loose fitting Dress; Dress with coordinating top and skirt; Dress & Cap; Coat, Cat & Boots; Shirt, Pants, Cap & Jacket; Panties. I include a color printout of the front cover, a black and white copy of the instructions, back cover and the complete pattern. Please email me with any questions that you have.

I have hundreds more doll patterns available, including more clothes for Barbie. Click here to see all my Doll Clothing Patterns

The Barbie Doll was first released by Mattel March 9, 1959 and production continues through this day. Due to Barbie's outrageous popularity, many companies made doll clothing patterns to fit her, her friends or competing Teen Age Fashion Model style dolls. That way mothers and their daughters could make additional outfits for their Barbie dolls. I know many grown women who have precious memories of making clothes for their Barbies with their mothers when they were little girls. I have a large assortment of patterns available, all of original fashions dating to the 1960s.

Barbie, she had many friends over the years such as Midge, Stacy, PJ and Christie. Many other Teen Age Fashion dolls have been made by other companies to compete with Barbie. The most notable was Tammy who was released in 1962 by the Ideal Toy Company. Barbie stands 11.5" tall, while Tammy is 12" tall, plus Barbie has a narrower waist and hips than Tammy. The size difference doesn't affect patterns much and they will all work for either Barbie, Tammy or any of their "friends", sometimes with a little bit of tweaking. I have a large assortment of patterns available, all of original fashions dating to the 1960s.

This pattern was originally created January 2, 1966. The copyright for this pattern has expired and it entered the public domain Jan 1, 1995.
Current Shipping Special: US SHIPPING is FREE!!! It helps me if you pay for all of your purchases at one time (Paypal charges a per transaction fee, so it saves me money if you can pay for them all at once.) Remember, you can purchase any number of patterns and US shipping is FREE regardless of my cost!!!
Payment is due within 8 days of the end of the auction. If you need extra time to pay, please contact me a few days before the 8 day time limit. ebay automatically opens an unpaid case after 8 days from the end of the auction or purchase. Once a case is opened, I won't do anything to stop with the process.
I SHIP WORLDWIDE!!!
INTERNATIONAL SHIPPING (including Canada) is the actual cost. Shipping is calcuated by weight and each pattern weights something different. Most orders will fit into a Flat Rate envelope, so that is typically the maximum you will pay. As of January 2013 a Flat Rate envelope is $23.95 to most locations. In the case of very large orders or several doll clothing patterns, it could be more. If you are concerned about shipping and would like an exact quote for multiple items, then please email me a list of the patterns you are interested in purchasing.
I do combine International orders to save you on the shipping costs. In order to receive your shipping discount, you can send me a payment request through eBay when you are done shopping, or just wait. I send combined invoices through eBay on a daily basis with the discounted shipping.
All shipments are automatically insured!!! I guarantee your package will arrive or I will reship it at my cost. Remember international shipments (including Canada) take longer to arrive. Occasionally this can even be 6-8 weeks.
I always try to ship as soon as possible. My handling time is 1 business day (business days are Monday through Friday except for holidays when the post office is closed.) I live on the west coast and do my eBay work first thing in the morning - if your payment is in by 8am, then your order will ship that day.
I guarantee the quality of my copies for as long as I am selling on eBay - not just a few days or a week, but for as long as I am here!!! So, you can buy with confidence. I absolutely guarantee that my copies are the BEST QUALITY you will find on eBay. My copies are clear and readable. If you ever find a piece of a pattern that isn't clear, I will remake it for you (at my expense, of course.)
I offer a LIFETIME guarantee on the pattern copies that I make and sell. I will ALWAYS correct any errors that I make. No sale is ever final and I will do everything reasonable to make sure that you are a satisfied customer. eBay has always been really good to me and I am really good to my customers in turn.
I have been selling reproductions of Vintage Patterns on eBay since 2000. I took several years off and came back in April of 2008. Since then I have been working HARD at adding as many new patterns as possible, as fast as possible. At MJ's Vintage Patterns, I specialize in Vintage Stuffed Animal Patterns, Vintage Cloth Doll Patterns, Vintage Toy Patterns, Vintage Embroidery (or Transfer) Patterns, Vintage Household Craft Patterns, Vintage Quilt Patterns, Vintage Crochet Patterns and Vintage Patterns for Babies & Children.
Click here to see my About ME page