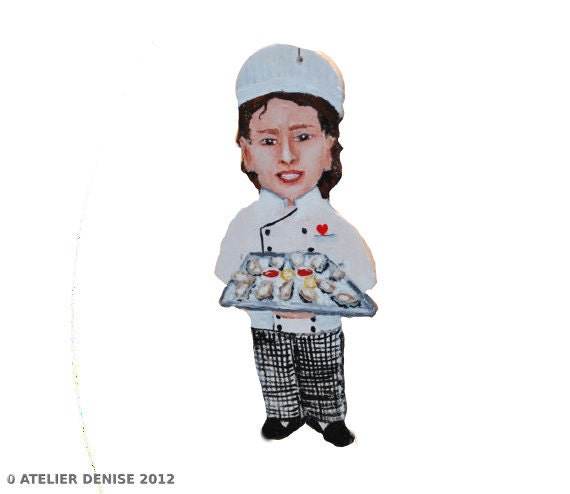 Valentin the Oyster Chef Kitchen Ornament
Valentin the Oyster Chef Kitchen Ornament
Meet Valentin the Oyster Chef, he's a cutie. He's serving a platter of oysters on crushed ice for that Valentine's special meal, he's got a heart oh his uniform. He measures 5" high.

Crafted from salt dough these are roughly 1/8" thick, hand painted and double sealed with polyurethane for durability.
$16.00
Find out more
Click here to Learn more...