Shipping

$45.00

Handling

Ships within 3 business days

Ships to

US

Returns

Covered by the Money Back Guarantee

Guarantee

Seller

100% positive feedback flot-a-tone (992)
I have never seen this model before. It has 4x6v6 power tubes and twin 5y3 rectifier tubes.
This amp has been serviced by previous owner to great expense, including mostly all replacement tubes. im not saying the amp is dead quiet or has no quirks as old amps do. but the amp certainly cranks some good tone!

A quarter inch jack has been added on the back panel to act as speaker jack.
Please see the pictures, as they show the condition well... Oh, there is a schematic inside the amp. It's faded and does not show well on camera, but is quite readable in person and could come in handy for future owner.
Sold as-is due to age and vintage nature, no returns accepted.
Check my feedback, you'll have no worries.
$45.00 shipping in the lower 48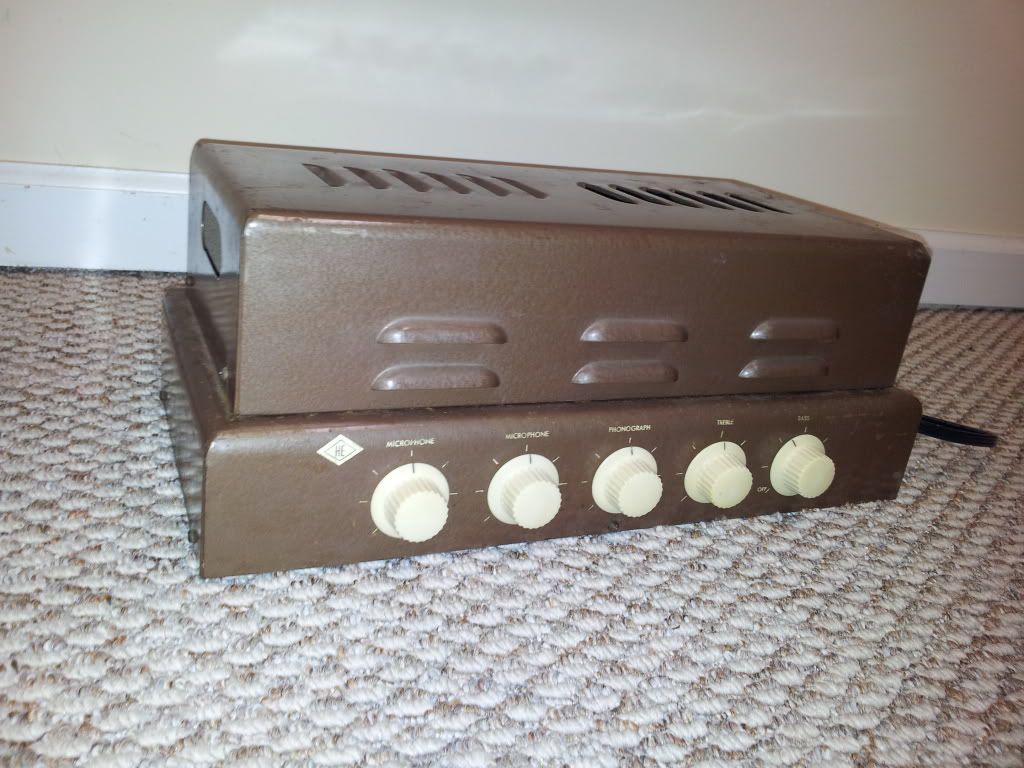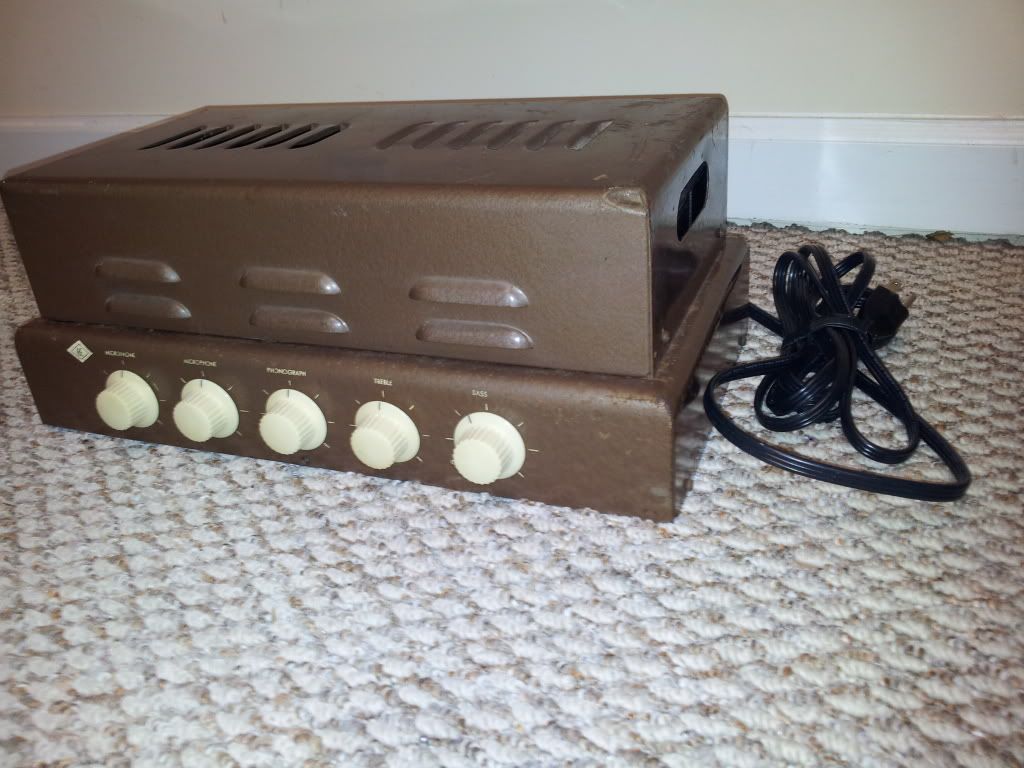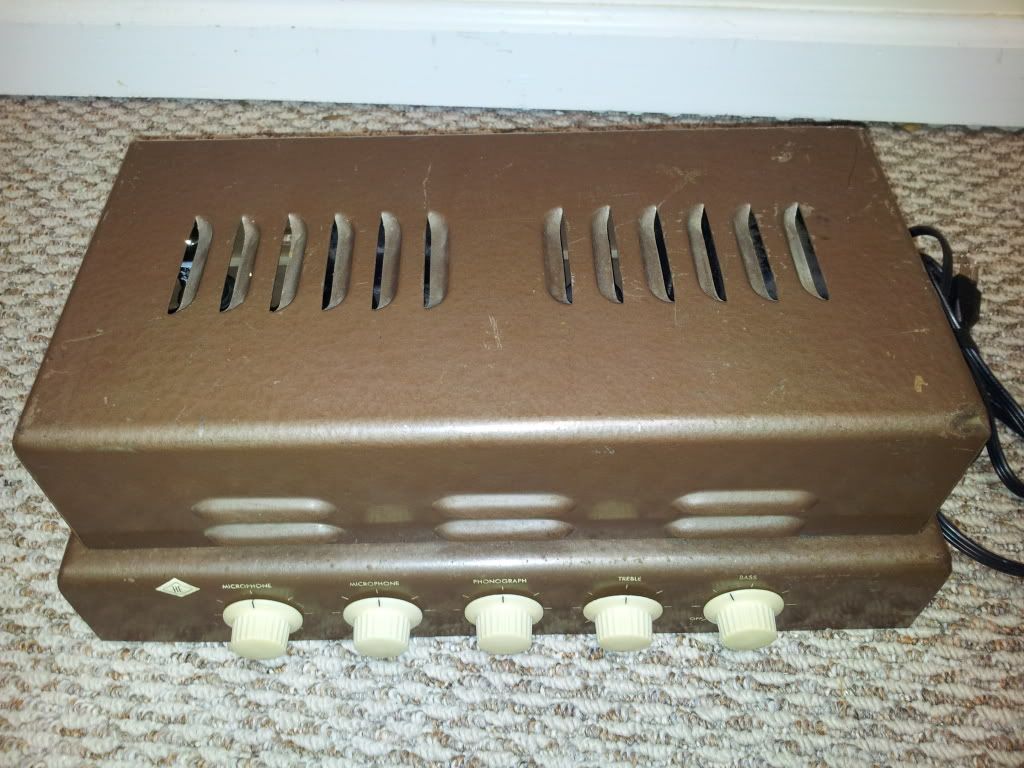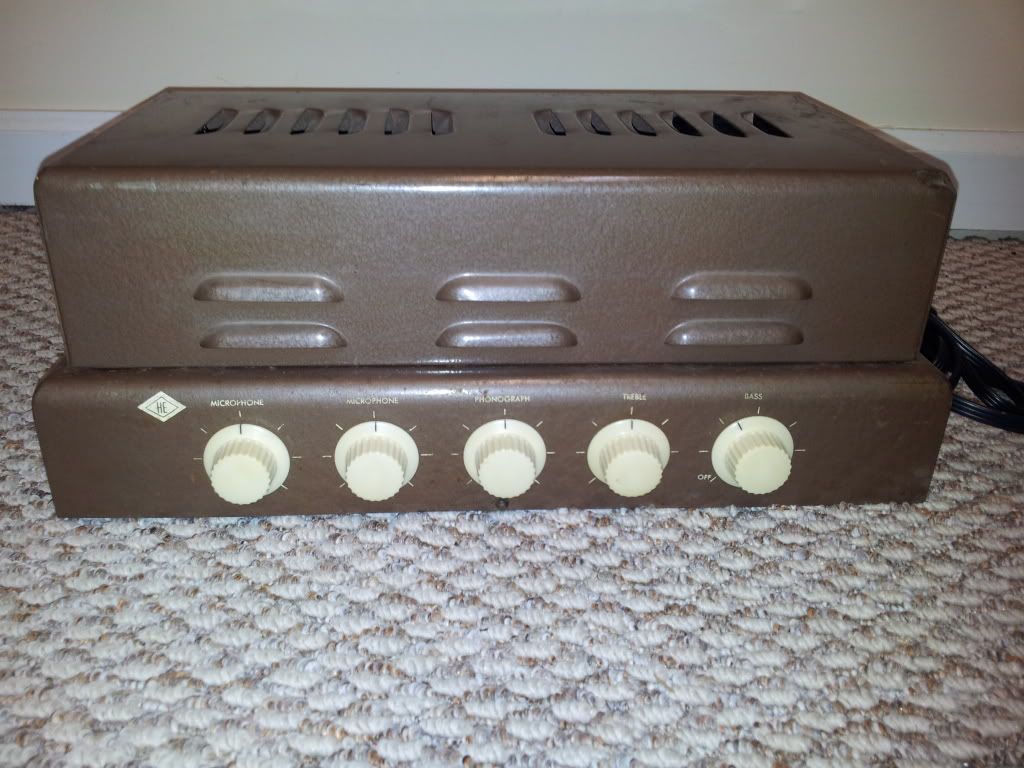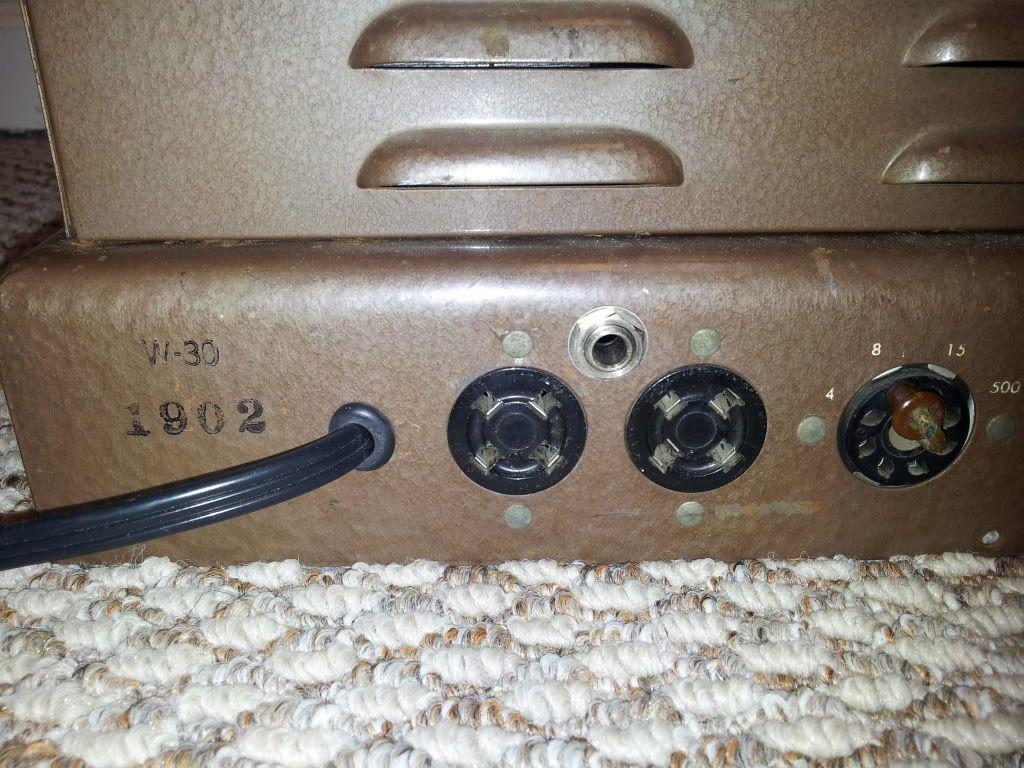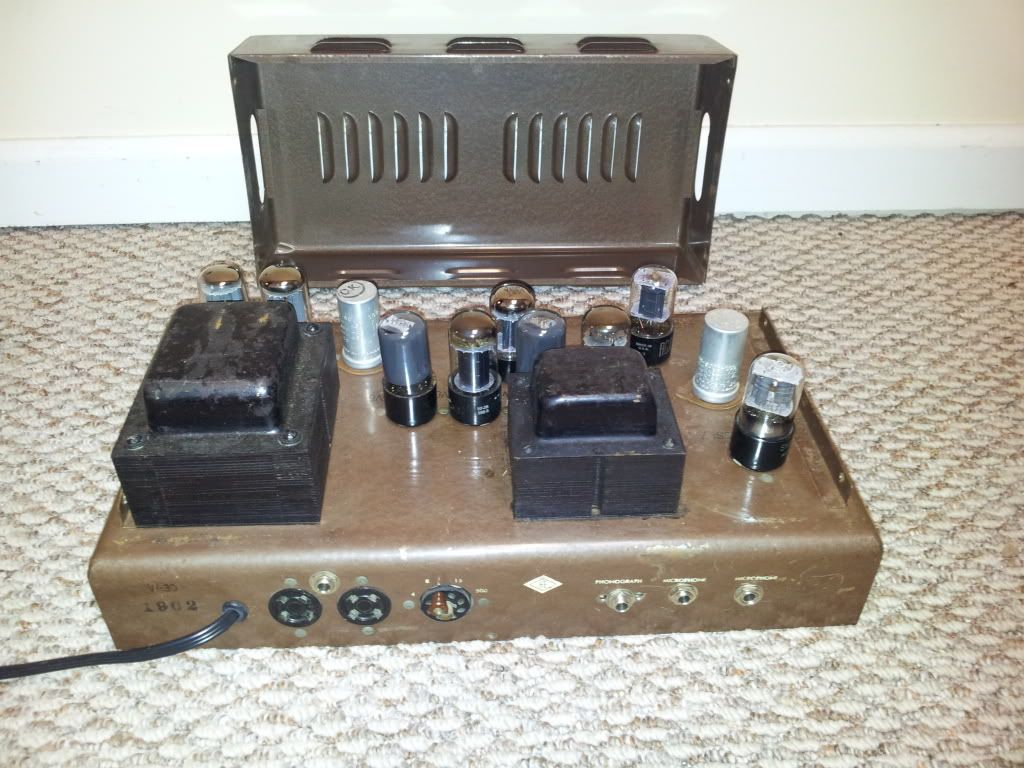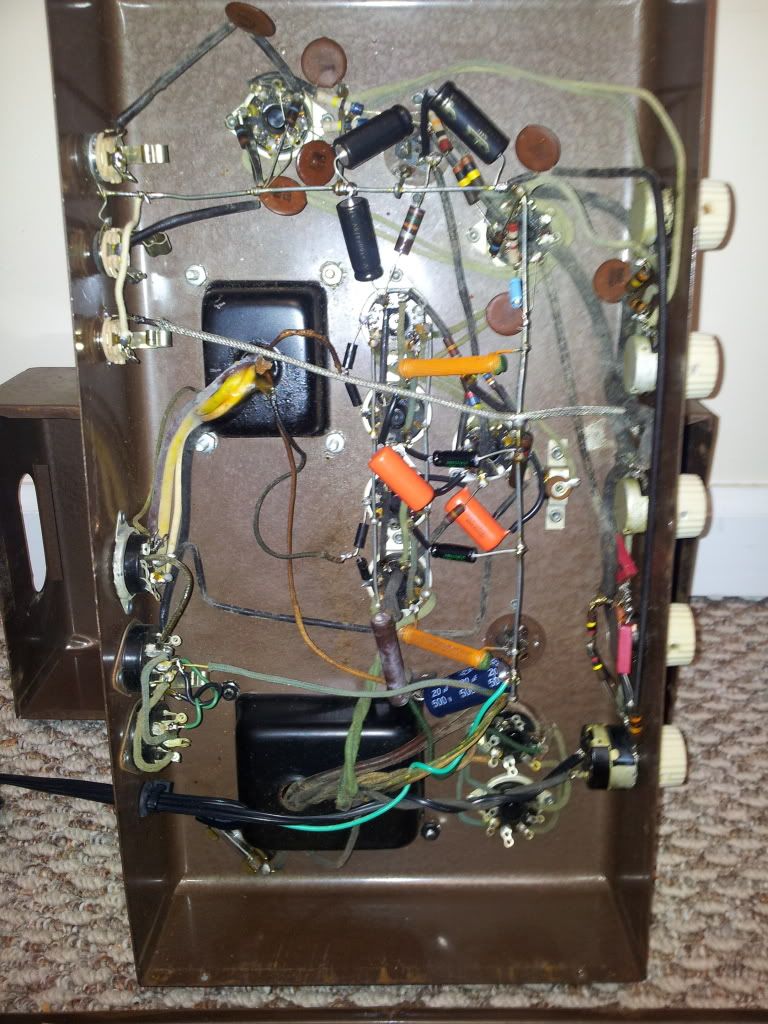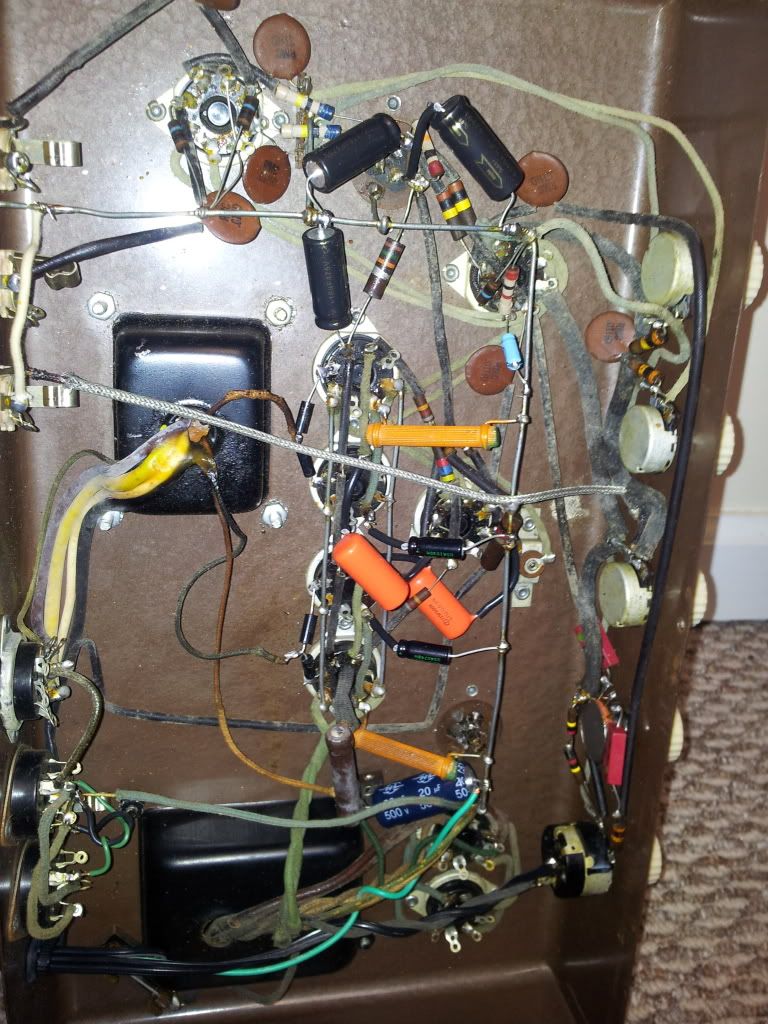 Posted with eBay Mobile
no international shipping
payment required within 24 hours of auction end.