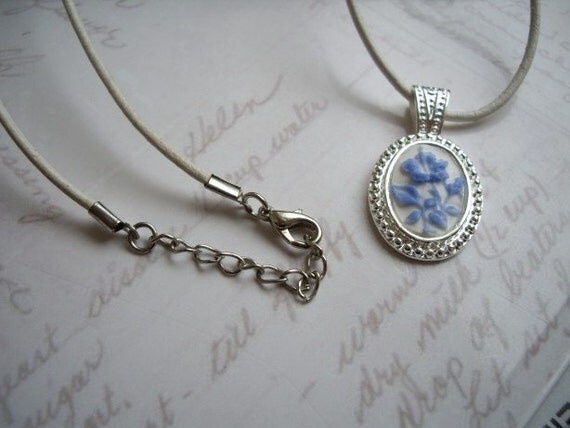 True Romantics Bouquet Necklace NS3
True Romantics Bouquet Necklace NS3
A lovely bouquet of blue flowers is featured on this resin cabochon which rests on a silver plated, nickel free 1 inch tall by 3/4 inch wide oval setting.

Comes with a white leather cord necklace that is adjustable from 25 to 26 3/4 inches.
$14.00
Find out more
Click here to Learn more...