"Thinking of You" Assortment (Small Card Size: 4 1/4" x 5 1/2") with envelopes. These cards are very unique and different for the one you find in the store. You receive a 300-10 packs of small cards. These cards were priced to sell for around $750.00 OR more in the stores. Assortments may very. So you savings is unreal, you will NOT find these bargains at Wal-Mart or other discount stores, PLUS we deliver right to your door step!! We have several different count deals and several different kinds of packs for sell, we have 10 count packs, 20 count packs, 30 count packs, 40 count packs, 50 count packs, 100 count packs, and 200 count packs; the more you buy the money you $ave. The header dose NOT come with the bag. If you want the header for re-sale please let us know, the header is 5c more per bag. Please check out our E-Bay Store, for other greeting cards, Christmas Cards photo paper, photo albums, home decor items to dress up your home, picture frames, clocks, statues, photo paper, canister sets, photo jewelry boxes, and all kinds items for you and your home.
The more you buy, the more you $ave!!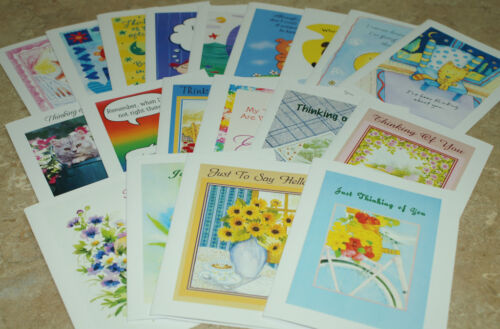 THANKS FOR LOOKING!!