The Carriage House ~ Las Vegas, Nevada
FREE CLOSING!!


Unit Available: 2013

Annual Float Weeks 1-52
Studio, 1 Bathroom, Partial Kitchen, Sleeps 2

Deeded As Unit #31, Float Week

Check In: Friday, Saturday, Sunday

Estimated 2013 Maintenance Fee: $462.00 Due Annually February 1st

Special Assessments: $0.00

Property Tax Included In Maintenance Fee

Deeded Perpetual Ownership


All fees are due in one week from receipt of the purchase contract. GO Properties, Inc. will perform the closing (non-negotiable). Closing costs include account inquiry, document prep, recording services and resort notification.


Additional Fees Include:
GO Properties Inc. Closing Costs: $475.00 (PAID BY SELLER)
County Recording Fee: $40.00
(PAID BY SELLER)


2012 Maintenance Fee: $0.00
Resort Transfer Fee: $25.00

(PAID BY SELLER)



The Carriage House
105 East Harmon Ave.
Las Vegas, NV 89109
www.carriagehouselasvegas.com
702/798-1020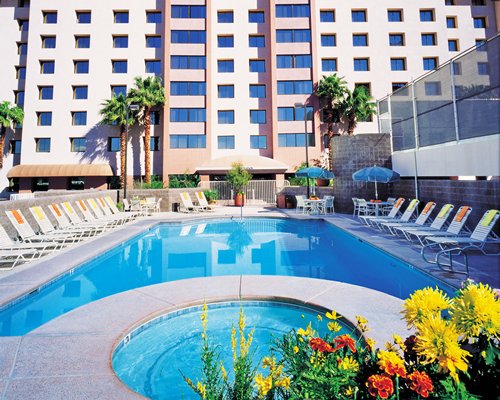 Your room at The Carriage House, located one block off the Strip, puts you in the heart of Las Vegas. Relax by the pool and spa, play tennis, or enjoy all that Las Vegas has to offer, including world renowned dining and spectacular entertainment. Tickets to shows or tours can be purchased on property. Please contact the resort's concierge directly. Extend your vacation and rent additional nights and receive 10-50 percent off rental rates. The resort's Web site is www.carriagehouselasvegas.com.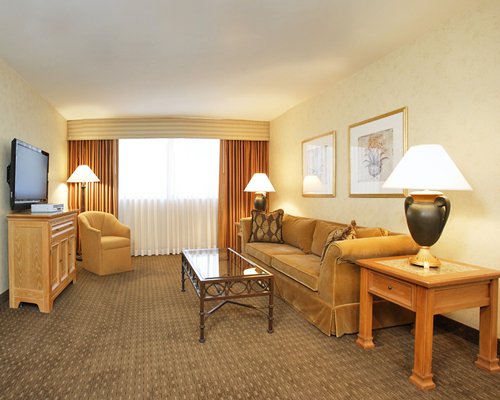 Check-In:
Friday, Saturday, Sunday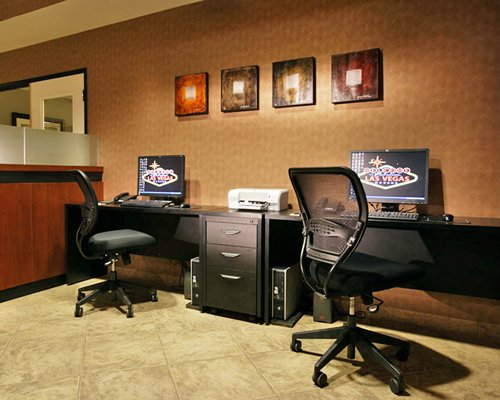 On-Site Amenities
Pool
Tennis
Whirlpool/Hot Tub
Handicapped Accessible
Elevator
Auto Rental
Laundry
Unit Amenities
Telephone (All Units)
Kitchen (All Units, Partial/Full)
Air Conditioning (All Units)
Carpet (All Units)
Dishwasher (All Units)
Microwave (All Units)
Other Amenities
Lake (25.0 miles)
Boating (25.0 miles)
Fishing (25.0 miles)
Downhill Skiing (40.0 miles)
Golf (1.0 miles)
Horseback Riding (25.0 miles)
Casino (Nearby)
Live Entertainment (Nearby)
Grocery (3.0 miles)
Medical Facility (Nearby)
Restaurant (Nearby)
Snack Bar (Nearby)
Shopping (Nearby)
Terms and Conditions:
***HIGH BIDDER MUST EMAIL ME THEIR NAME, ADDRESS, PHONE & FAX WITHIN 3 DAYS OF AUCTION'S CLOSE TO START THE CLOSING PROCESS***
Buyer will be sent a purchase contract and closing instructions once their information has been received.
Auction Policy:
• By placing a bid on this item you have agreed to the Terms and Conditions listed and intend to complete the sale.
• We reserve the right to end an auction early.
• We reserve the right to cancel bids on our auction at anytime.
• Failure to read this material does not dismiss your responsibility.
Feedback Policy:
• We do value our customers and want you to be satisfied.
• If you are not happy for some reason, please email us before leaving negative feedback.
• We are reasonable and will work hard to resolve issues fairly.
• Most issues can be resolved without having to leave negative remarks for each other.
• Positive Feedback Will Be Left Upon Receiving Feedback from Buyer.
Payment:
If we have not received the high bidders information within 10 days of auction, a non paying bidder dispute will be filed with eBay. Bidder has 7 days to submit information from the time the dispute is opened.
Payment is due in full, one week (7 Days) from the date the high bidder receives the Purchase Contract
Payment Accepted:
*Check
*Money Order
*Wire Transfer
All funds (Payment) are held by GO Properties, Inc. licensed, bonded and insured Real Estate/Closing Company. Funds will be held by GO Properties, Inc. escrow until ownership has been transferred.
Closing:
We guarantee clear title to every ownership we sell. We strive to provide 100% accurate descriptions of the property. If there is an error in the listing or any encumbrance on the title, the buyer can return the property for a complete refund.
The average closing time (receipt of funds/paperwork to final documents sent to the resort) is 8-12 weeks. Some resorts require ROFR which can delay the closing 15-30 days. If the buyer purchases Title Insurance (when available) it will increase closing time 3-4 weeks, on average. Some resorts and locations may have other closing processes that make the closing time longer. Please email us if you have any questions regarding closing.
2335
Good Luck and Happy Bidding! Thank you.
**PLEASE NOTE** Please feel free to email us for any questions before bidding. Please DO NOT PLACE A BID if you CANNOT accept our terms.