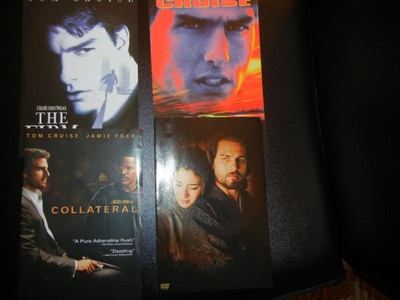 + Click for Larger Image
TOM CRUISE COLLATERAL +4 MORE GREAT MOVIES! NO CASE!
Charlotte, North Carolina, 28277, US
Current Price: $11.00
BidCount: 0
Genre: Drama
Sub-Genre:
Edition:
Find out more
View details here...
COLLATERAL 2 DISC EDITION , THE LAST SAMURAI 2 DISC EDITION , DAYS OF THUNDER , THE FIRM, MINORITY REPORT 2 DISC, TOTAL OF 8 DVDS , no cases front art work only, watched once, ALL IN VERY GOOD CONDITION.