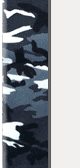 Special Forces Helmet Velcro set 4 Mich ACH LWH CVC SDS


Velcro set for Special Forces Helmets FactorX Tactical Brand Helmet Loop Velcro Set!

!!!Brand New/Great Condition!!!

Available in TAN or BLACK

You will receive Tan unless you message me otherwise!

Email us with your color choice
What you see is what you get (helmets not included, velcro only!)
You get a complete set of velcro to add to your helmet. Great for IR Flags, IR Patches, Unit Patches, Rank, Blood Type, securing IR Strobes, Helmet Lights, etc.

Easy to install, self adhesive backing for quick installation!
Auction is for velcro only, Helmets is not included!

Great for Military, Law enforcment, airsoft, paintball, collectors, room clearing, training, etc. you decide!!

Serious bidders only please, I only accept Paypal, fill free to ask questions and view my feedback, it says it all!!!
Fill free to ask any questions you may have...

Check out my other items by clicking this ling...

http://stores.ebay.com/TAPaulk-Communications?_rdc=1

Velcro set for Special Forces Helmets


Payment for Auction style listings is due within 3 days of close of auction. Buy it Now payment is due immediately. We only accept PayPal, thats it, nothing else sorry. Feel free to ask us your questions!!!




Products normally ship within the next business day. Some items however may take more time to be processed and shipped depending on the surplus of sales. If you would like to know the estimated time till shipment of your order please just ask us. Delivery of your item depends on the method of shipment, Greatest Items normally uses USPS for small orders and UPS for larger. If you have a certain method you prefer please be sure to advise us, however in some cases this may affect the delievery charge. Most orders ship with a tracking number, but not always. We will send you an email with the tracking number if one is available.




All of our items are brand new unless otherwise stated. If you get your item and believe that it is not in the state in which it is suppose to be, contact us and we will try to fix the problem. If you believe you are missing items in your shipment, contact us, if we athorized a return, simply return the item and we will weigh it, if it weighs less than when we sent it out we will file a claim with the mailing company. If it weighs the same as when shipped then we will replace what is missing and ship it back to you. Other than manufacture defects, all items are sold as-is unless otherwise stated!!!




Greatest Items has been around since 2004. We have been selling quality items every since day one. We offer a variety of items on our site such as airsoft guns and ammo (bb's), along with random gifts that we believe you will be interested in. We sell used Motorola shoulder mics for law enforcement, firefighters, ems and the everyday user. We now offer aftermarket shoulder mics and 3.5mm earpieces.




To contact us just use your mouse to click the link at the top of the page that says ask seller a question. Feel free to ask any questions you may have. If you see an item you like on our site and believe that we may be able to do a bulk item discount, feel free to ask and give us your offer. Sometimes we are able to do this, case by case basis. CHECK OUT ALL OF OUR OTHER ITEMS BY USING THIS LINK... http://store.auctiva.com/greatestitems2004