Quantity

12 sold / 0 available

Condition

NEW

Handling

Ships within 2 business days

Ships to

US

Returns

Covered by the Money Back Guarantee

Guarantee

Seller

100% positive feedback sittingduck_ss (1,572)

Heya Everyone,
I've got a unused Steam Activation code for Sid Meier's Civilization V, it's just the code that redeems on Steam and not the physical boxed copy of the game. This is for the full standard version of Civilization V.
Believable World - More than just a strategy game -- the expanded visuals and immersive audio invite would-be kings to take up the reigns of power and forge a mighty empire. Civilization V offers a limitless variety of vast, realistic and diverse landscapes for players to explore, battle over and claim as their own.
Inviting Presentation - An intuitive interface eases both new players and Civ veterans into the game. Guided by a set of trusted advisors who will explain game functionality and provide counsel for significant decisions, even first-time players will be confident in the choices they make.
Huge Battles - Combat is more exciting and engaging than ever before. Wars between empires feel massive with armies spreading across the landscape. The addition of ranged bombardment allows players to fire weapons from behind the front lines, challenging players to develop clever new strategies to guarantee victory on the battlefield.
Live History - Write your own epic story each time you play. Choose one of eighteen historical civilizations to lead from the stone-age to the space age on your quest to build the world's most powerful empire.
Improved Diplomacy - Negotiate with some of history's most cunning rulers, each with a well-crafted plan for victory. Successful diplomacy will depend on players carefully managing relationships with other leaders, trading items and land, plying them with gold, and deciding if they are friend or foe. City States will present a new diplomatic battleground on which the major powers of the world will vie for supremacy.
In-Game Community Hub - Compete with Civ players from all over the globe via the Internet, offering endless ways to rule the world. The game itself now serves as the hub of community activity, featuring the ability to share scenarios, compare scores, brag about achievements and visit one of the thriving Civ fansites without leaving the game. It's now easier than ever for players to become involved in the global Civ Community.
Modability - With unprecedented modding tools, players will have unlimited options for modifying Civilization V any way they like.
New Hex-Oriented Play Spaces - New play area orientation into hex spaces, rather than traditional squares, offers new challenges in game area exploration and expansion.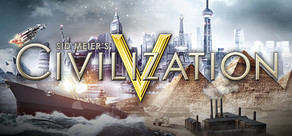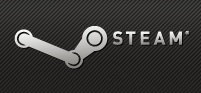 Just Log into your Steam Account, and Select the Games drop down-

Enter the activation code, and Civilization V will be added to your library, then just download-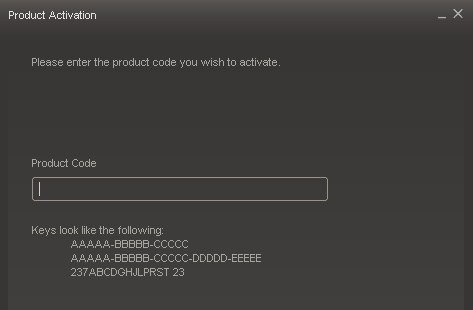 I'll be able to get the code to you after payment is received within 24 hours, and most likely within a few hours, as I will be monitoring this auction.. Thanks for looking, and let me know if you have any questions.