SAILRITE LSZ1-1 STRAIGHT / ZIGZAG MACHINE
The Sailrite LSZ-1 straight stitch/zigzag machine (Patent #6499415) features a mechanical walking presser foot that
moves forward and back in time with the feed dog to ensure that the layers of fabric are consistently moving together
through the machine. The result—heavy, bulky and even sticky fabrics like leather and window material are easily sewn
with consistently symmetrical stitch lengths. Sewn stitches can be made extra long with the variable stitch length mechanism.
This reduces needle pucker for professional quality upholstery and canvas work. Zigzag stitches can be made up to
5mm wide and can be spaced tightly enough to bind edges. The unusually wide 19mm zigzag walking foot creates a large,
positive contact between the foot, the feed dog and the fabric itself. Walk over thick hems and make the transition from
thick to thin without skipping stitches. Excellent power is provided by a 110 VAC motor that develops 6600 rpm at 1.5 amps
and a cogged belt and pulley drive system. A special large diameter balance wheel slows the machine down & dramatically
enhances power. This wheel has been specially designed to work with our Posi-Pin clutching system.
The Posi-Pin is a direct drive mechanism that results in 100% power transfer from the balance wheel to the machine's needle.
This system is much better than the typical compression clutch which is prone to slippage in heavy materials.
Variable speed operation of the sewing machine is provided by an electronic foot control. This is a powerful, well designed
machine. Reversing is easy with the lever activated mechanism and, because the machine feeds so well, back stitching
for long distances is possible. A welting tunnel built into the presser foot simplifies piping installation.
Ultrafeeds are great tools for building cushions which have piping trimmed edges. A needle positioning lever allows for
movement of the needle left, right and center making it possible to install most zippers without changing the presser foot.
Sailrite provides excellent support. Custom guidebooks feature complete parts listing and exploded engineering drawings.
Instructional DVD videos make use even easier. Tollfree tech support is available. Sew as many as 10 layers of
heavy canvas material in straight stitch. Zigzag stitch in as many as 8 layers of tightly woven, hard to penetrate 8oz Dacron.
Repair sails, make cushions, covers, awnings and leather goods. Install zippers, plastic windows, boltropes, shorten jeans,
fix a tent, do auto upholstery. Use the Ultrafeed for crafts, upholstery, draperies, quilting and general home sewing
its performance and versatility are hard to beat!

PICTURED BLACK WOODEN CASE NOT INCLUDED
Does not include black covered wood case, power plus handwheel and hand crank,
auxillary thread stand, and instructiona DVD.
Those items and more, come with Deluxe model

Included:
Extra Bobbins

Needles

Instruction Manual

Foot Control , Wiring & Variable speed control

Oil

Scarfed gib hook



Welcome to Zamir Sewing Machine Co., your trusted source for
upholstery and apparel equipment since 1984.
Zamir Sewing Machine Co. Inc. has been dealing in both new and
used equipment for over 22 years.
CUSTOMER SERVICE IS WHAT WE ARE KNOWN FOR!
Anyone can sell you a sewing machine. It is what happens after the sale that
counts. At Zamir Sewing Machine we want you to be completely satisfied
with your purchase. We will assist you in setting up your machine and provide
with as much instruction as you need concerning it's operation.
Please contact us via email or telephone with any questions or concerns you
might have and our experienced staff will happily assist you.
WE SERVICE WHAT WE SELL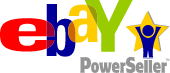 CHECK OUT OUR FEEDBACK
Look at our other ebay items
Make Sure You Visit My eBay Store
Sign up for my email newsletters by adding my eBay Store to your Favorites
If you ever need any technical advice on this machine or you have any questions
if this is the correct machine for you please contact us by telephone at
(8660 475-2202 TOLL FREE
(323) 560-1717 or E-mail at zamsew@hotmail.com
Pickup for all our sewing machines is available. Contact us for details.
We ship as soon as payment is received .
Call 866-475-2202 for quick shipment upon credit card payment!
Payment must be made whitin 7 days of auction's close.
If a shipping amount is listed in the listing it is only good for the major
USA cities.
AK. & HI. and Puerto Rico will be extra shipping
Please contact us for an exact
freight quote.
Customers in CA. , FLA. , WI. are responsible for sales tax.
Be sure to add me to your favorites list!
WEB SITE: Ebay does not like a direct link to our website, but you may contact us by email for a link at info@zamirsew.com
WE SERVICE WHAT WE SELL
Zamir Sewing Machine Co.
3811 E. Gage Ave.
Bell, CA. 90201
866-475-2202 TOLL FREE
323-560-1717
323-560-9700 FX.
---
On May-29-07 at 15:09:59 PDT, seller added the following information: