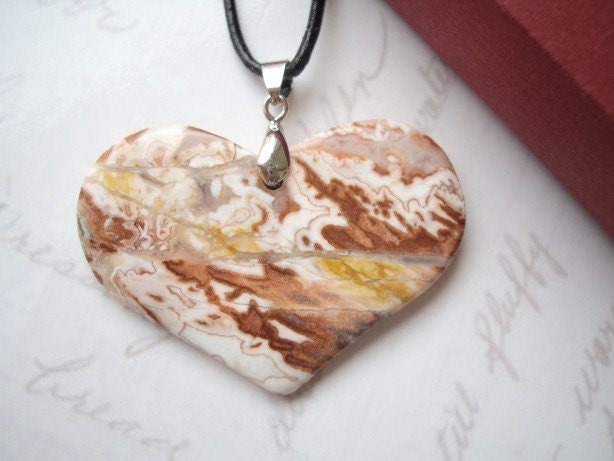 Rosetta Stone Jasper Heart Necklace CS 71
Rosetta Stone Jasper Heart Necklace CS 71
This colorful rosetta jasper heart orginates from Mexico. Measuring 2 inches across, 1 1/4 inches tall, and 1/8 inch thick, it is 82 carats.

Included is a leather necklace, adjustable from 24 1/2 to 26 1/2 inches, connecting to the stone pendant with a platinum plated bail.
$16.00
Find out more
Click here to Learn more...