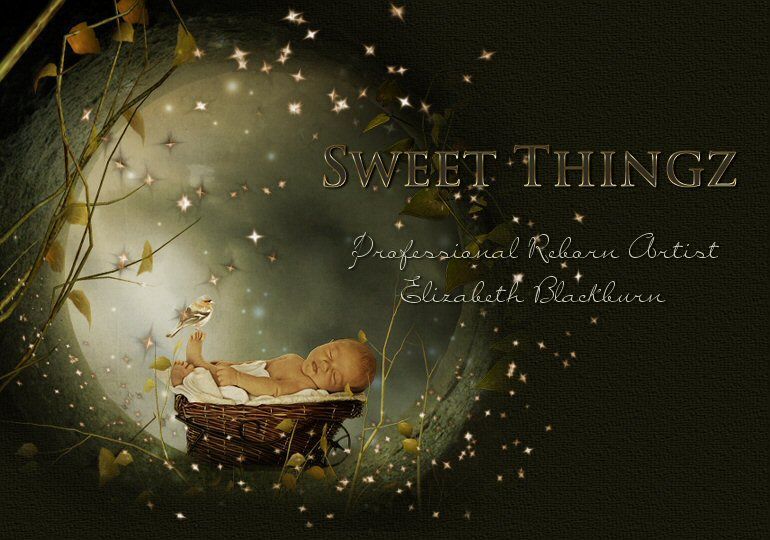 Introducing...

Name: Krista
Birthdate: May 7, 2011
Weight: 6 pounds
Length: 21 inches
Sculpt: Krista by Linda Murray




This sweet thing started as a Krista sculpt by Linda Murray.


I left her name Krista, but if you prefer a new name for her bracelet and birth certificate just let me know!
Krista is a big newborn. She fits nicely in newborn size clothing, and 0-3 month size if it is made small.

She has beautiful blue grey eyes that are made of glass and were mouth blown in Germany.

Krista has a fully jointed high quality custom made doe-suede body. She is stuffed with high quality non-clumping poly-fibre and fine glass beads.

This baby doll was painted with Genesis heat set paints, and will not fade or peel. ** All painting was on the outside of the doll, so there is no worry of bruising.

PLEASE BE PATIENT WHILE THE PAGE LOADS!

I've taken lots of high resolution photos, so it might take a few minutes!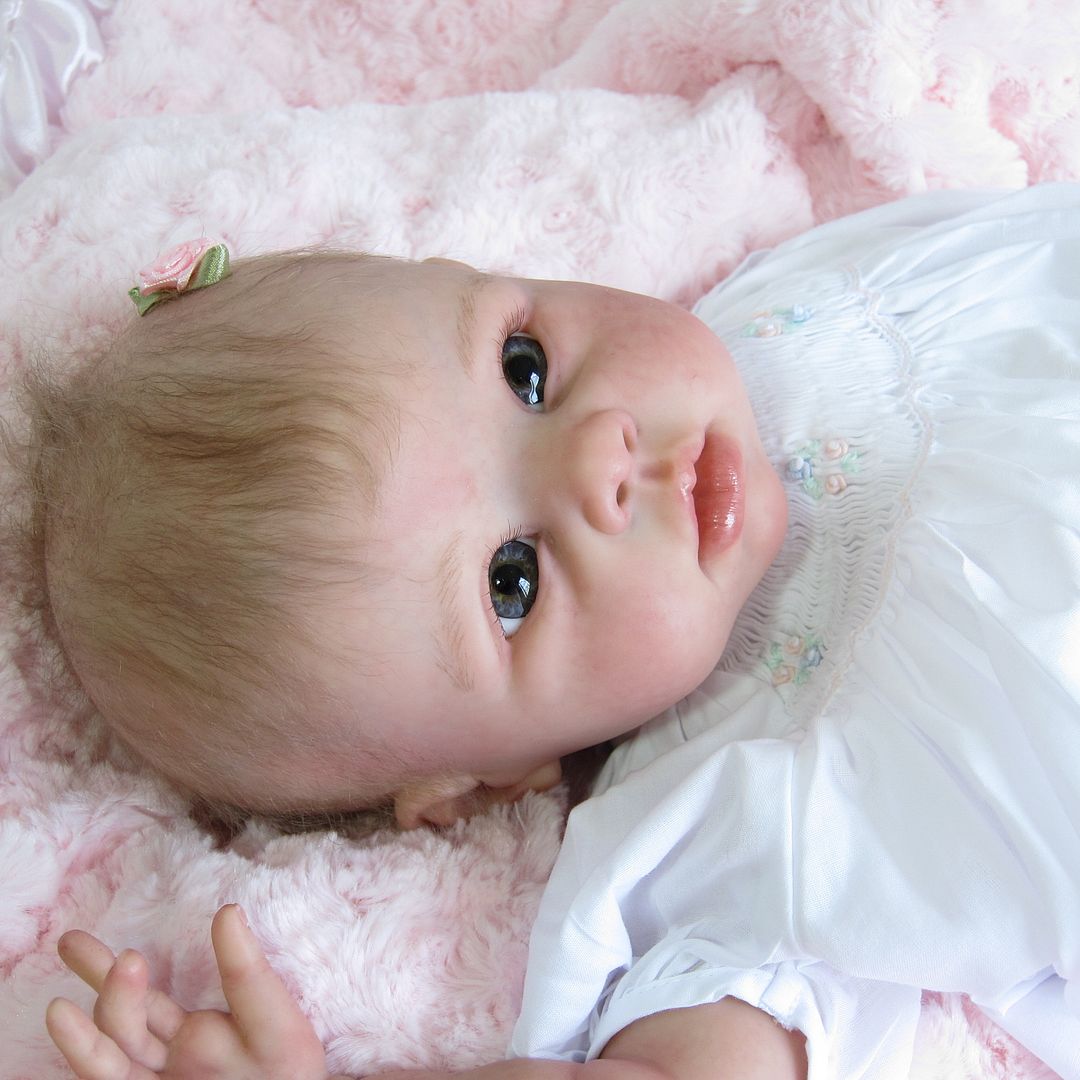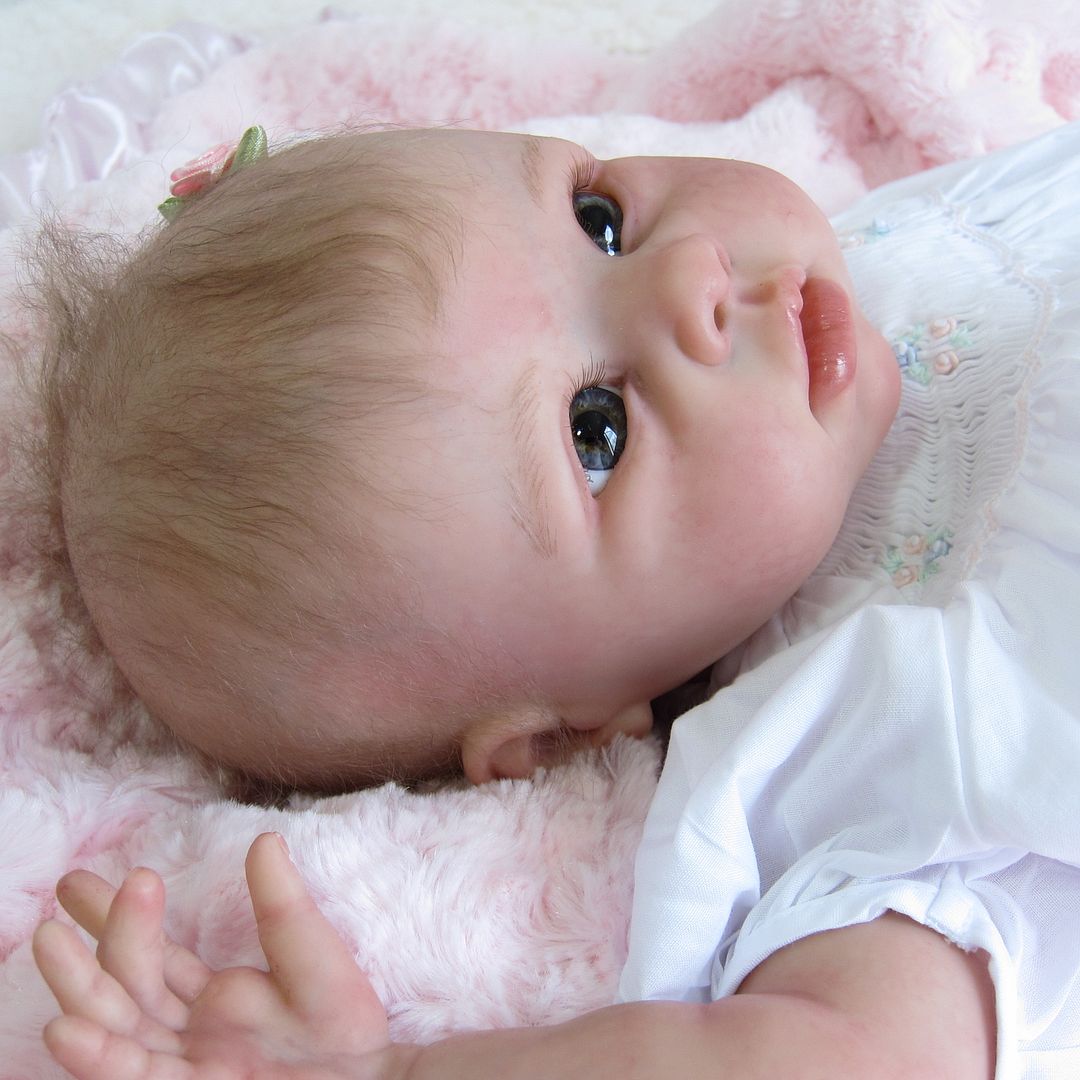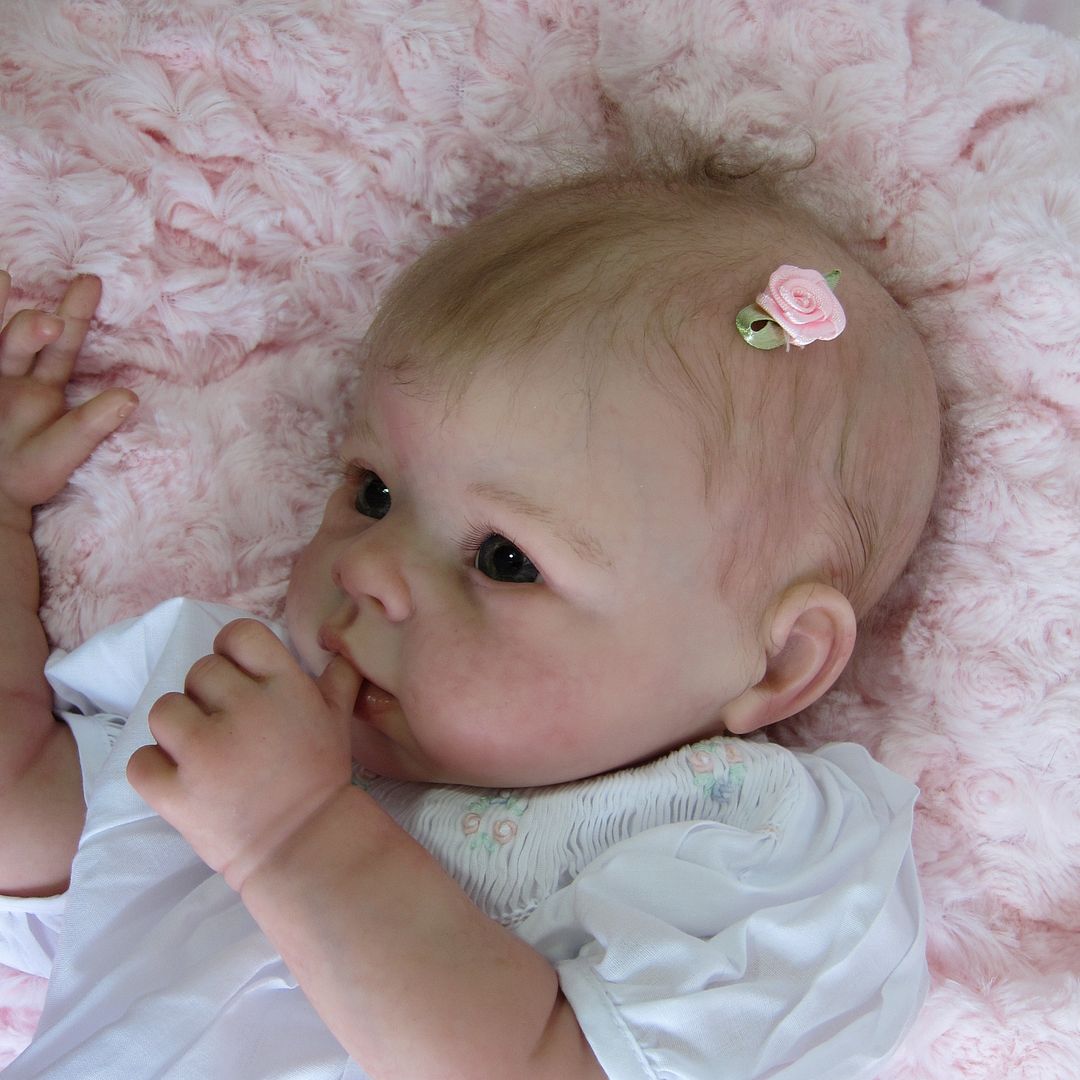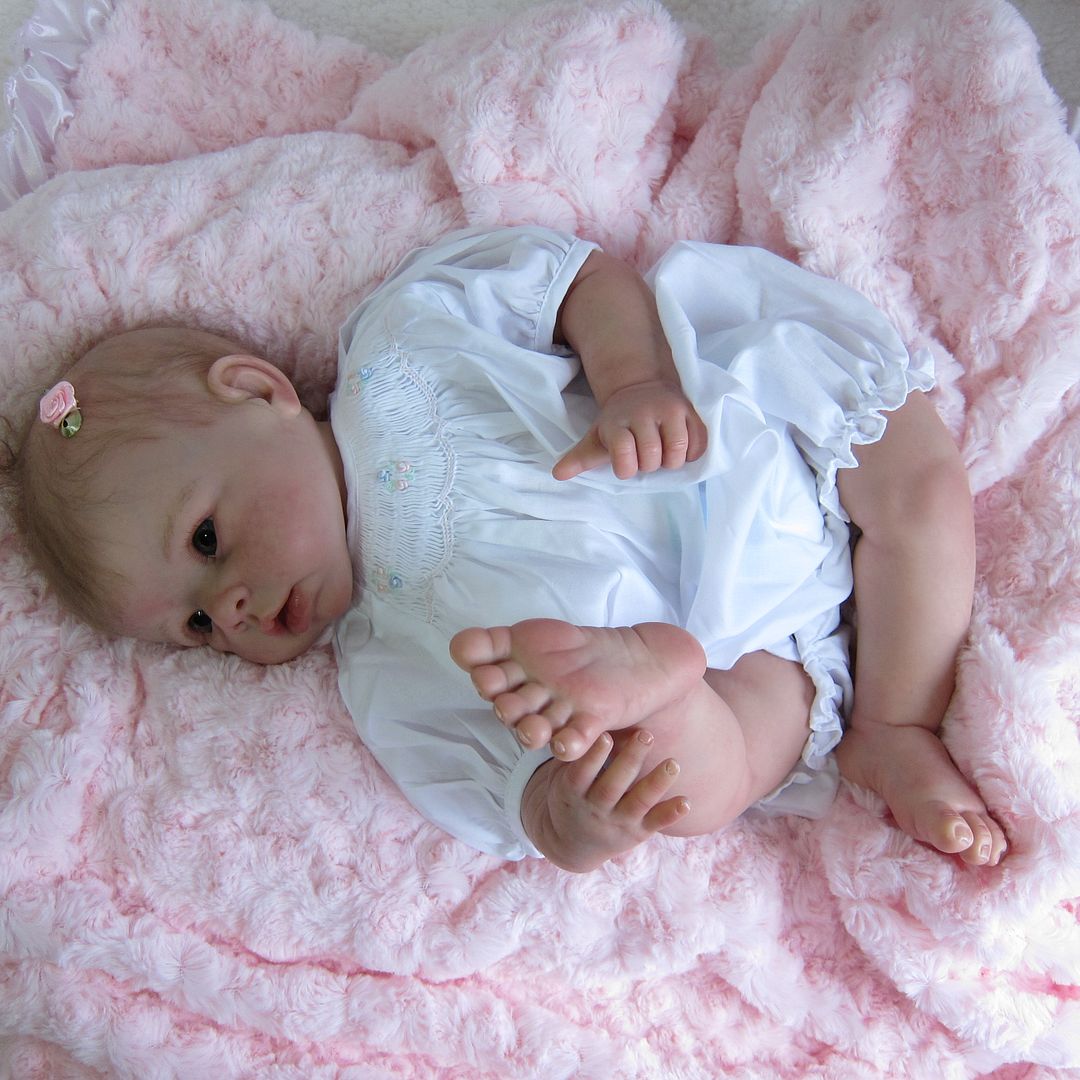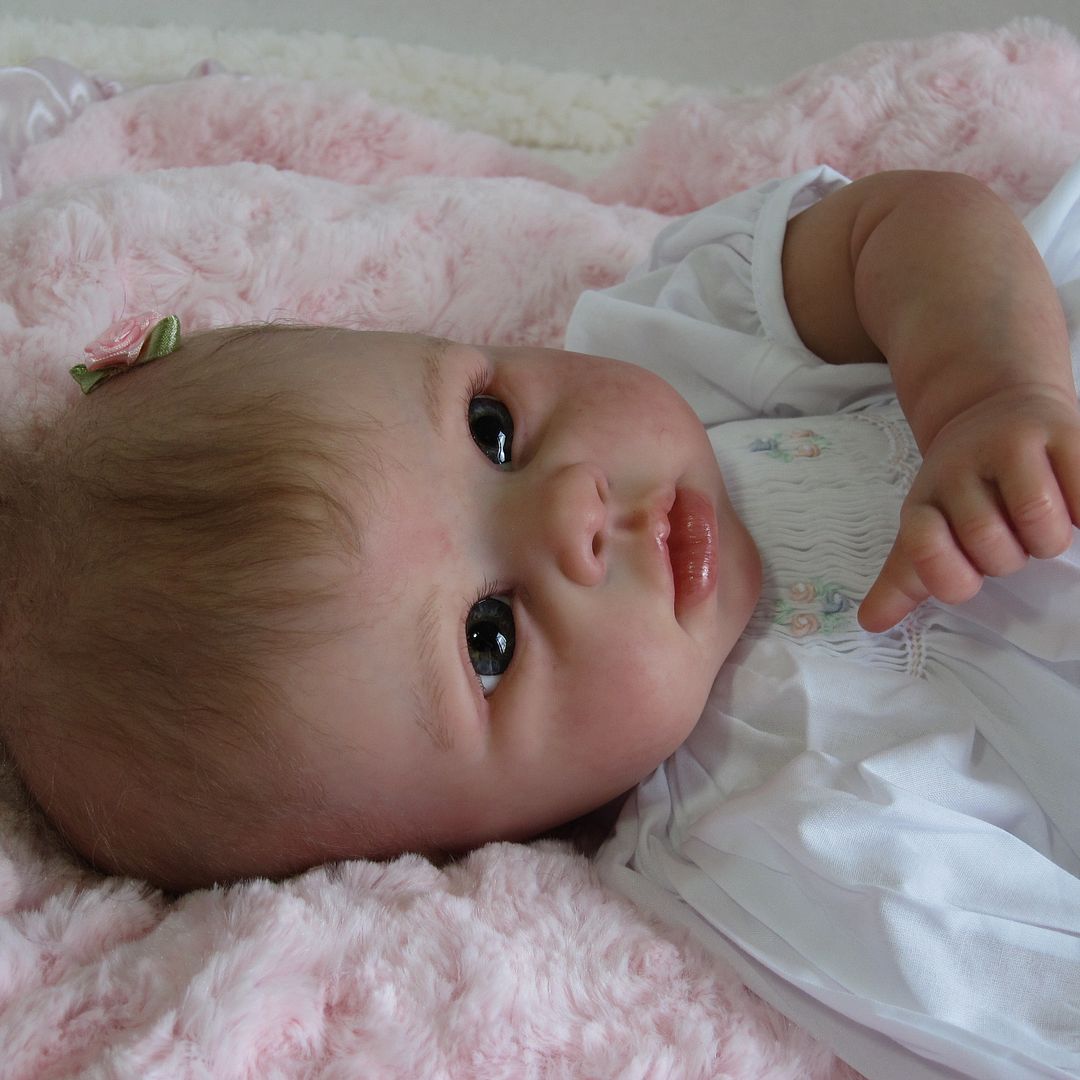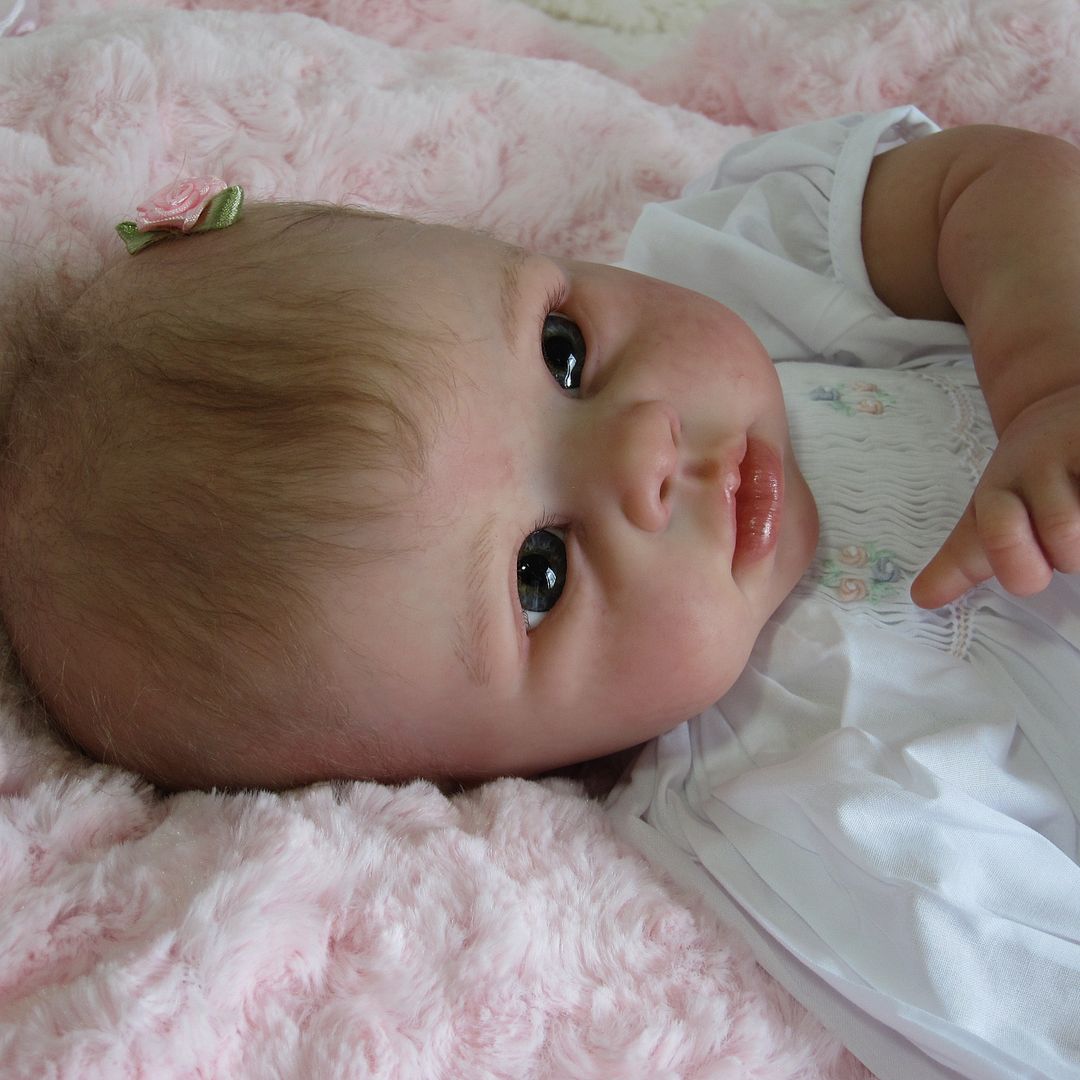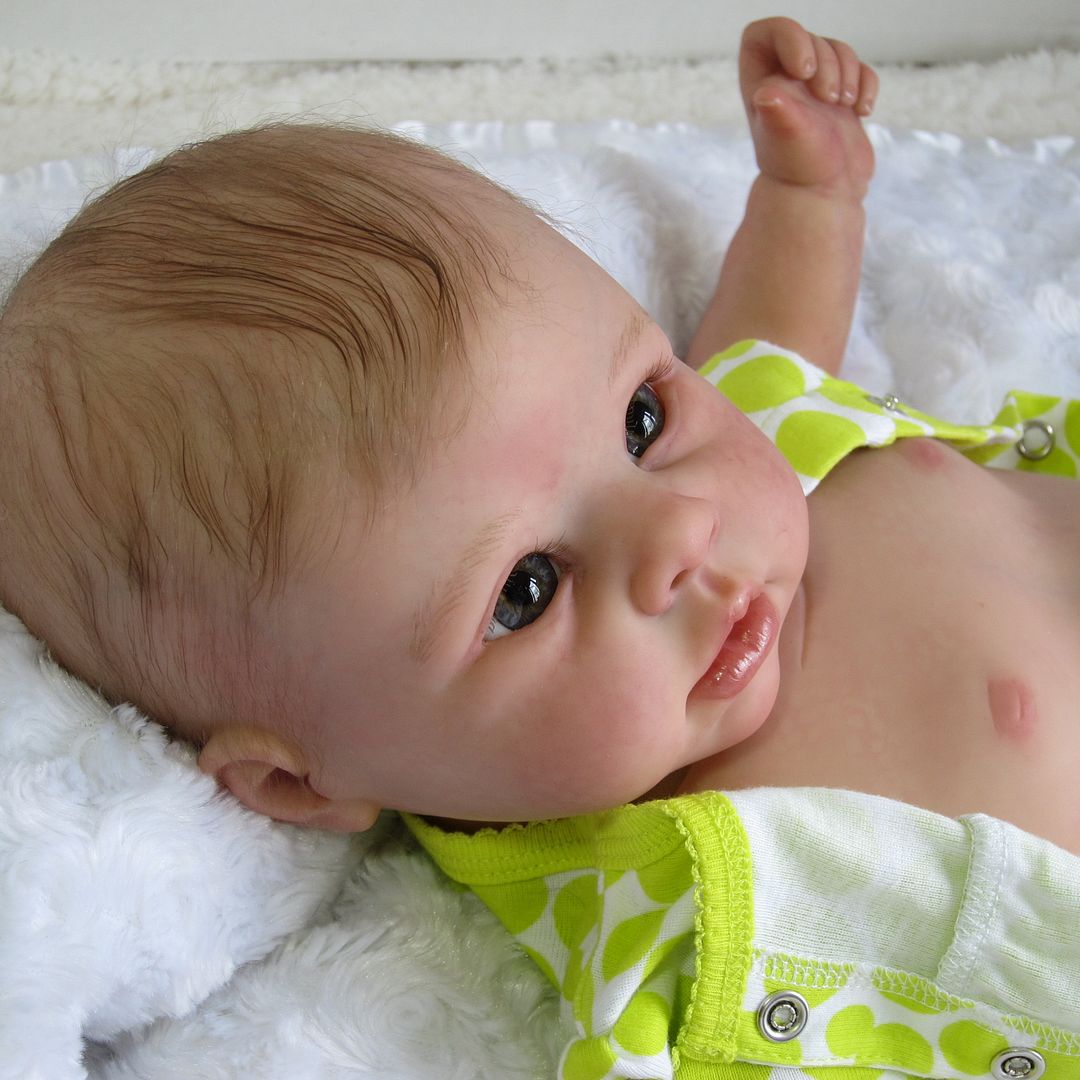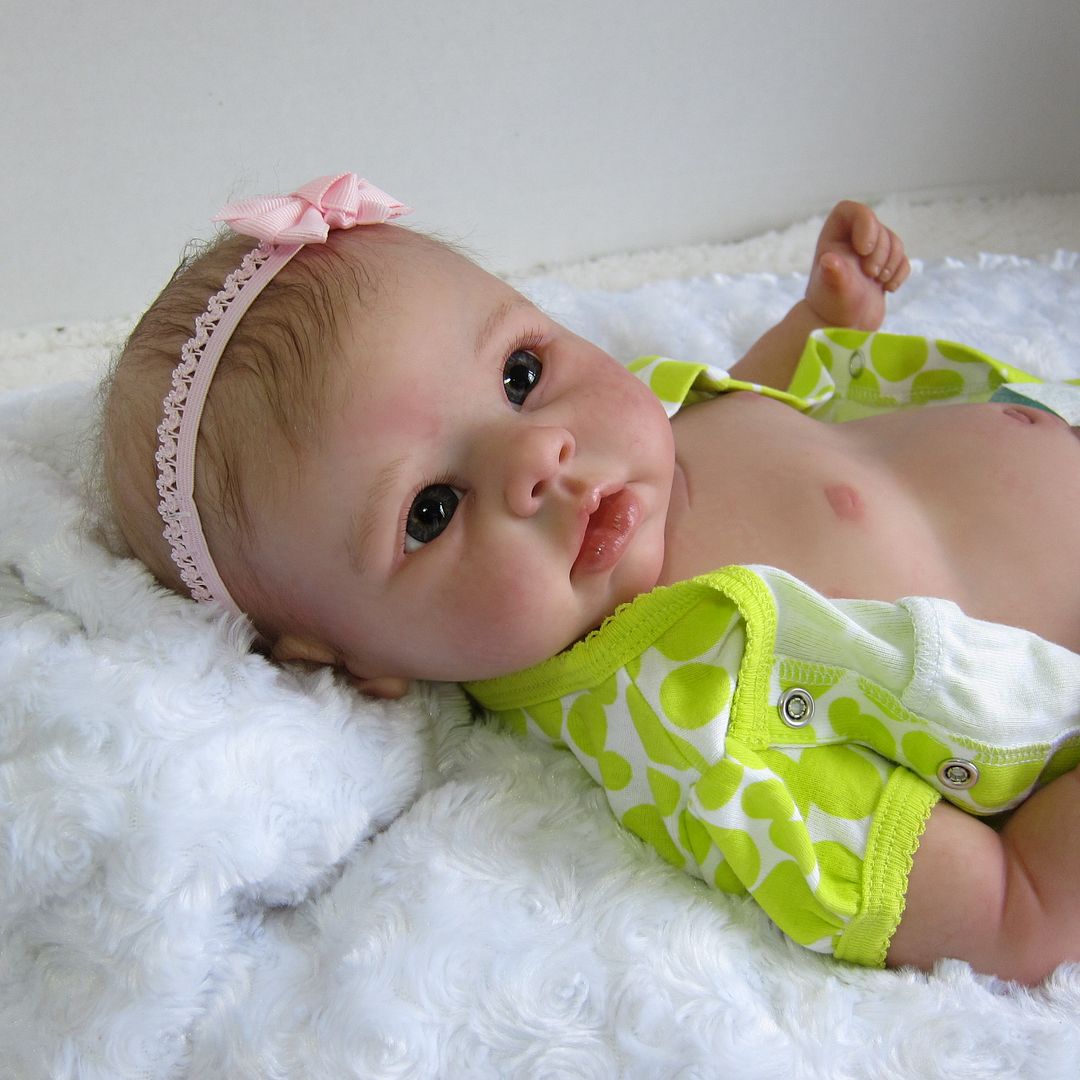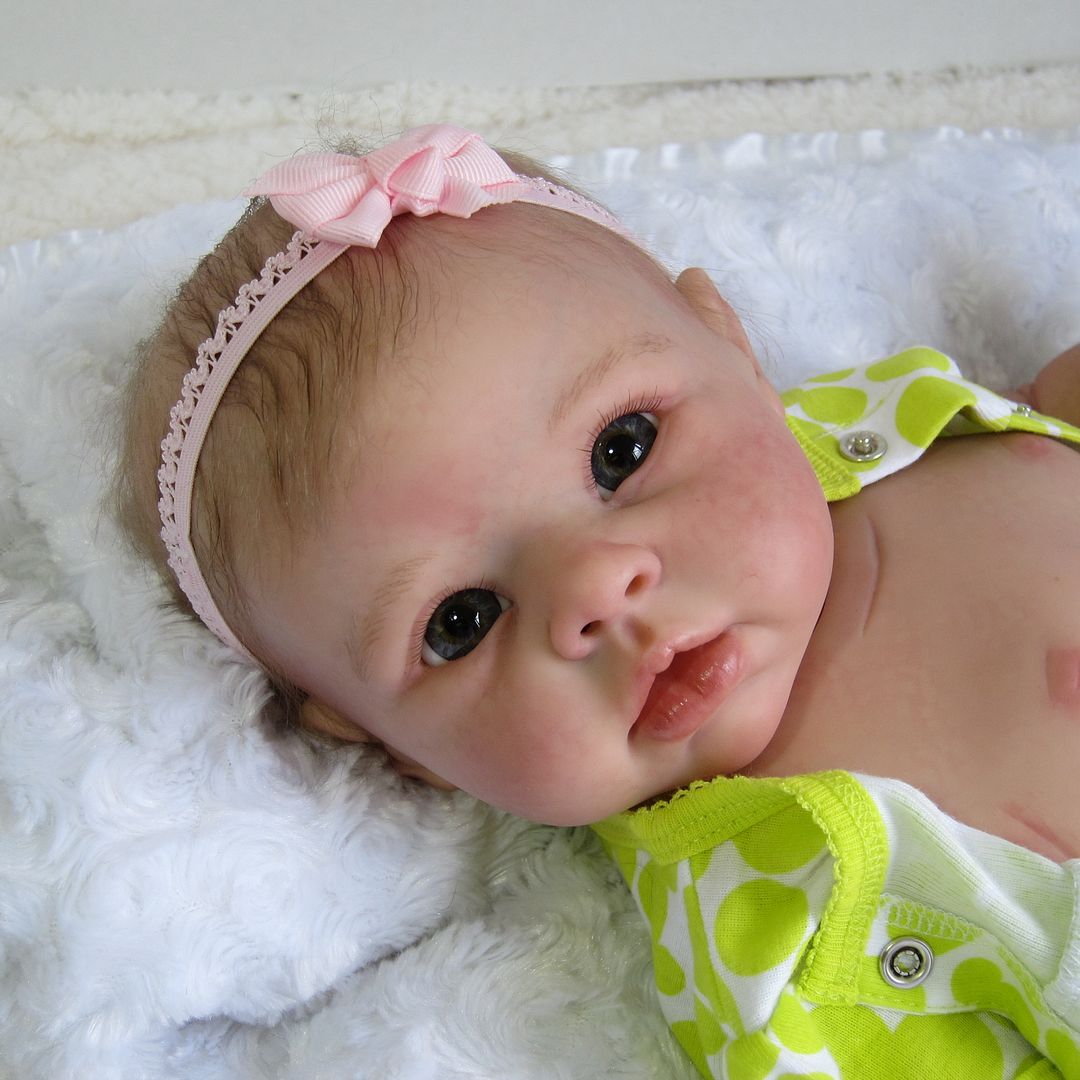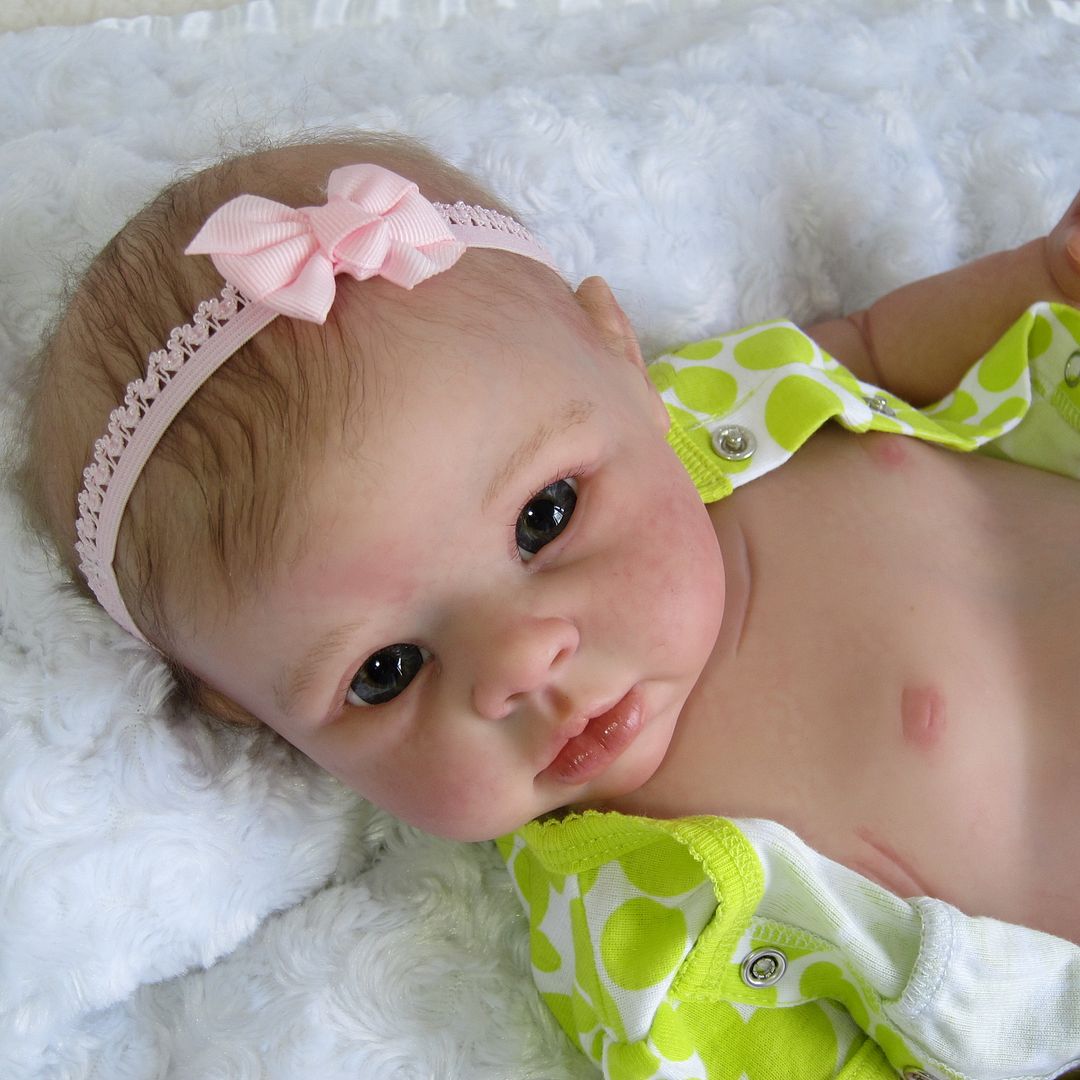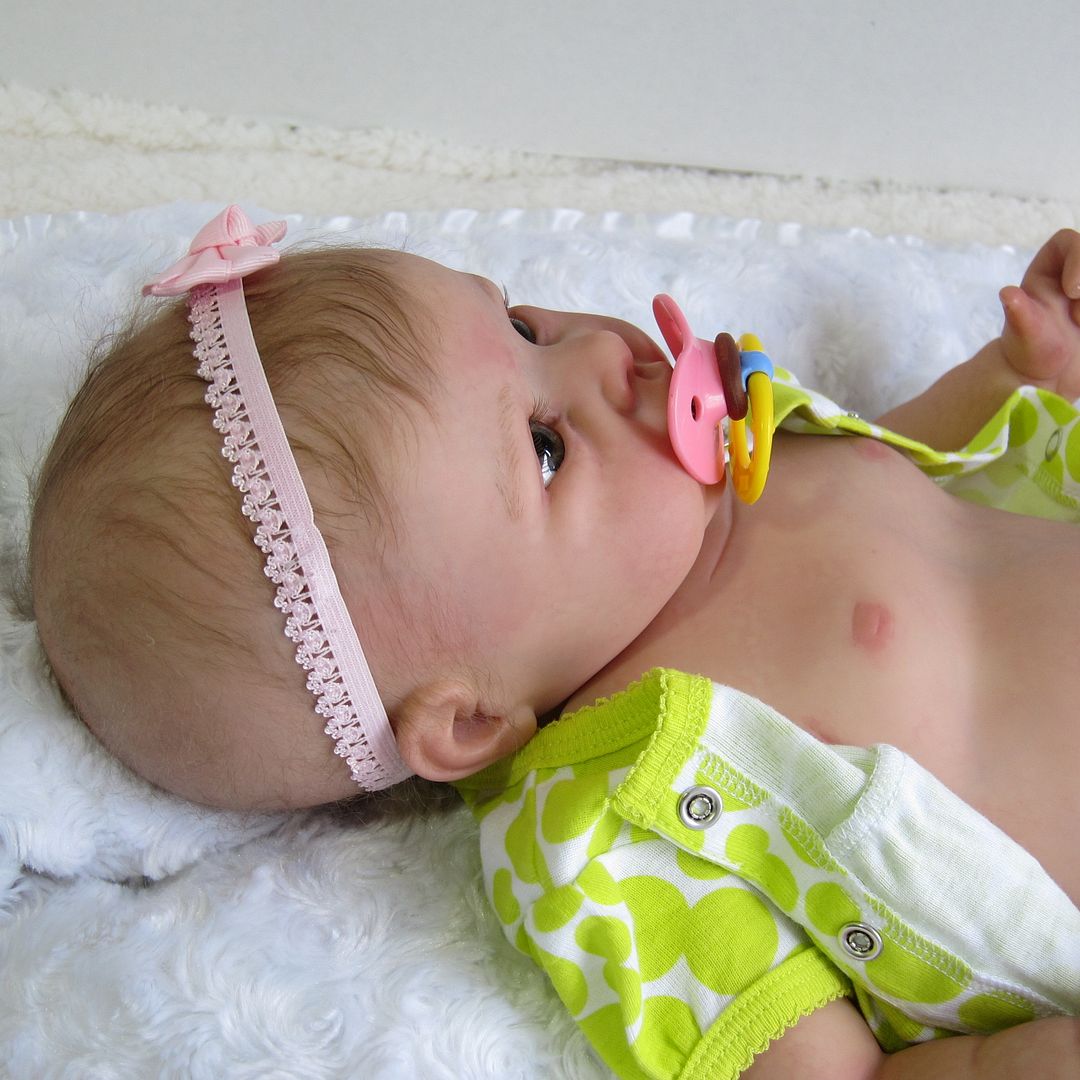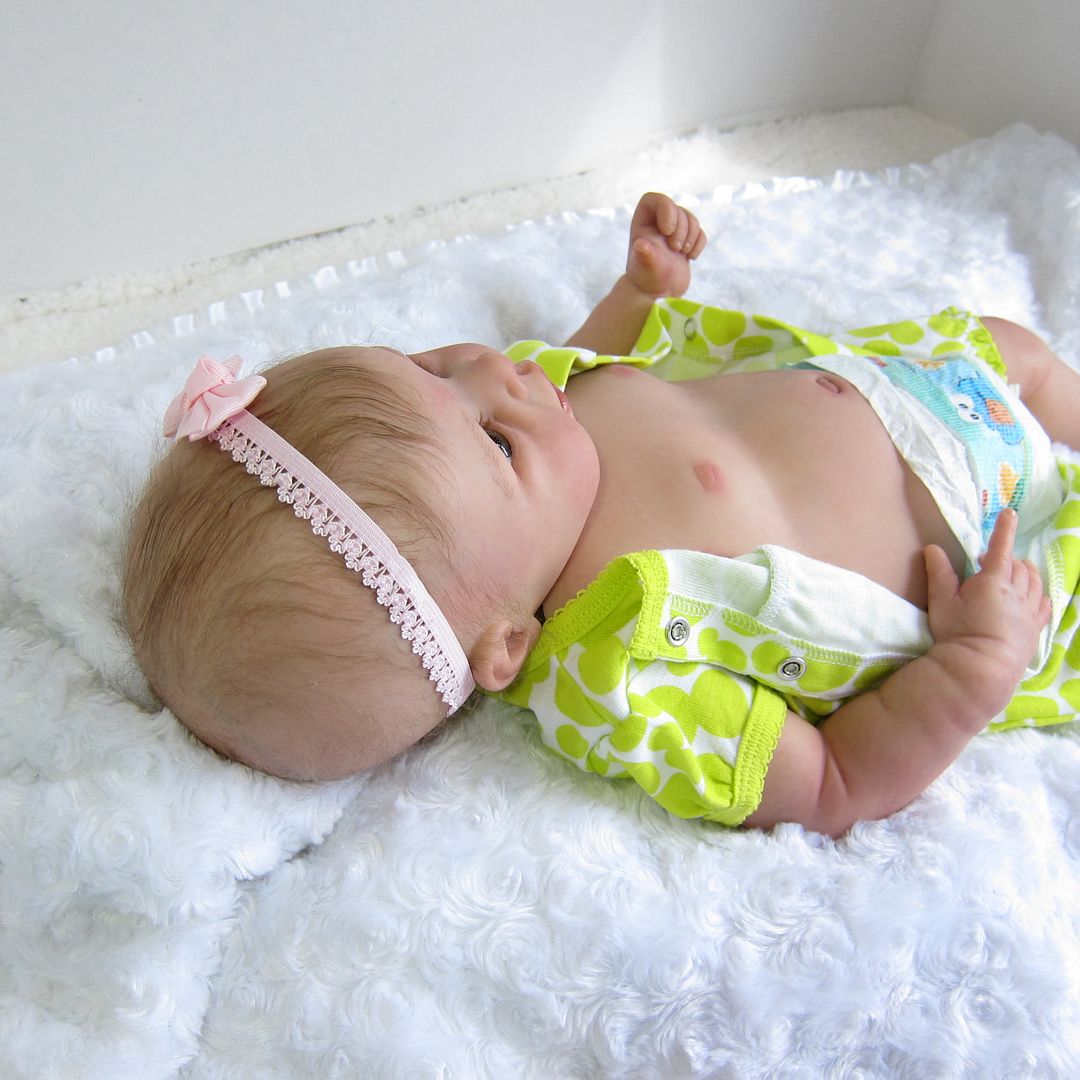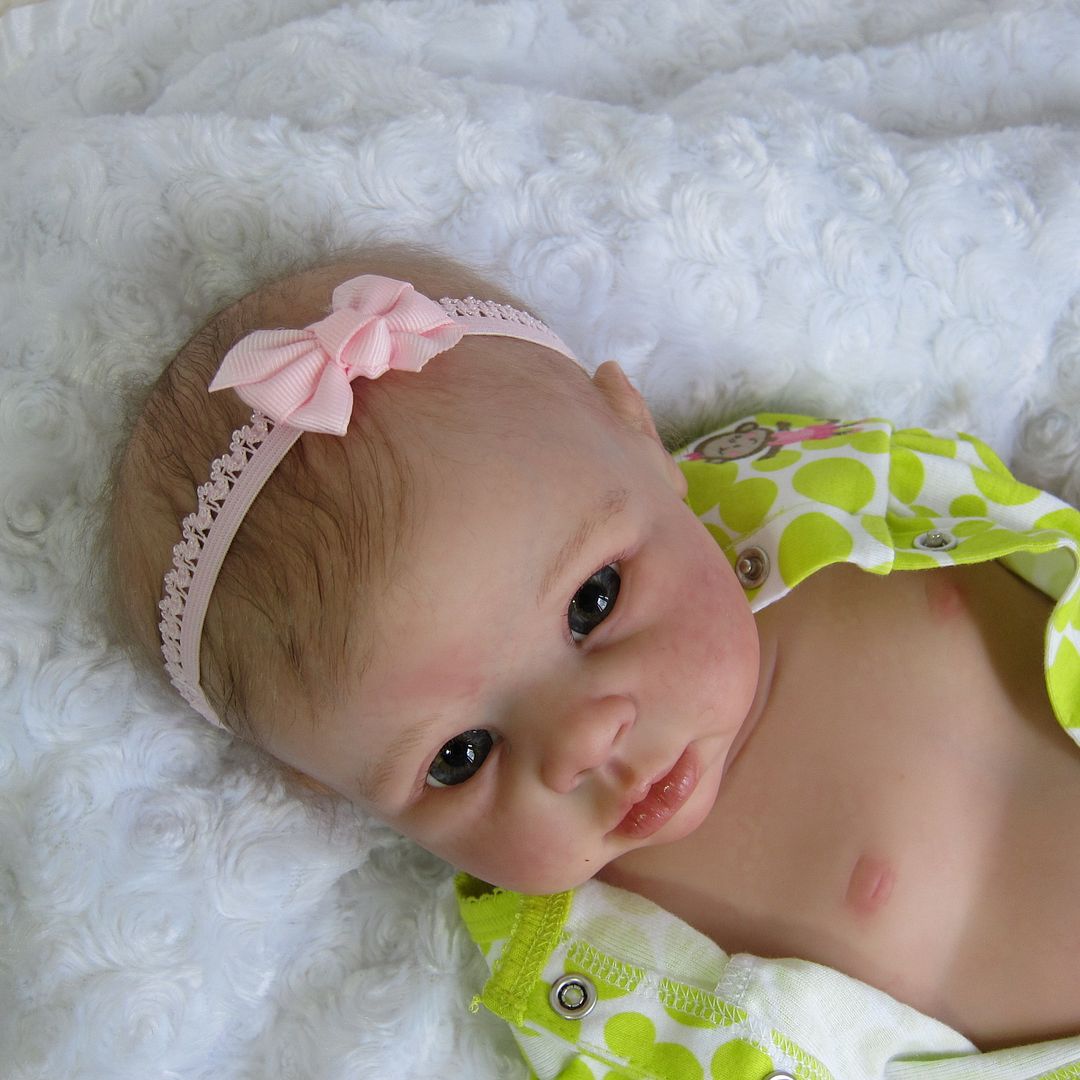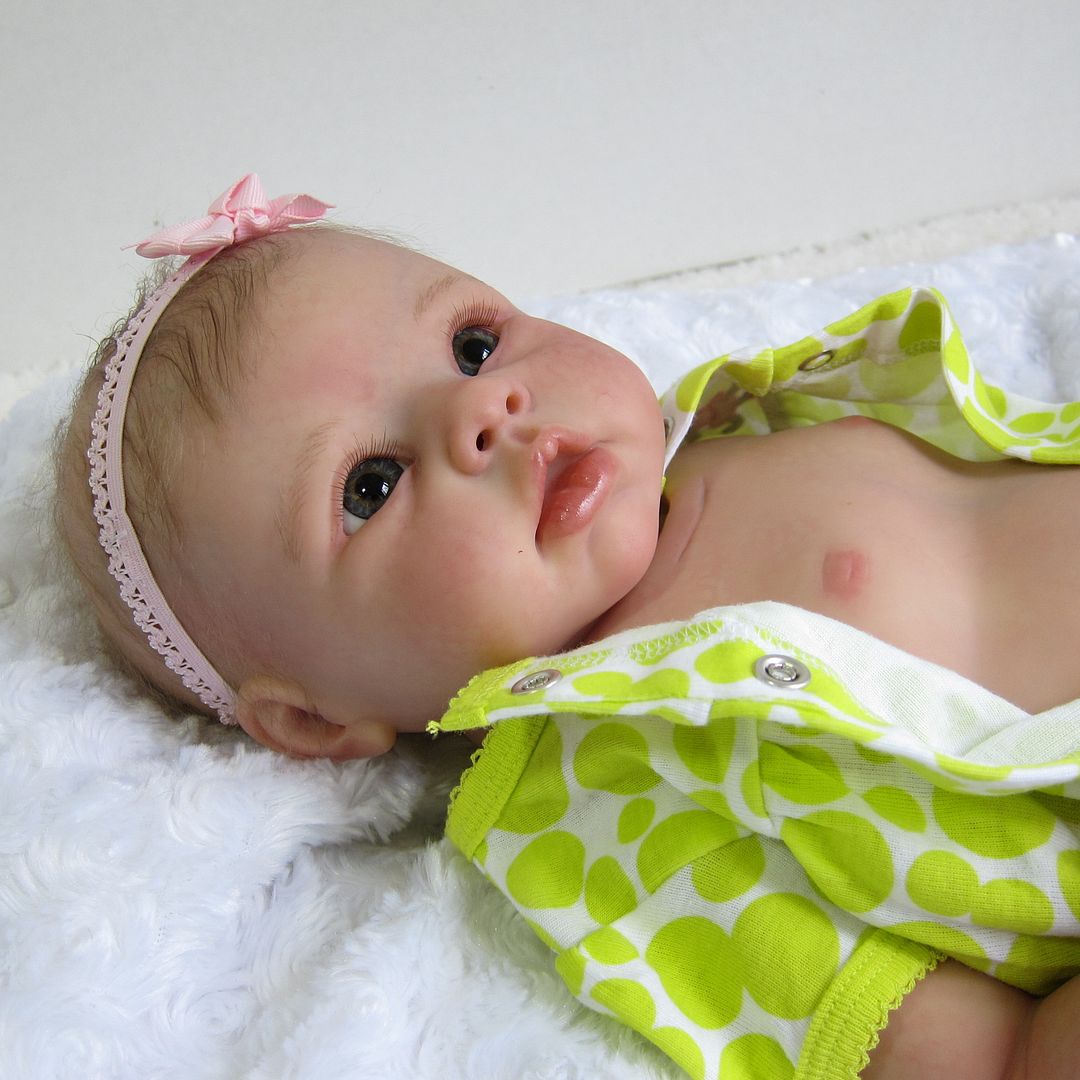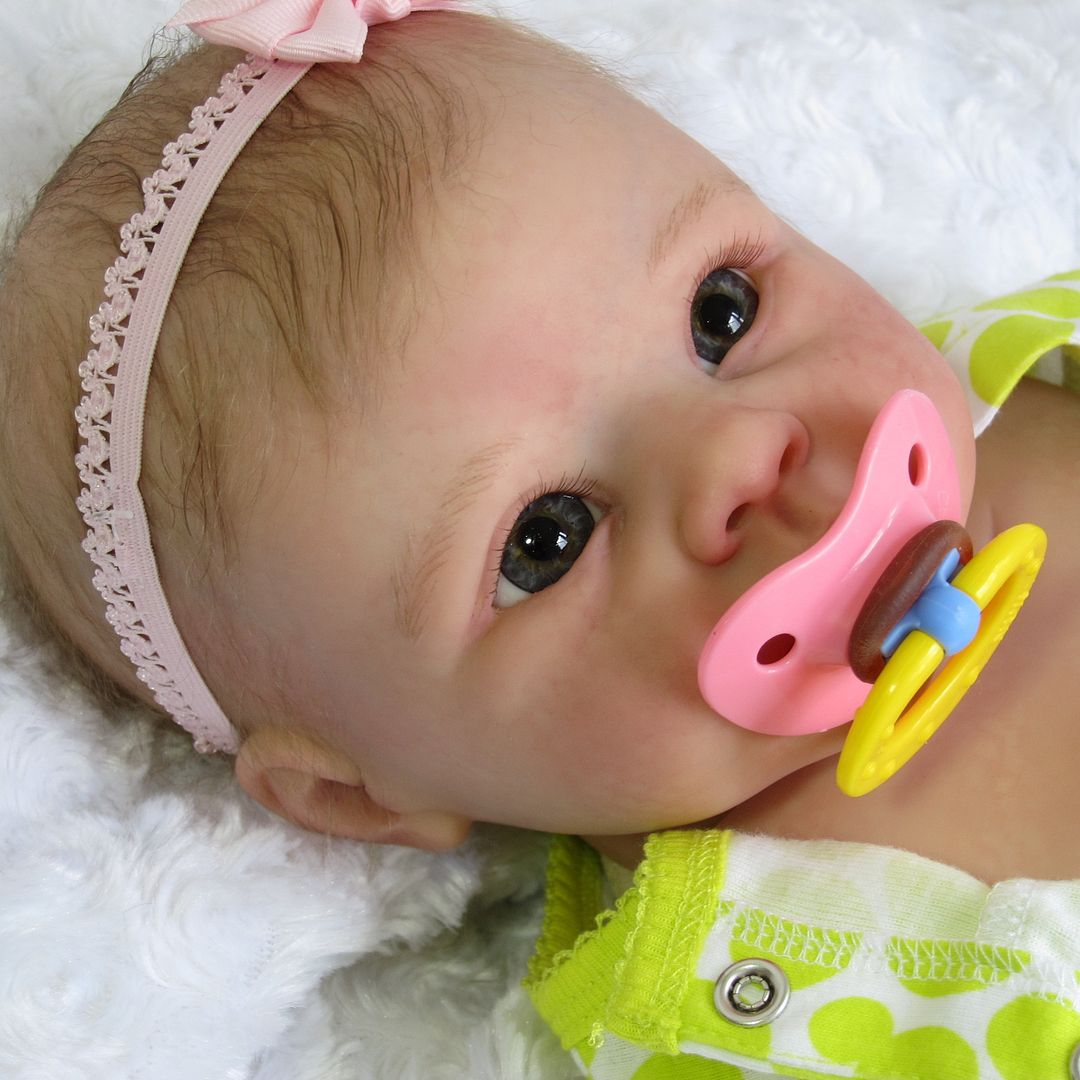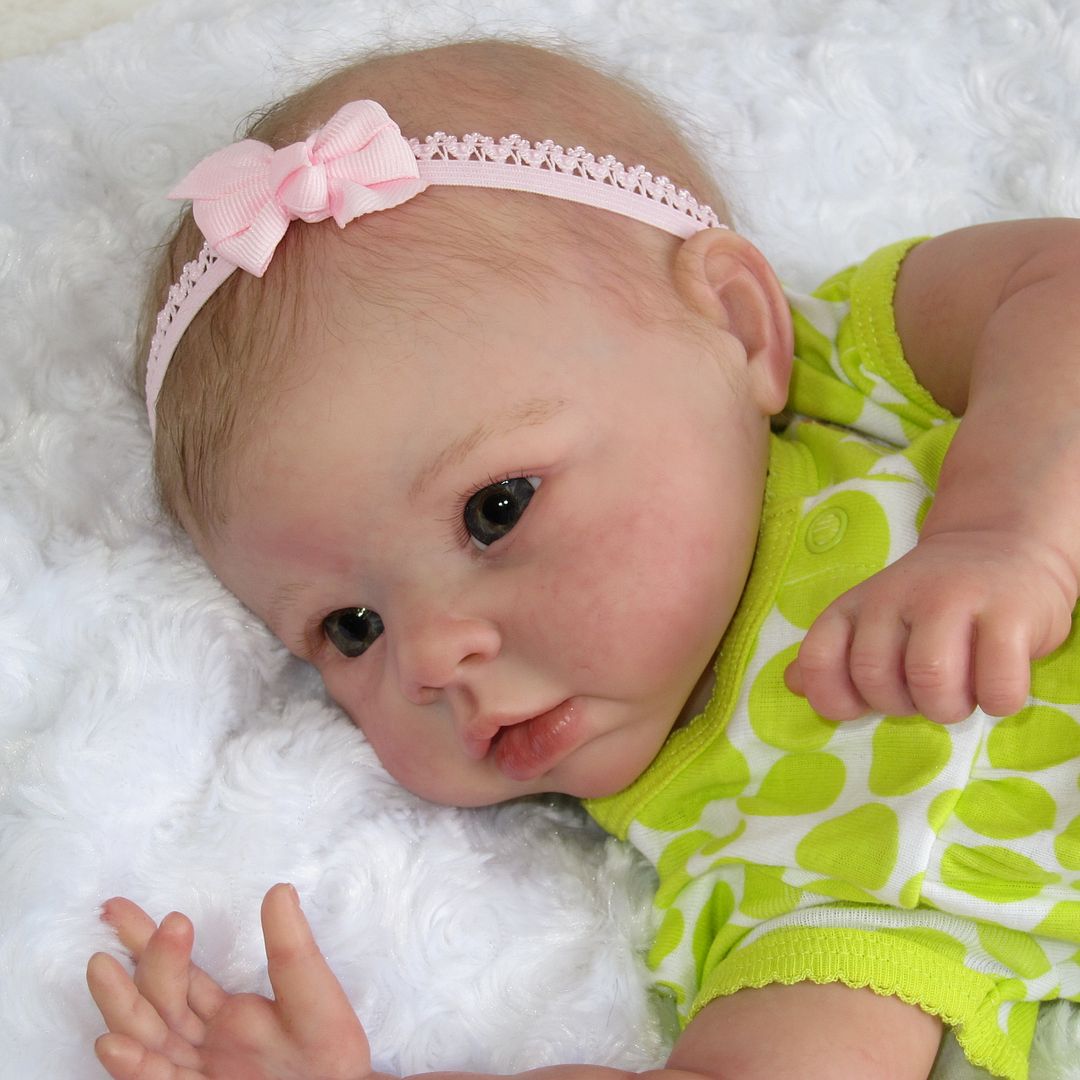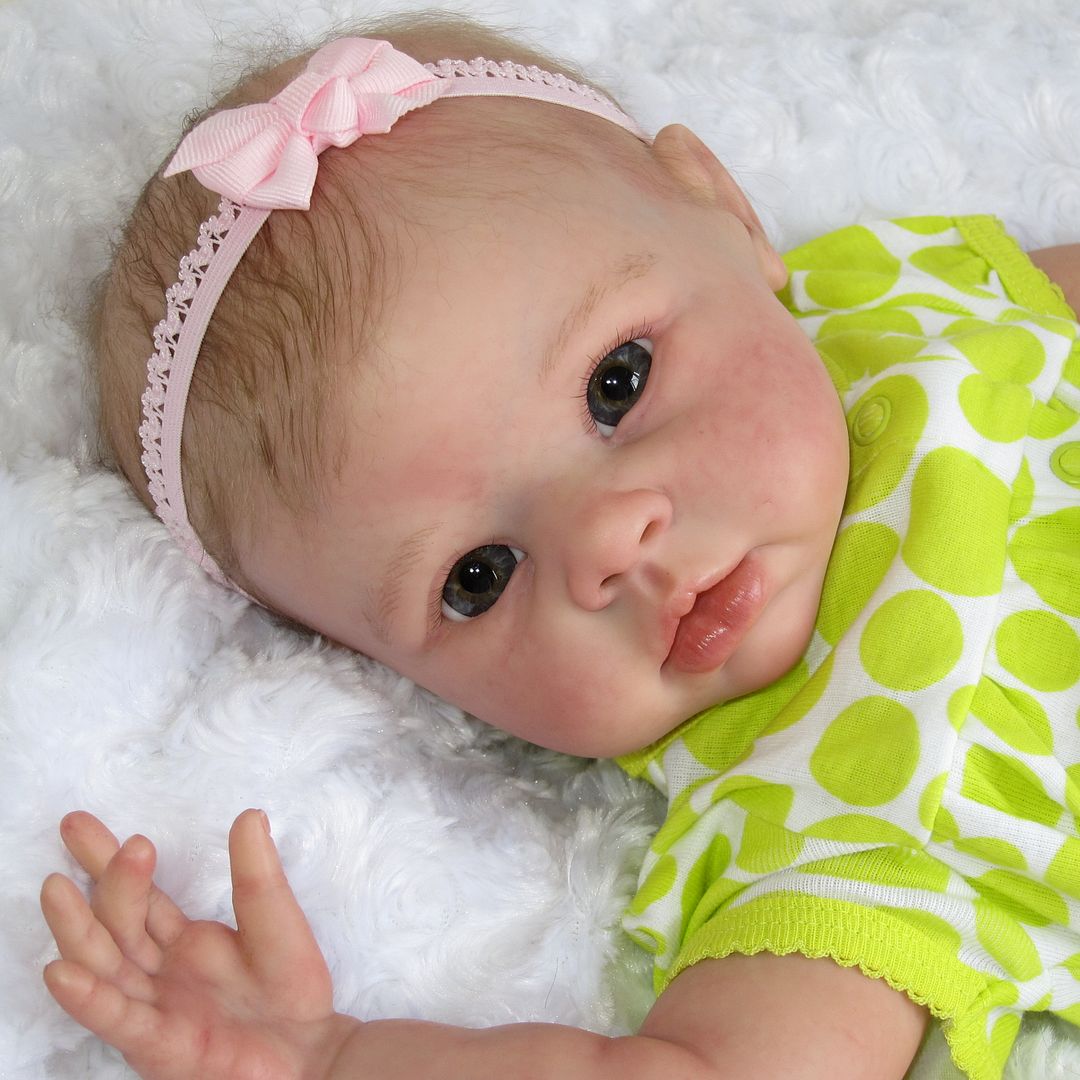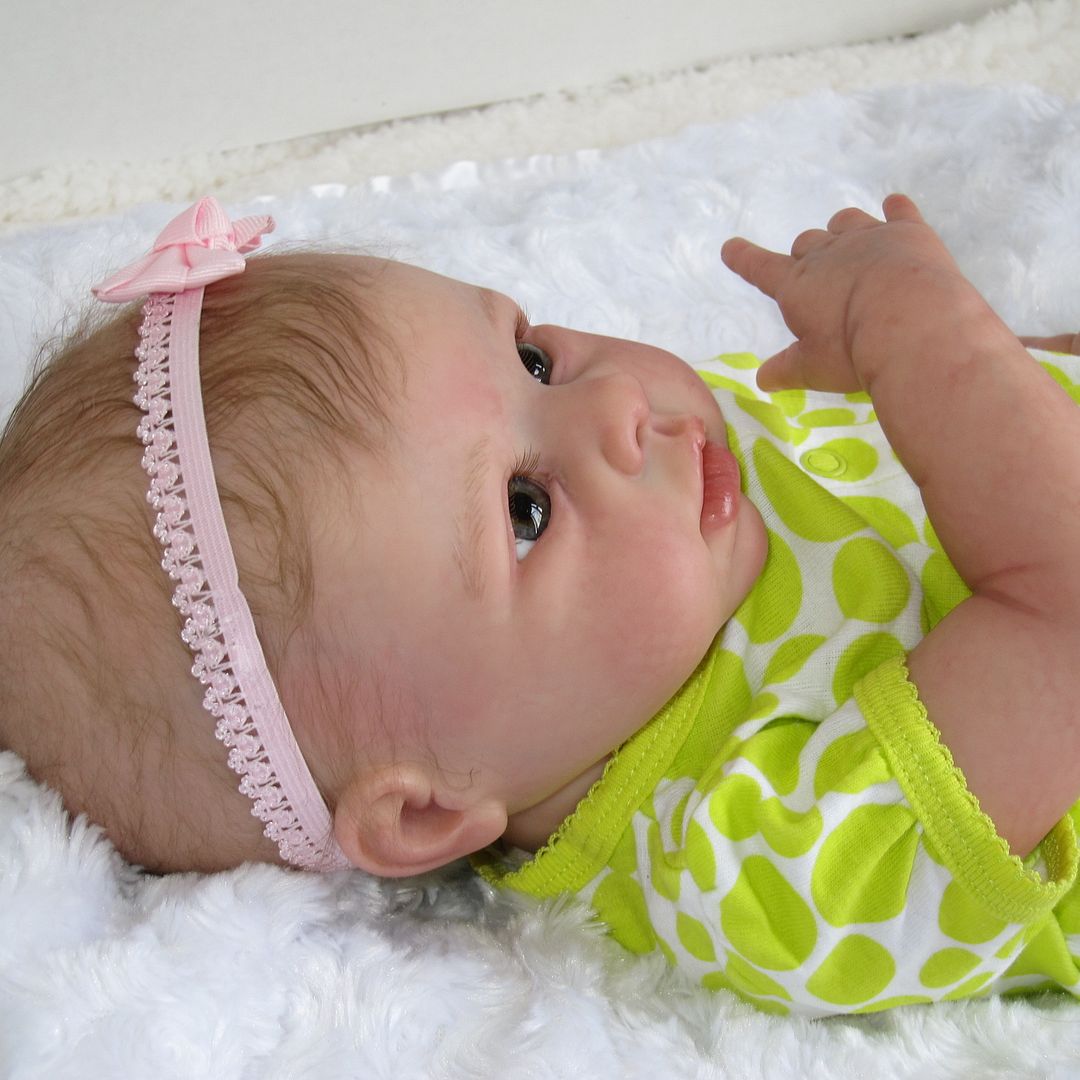 I took a few pictures of her hair using flash to show more details. Her hair was micro-rooted one strand at a time.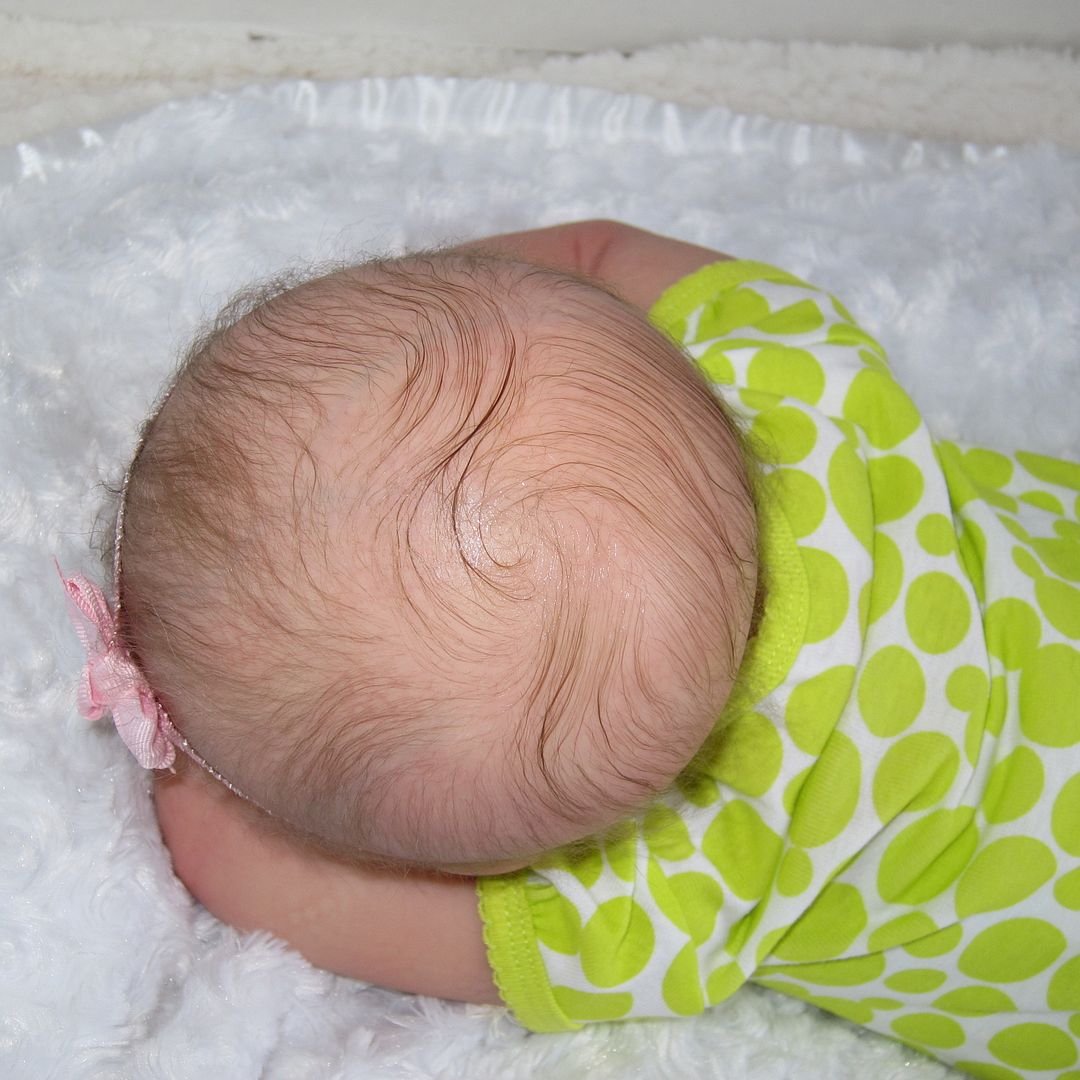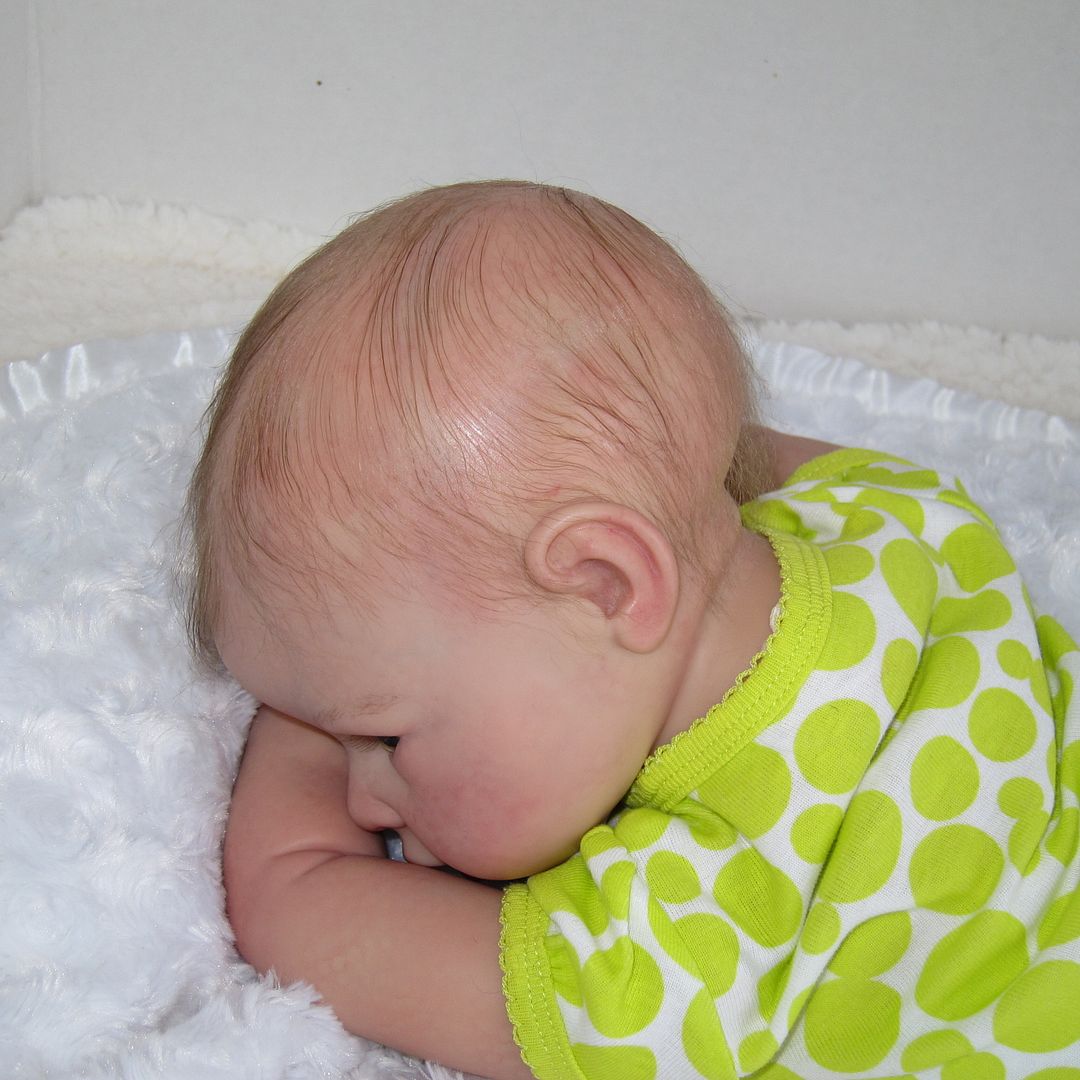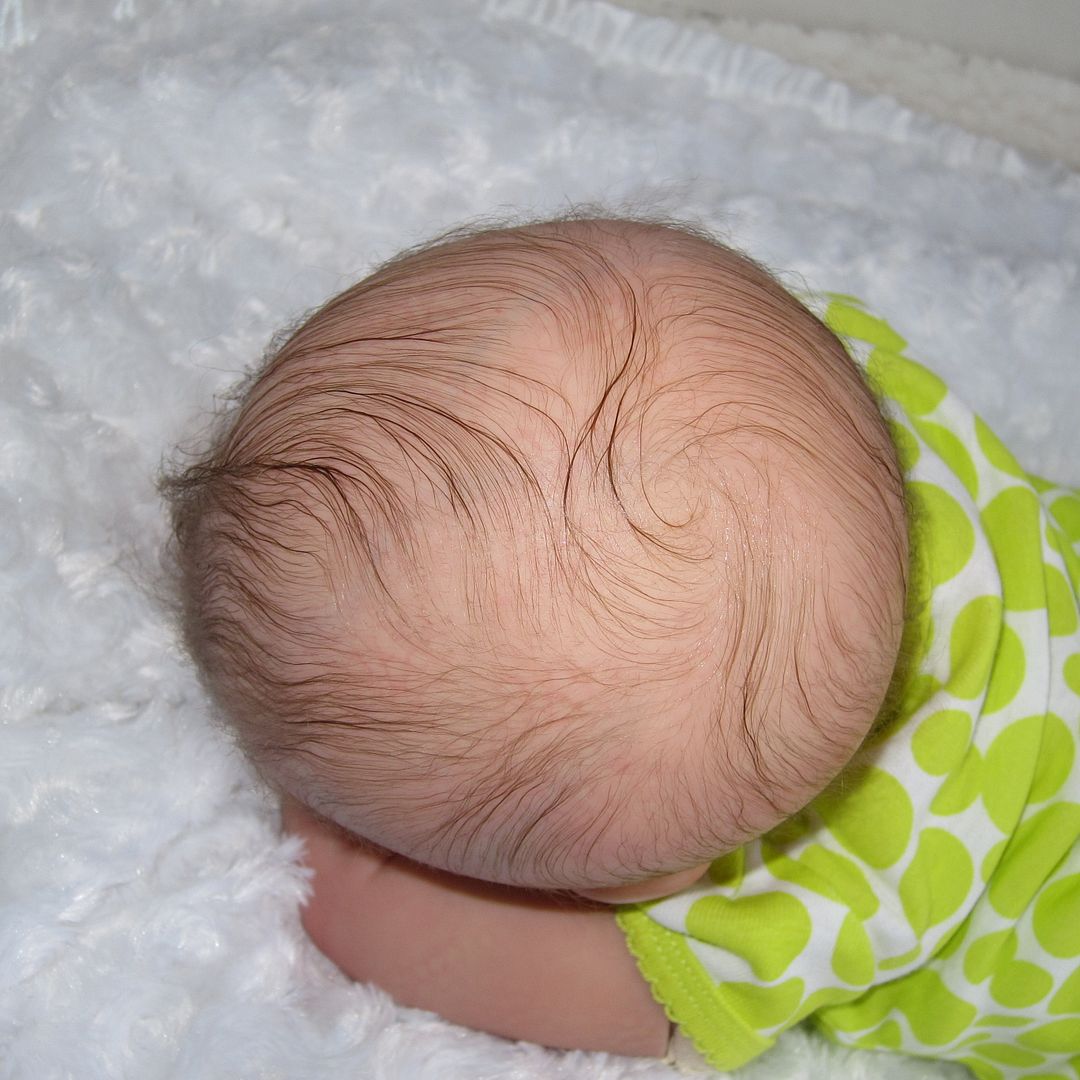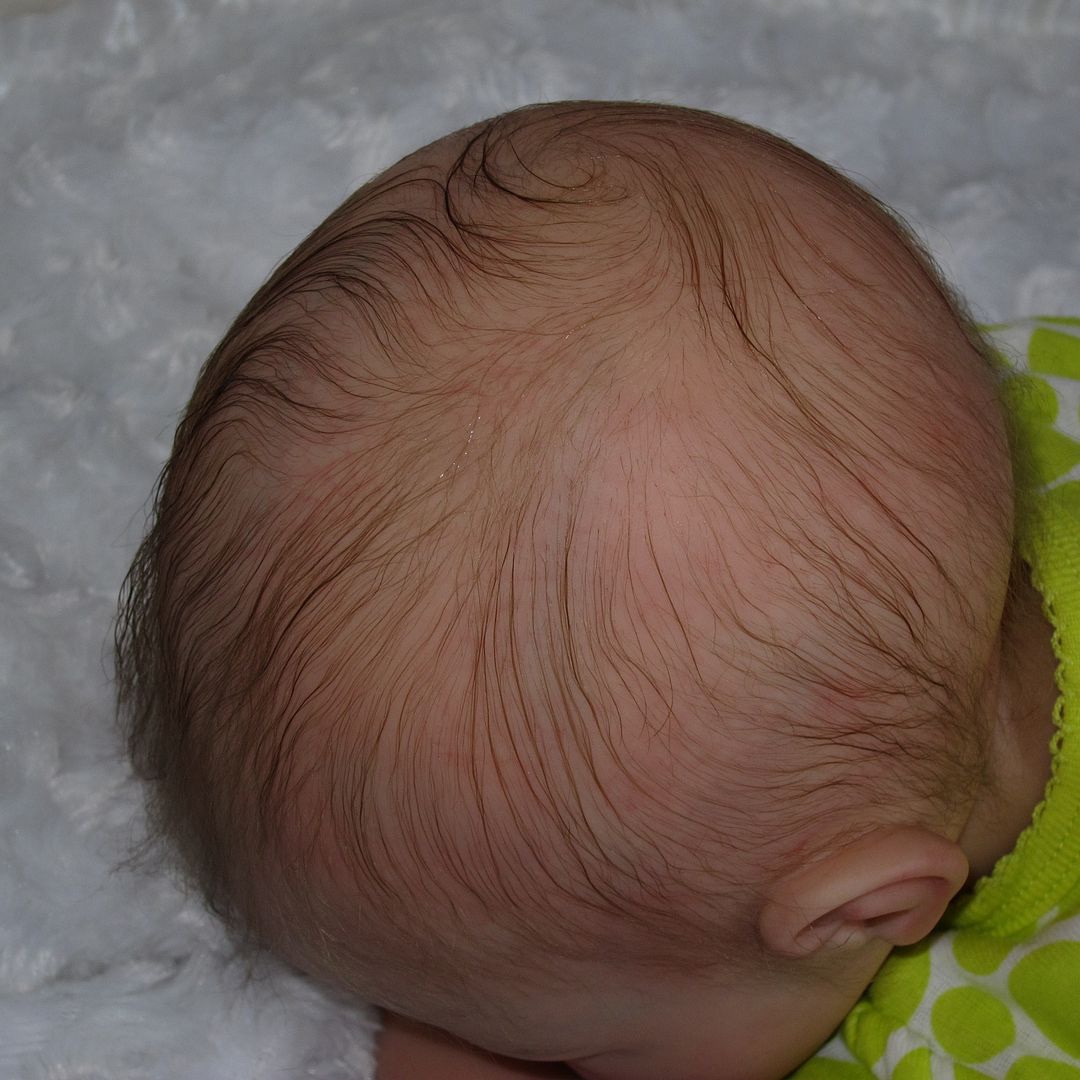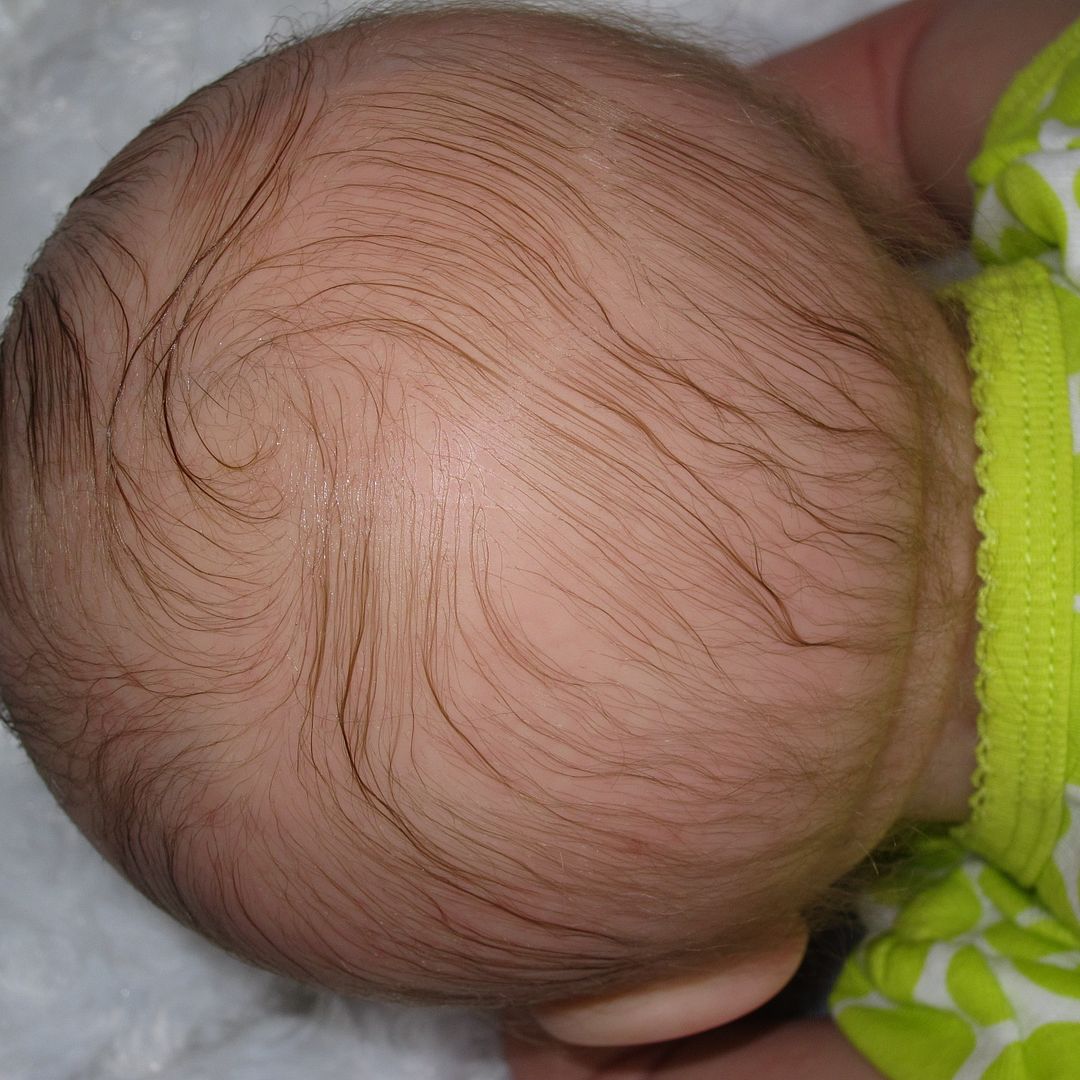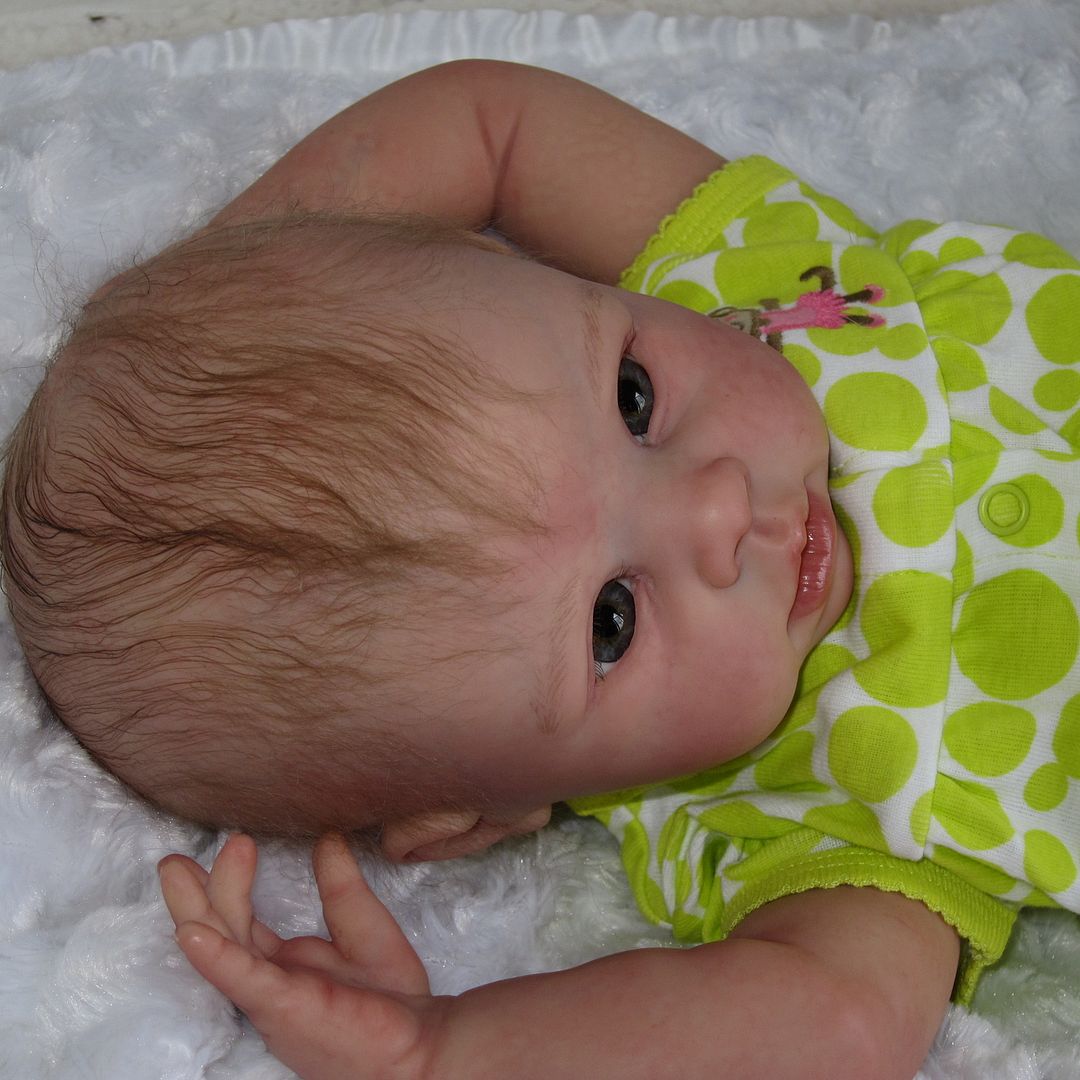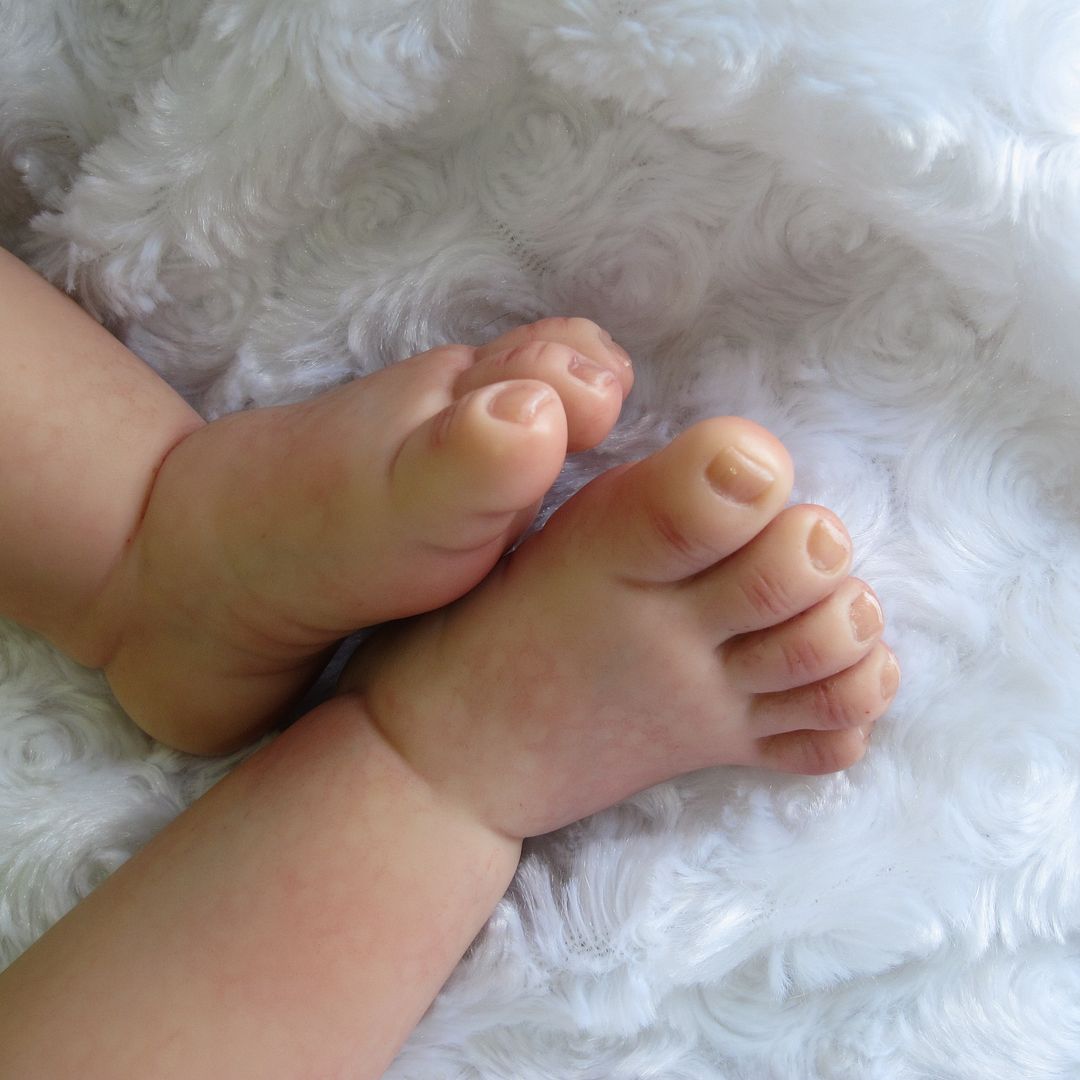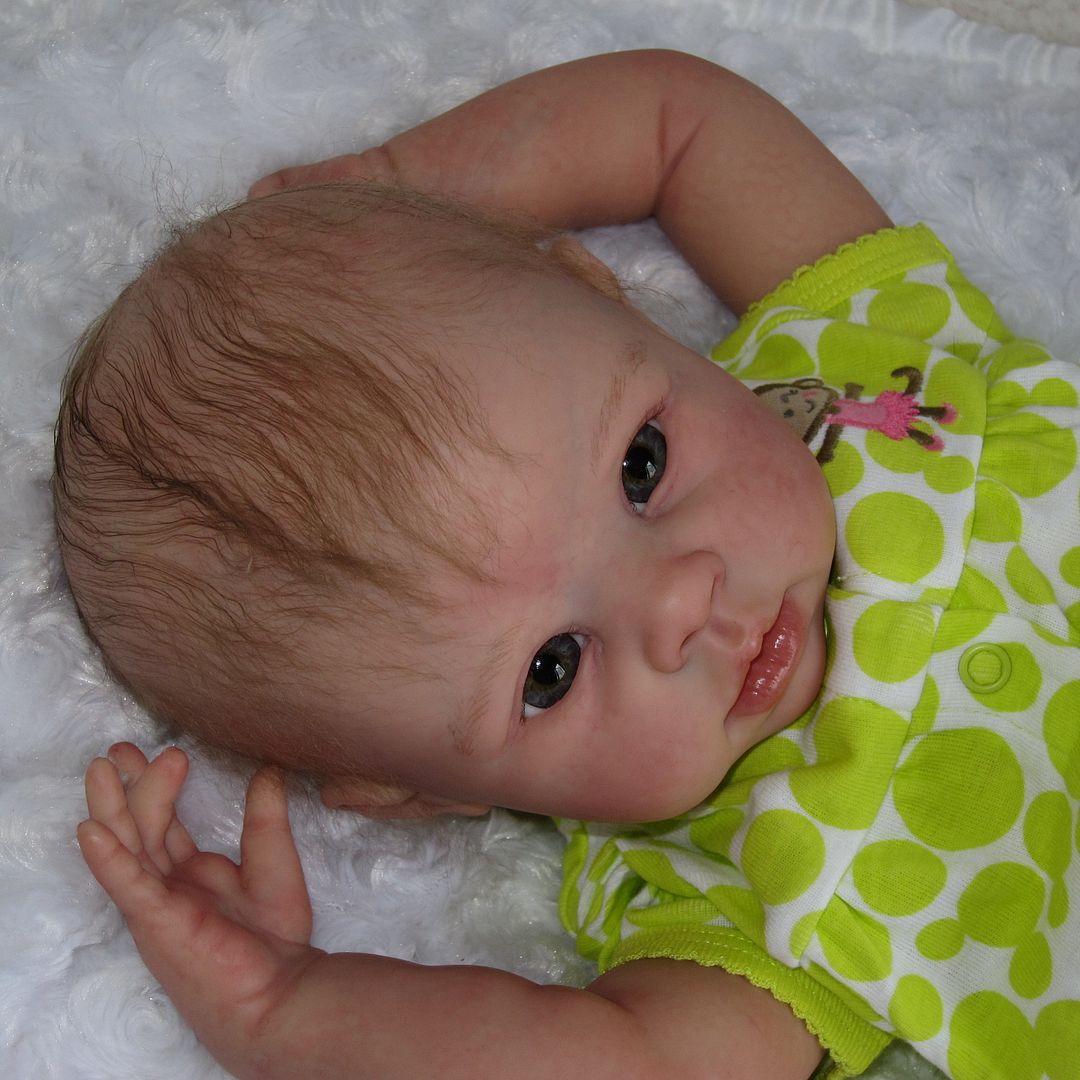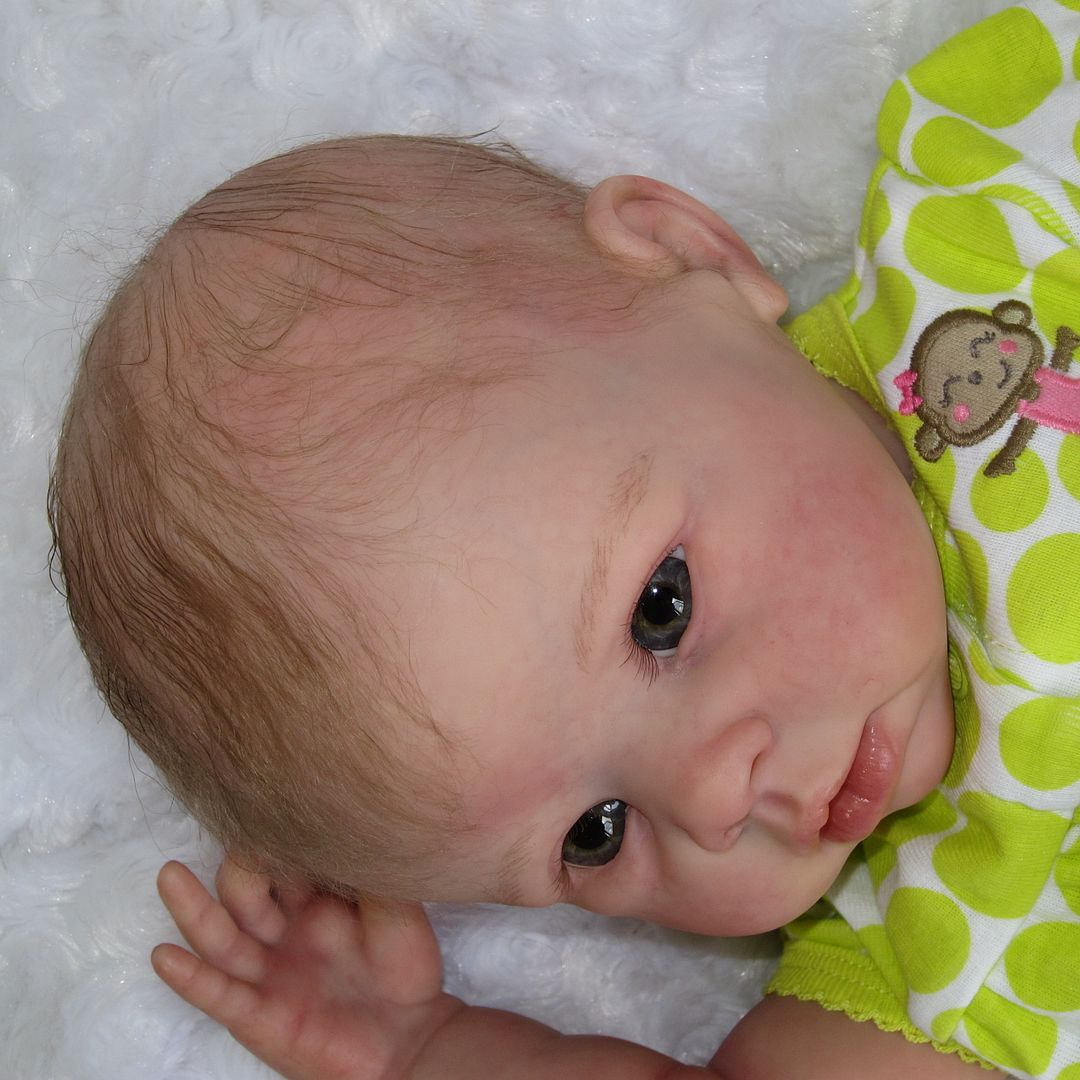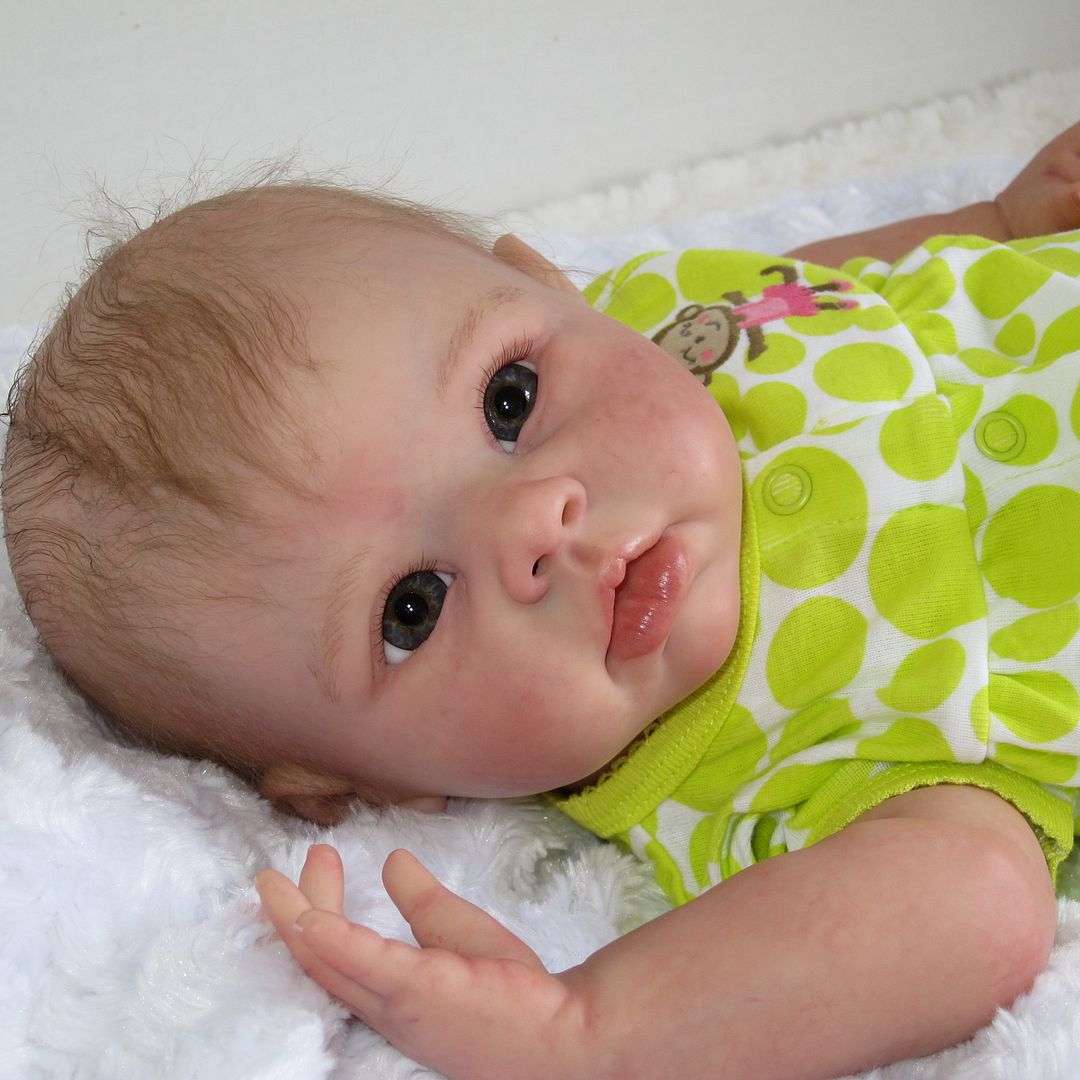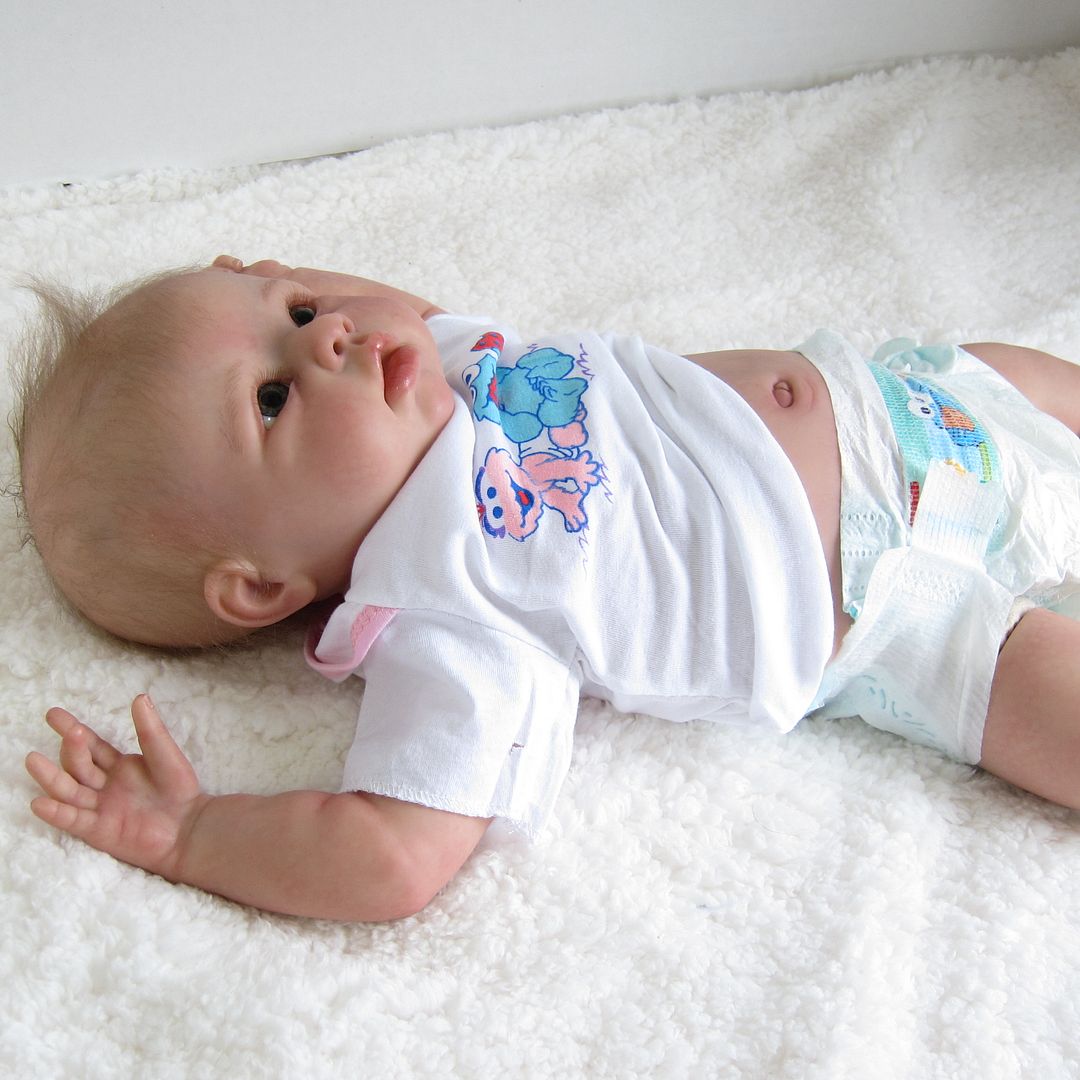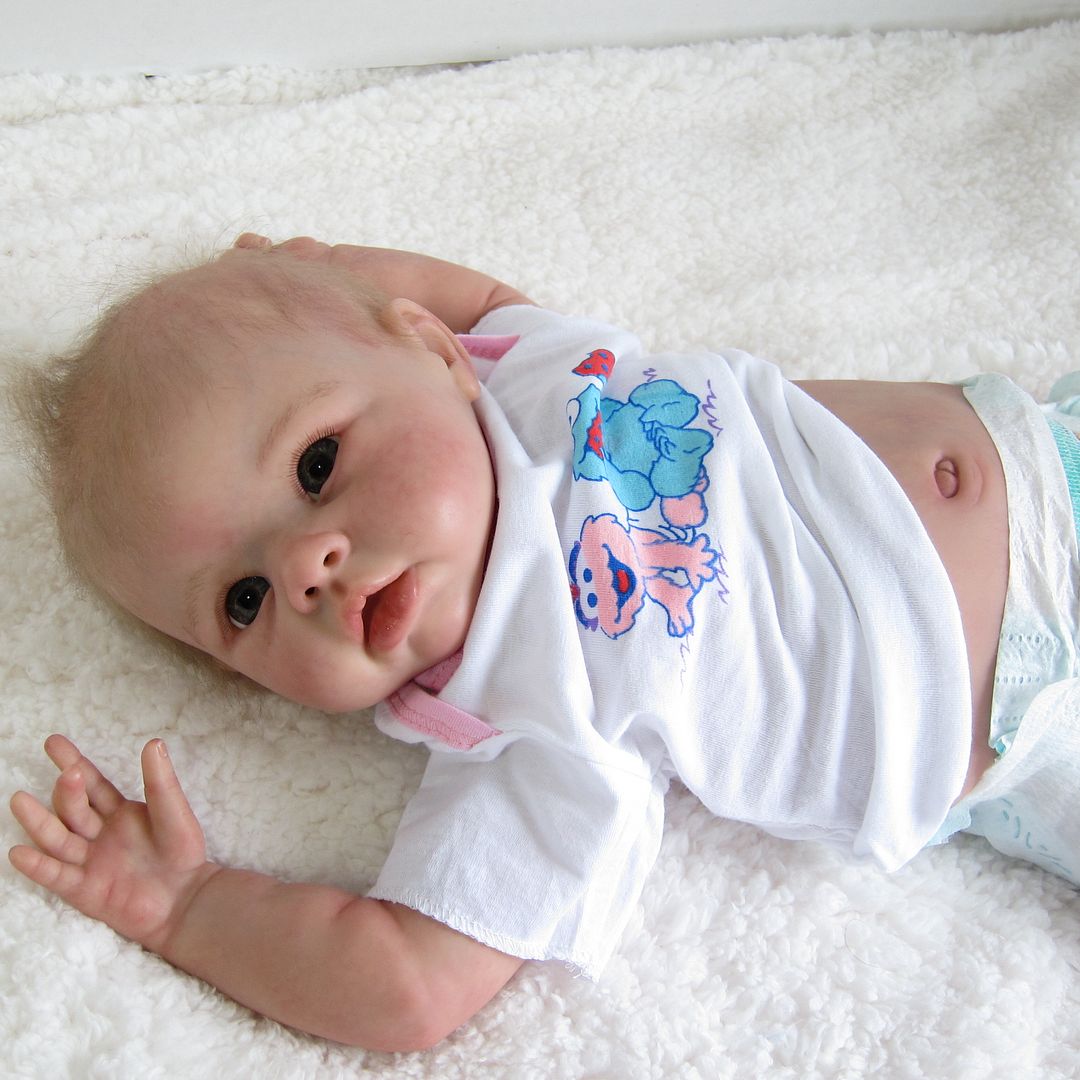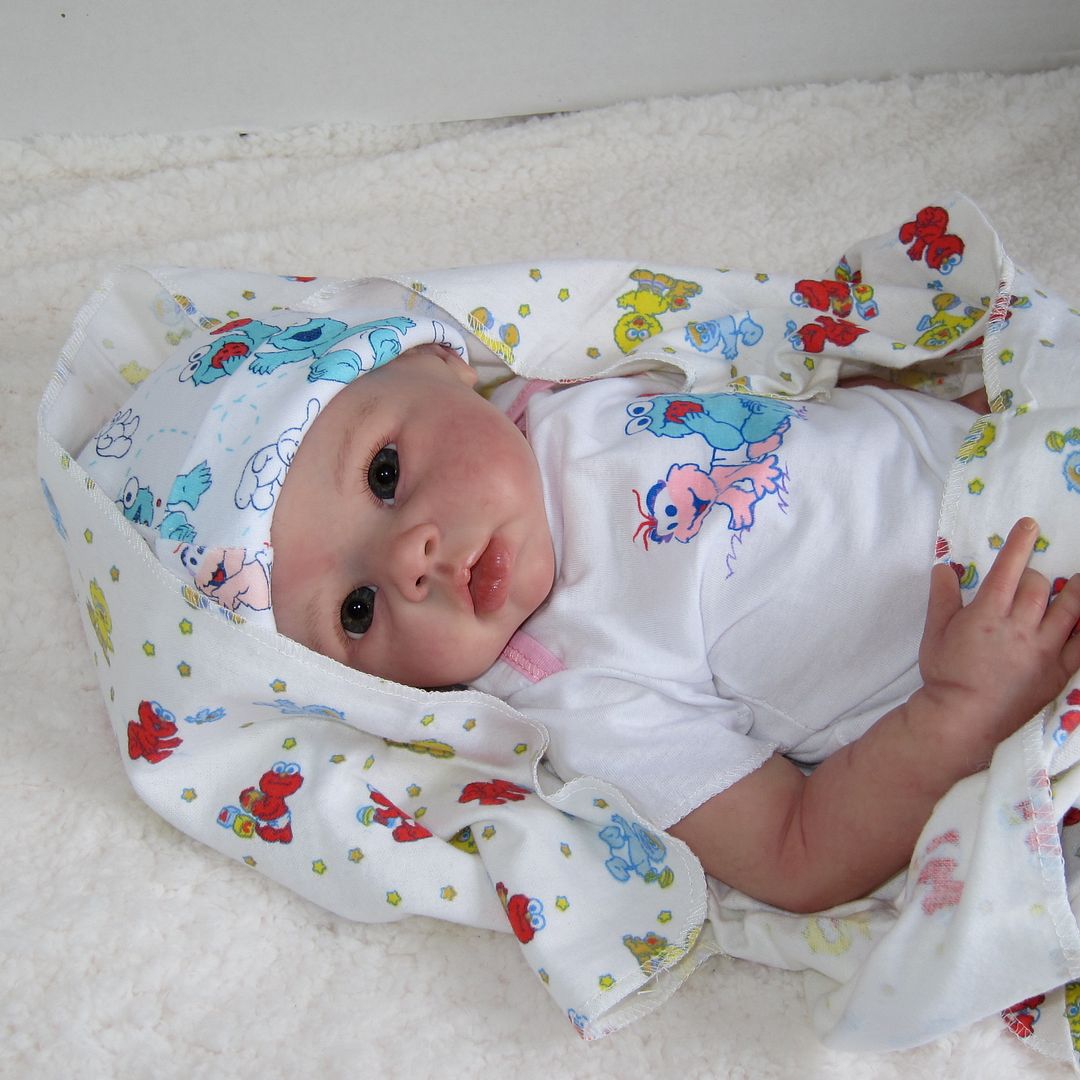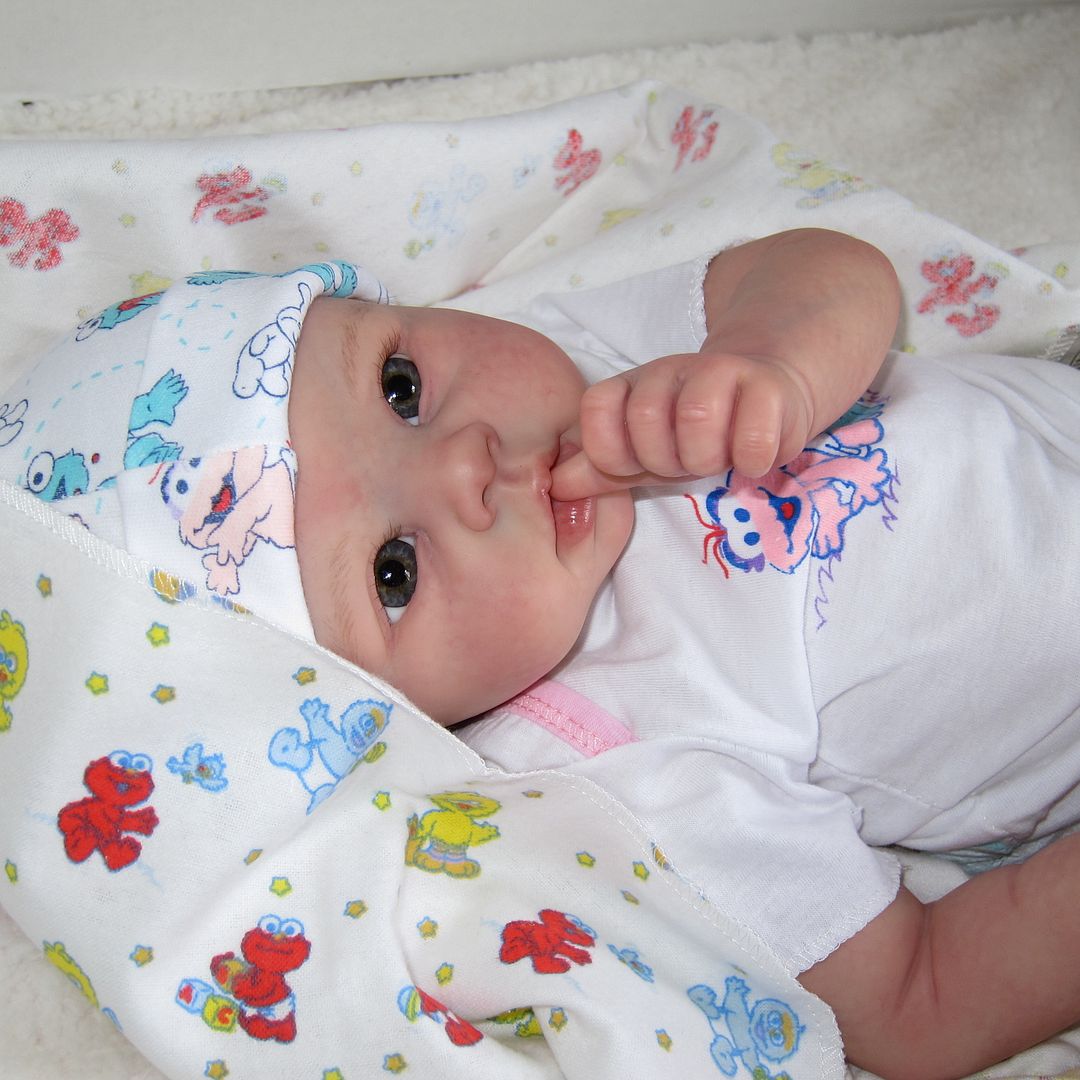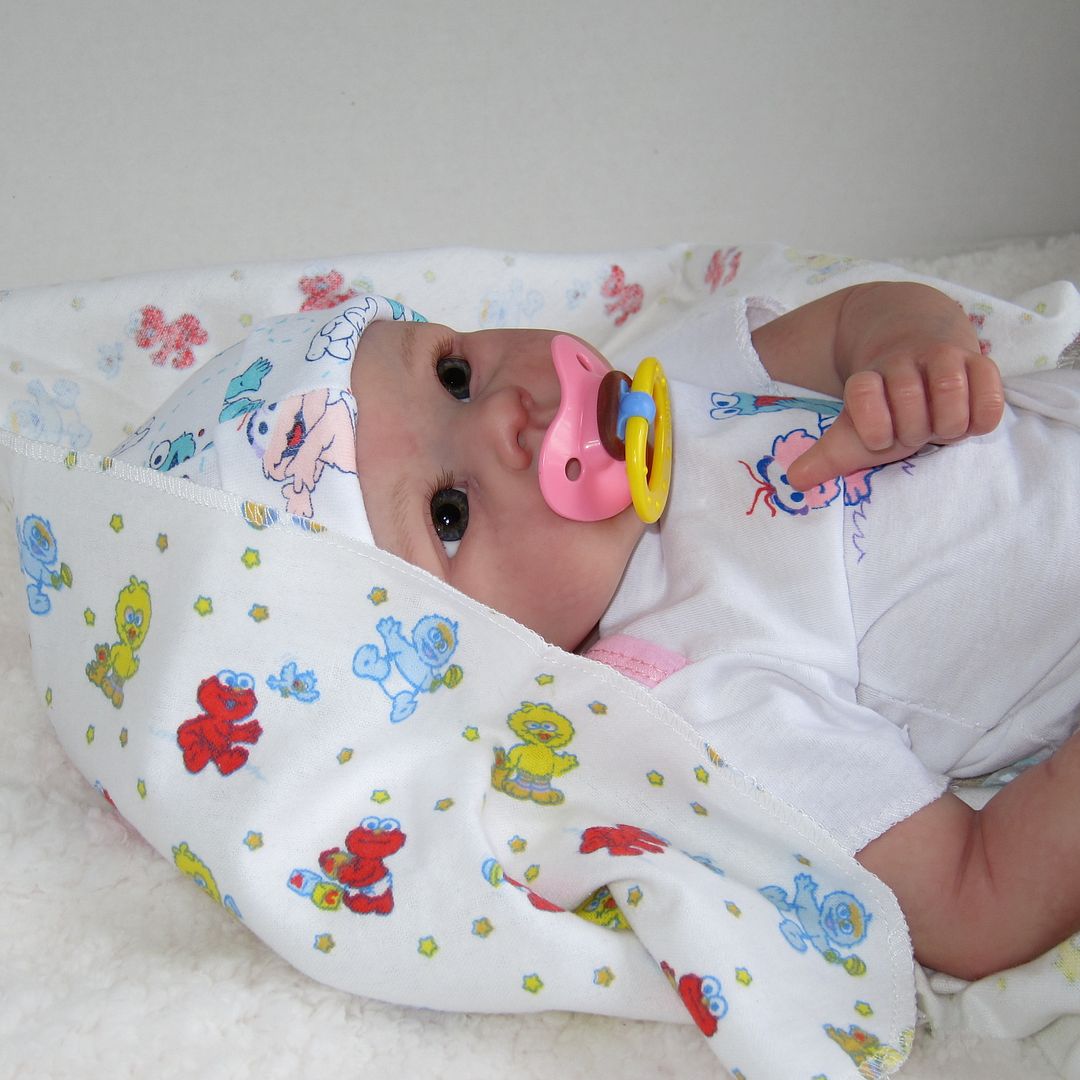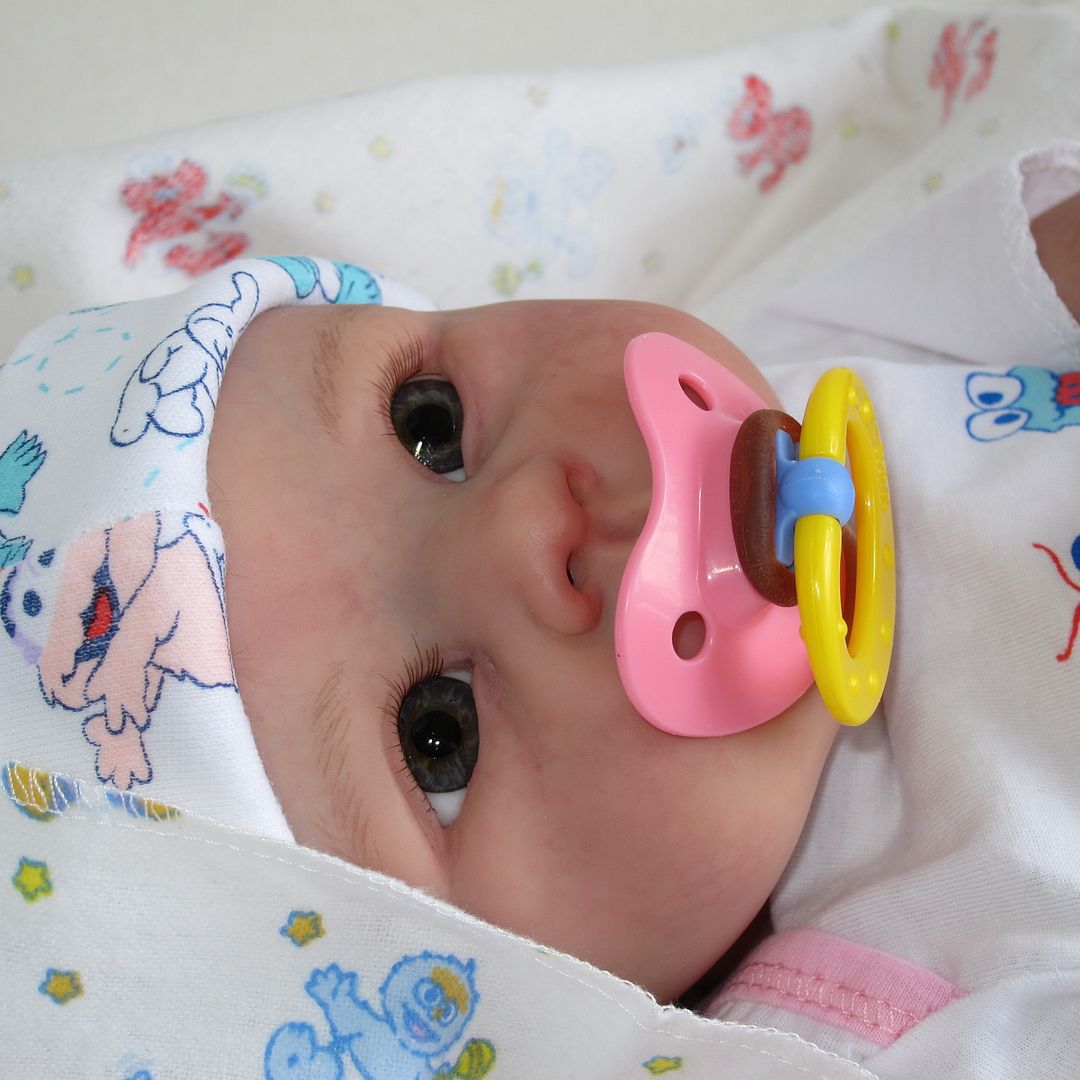 This auction is for one reborn baby girl doll. She is from the new release Krista sculpt by Linda Murray, and weighs just over 6 pounds and measures 21 inches long. She takes a newborn size clothing, and stage 1 diapers.

She has been stuffed with small glass beads in her limbs head and body. I also used soft polyester fibre fill.

** THERE IS NO SAND USED IN THIS BABY **


Hair...
I used a lovely slightly wavy mohair for her hair, in medium brown. It is from slumberland nursery, and can be spritzed and styled. It was rooted one hair at a time with a very fine rooting needle...it looks like it is growing right out of her head. NO plugs of hair.

Her hair has been glued on the inside with waterproof glue so you can wet her hair to style it :)

Eyes...
Krista has mouth blown glass eyes in grey blue. Her eyelashes are light brown.


Skintone...
Krista has a medium skintone, and newborn mottling I took a lot of closeup pictures for you to see all her details! You can see her veins and blood vessels if you look closely :)

Included...
Krista will go to her new home with:
White Petit Ami bubble with bonnet
pink headband
Carter's onsie
Magnetic hairbow
magnetic pacifier
Seasame street tee shirt and hat
Receiving blanket
Diaper
Gifts!

All other blankets and toys used in the photos are props only, and unless otherwise stated, will not be included in this auction.

Her nose has been opened and backed with felt.

She has been slightly scented with baby powder scented oil. This scent will last for a long time, and is very slight.

She has magnets in her head for her hairbow and pacifier... These are strong craft magnets and should be kept away from electronics including pace-makers and computers.

Please feel free to ask any questions!

I accept Paypal for Payment

If you need to pay with a payment plan, please email me before buying or bidding. I offer a very flexible payment plan.

I ship worldwide using Canadapost.

International buyers: Custom fees and taxes are the buyers responsibility