Quantity

57 sold / More than 10 available

Condition

NEW

Shipping

$5.85

Handling

Ships within 1 business day

Ships to

Worldwide

Returns

Returns Accepted, 14 Days Money Back

Guarantee

Seller

Experienced Seller
99.4% positive feedback merz67 (139,521)
You are buying 6 new sealed rare decks of cards. Cards Feature a Gold trace of the Traditional 808 Designed Back with Background colors of Red, White and Blue. Cards can be used in any standard 52 card game and even includes 2 Gaff cards to do a magic card trick called Million Dollar Monte. Cards measure standard poker size 2.5" x 3.5" regular index and are made with High Quality Bicycle Playing Card Stock. King of hearts know as the suicide king because of the knife lodge into his temple on traditional Bicycle decks has been removed and replaced with a peace sign, done in red, white and blue. The Spades and Clubs are colored Blue instead of the traditional black. Check out my other auctions and combine shipping for $1.50 S&h for each item after first item. Thanks for looking.
Series 1 USA MAP - The jokers are Clipart of the Staue of Liberty and Uncle Sam. The Ace of spades is done in a Flag design done on a map of the USA.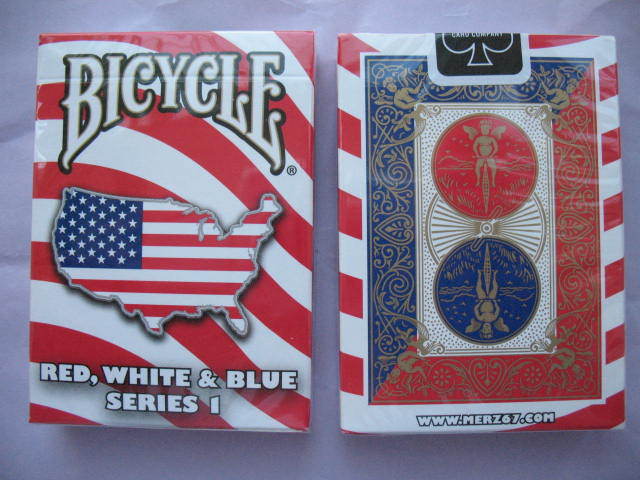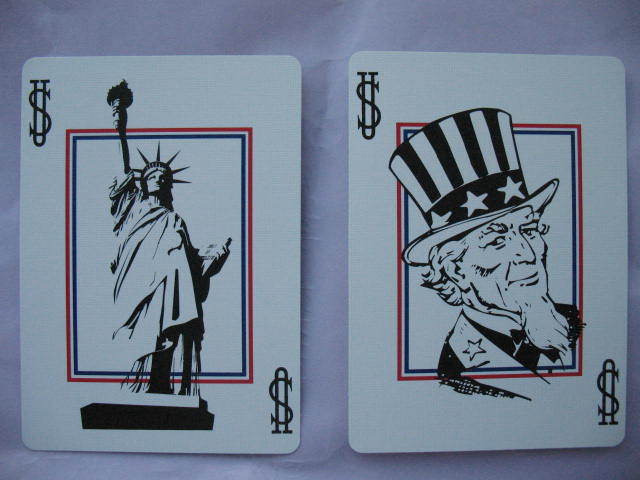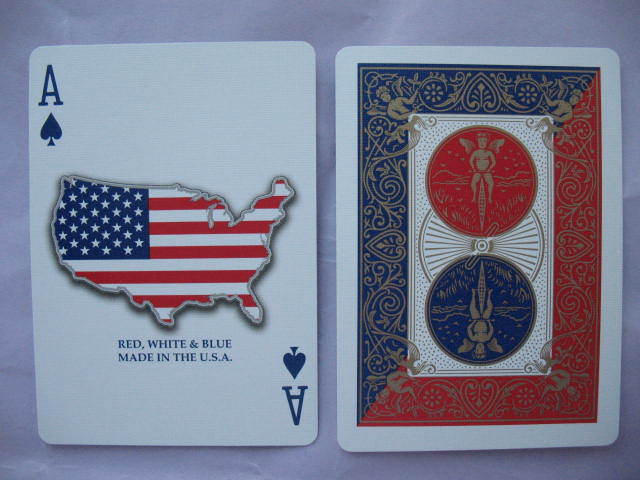 Series 2 SQUARE - The jokers are playful arrows and hearts. The Ace of spades is done in a Square Flag design like worn on militery personel uniforms.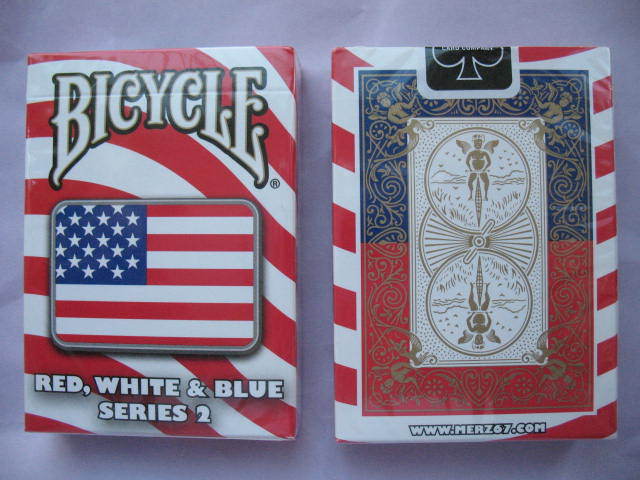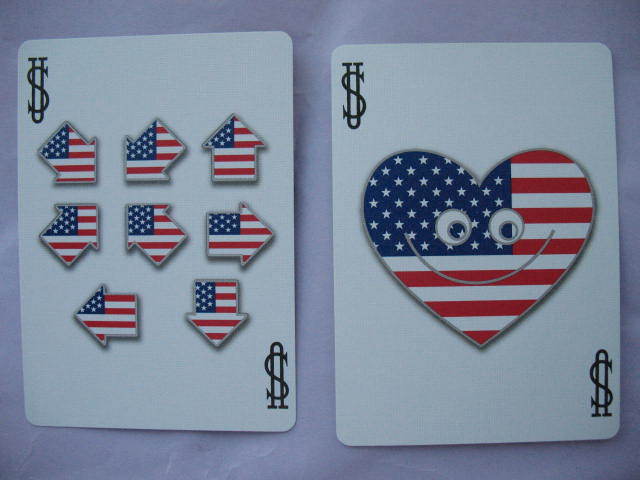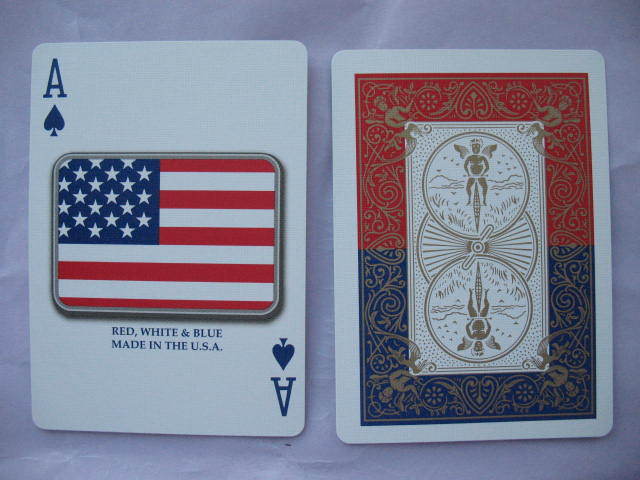 Series 3 STAR - There are no jokers in this deck, the 4 extra cards have been replaced with 4 gaff cards needed to do Parade of Kins Card trick (2 Red/Blue Double backer and the half King of Spades/ half Kings of Clubs with a blue back and the half King of Diamonds/ half King of Hearts with a red Back) Directions below. The Ace of spades is done in a Star Flag.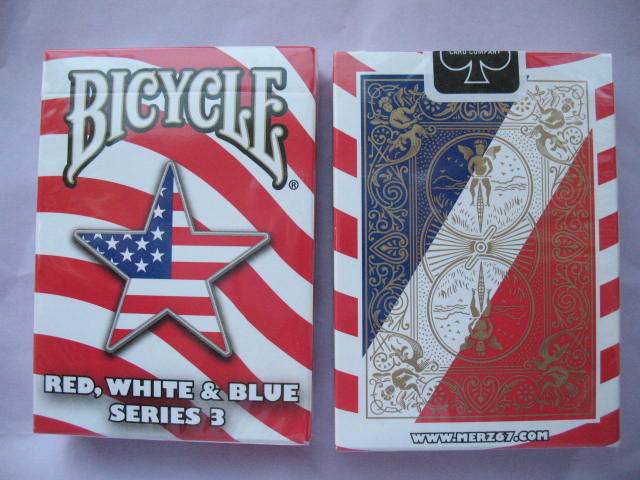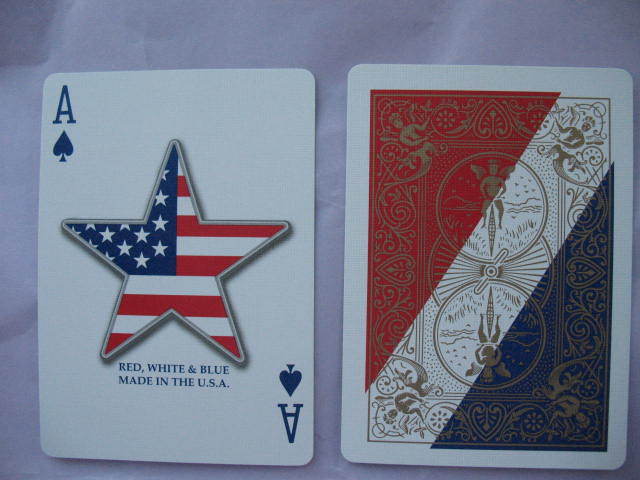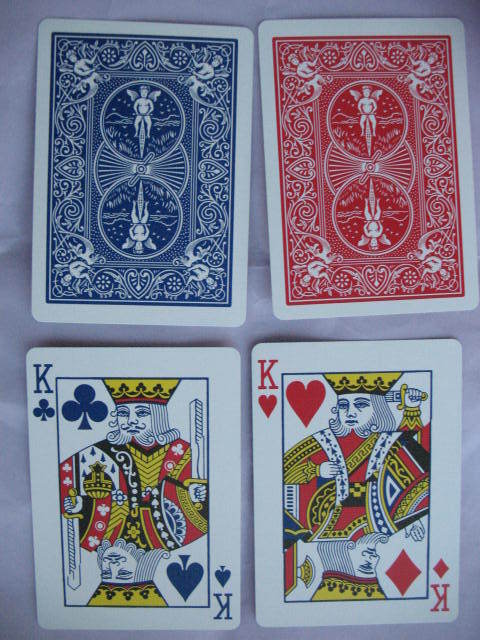 Series 4 HEART - The jokers are of a sketch of the Liberty bell and a Clip art of the bald eagle.The ace of spades is a Heart Flag.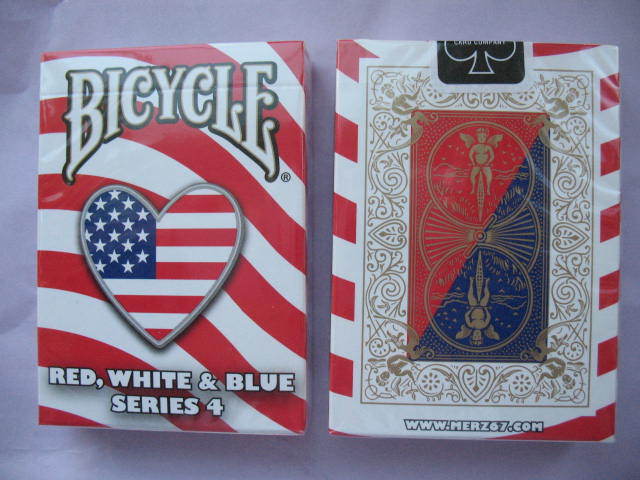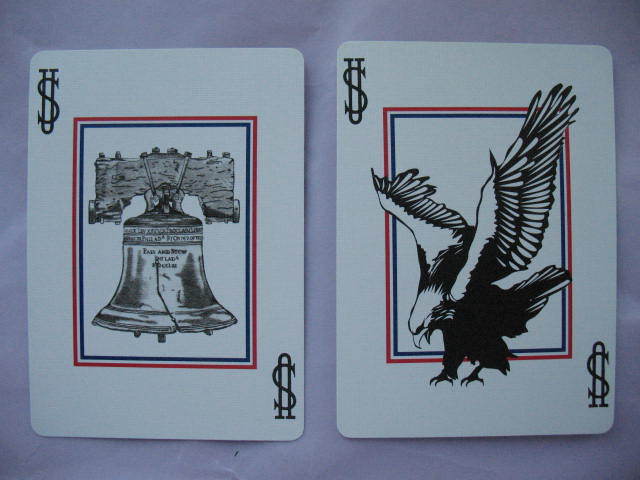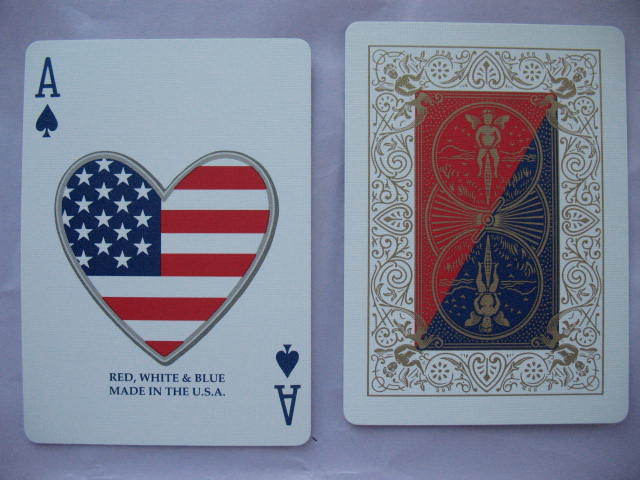 Series 5 CIRCLE - The jokers are clip art of an Airplane and the other is the NY city skyline both done with flags in rememberance of the victims of 911.The ace of spades is a circle Flag to match the backs of the cards.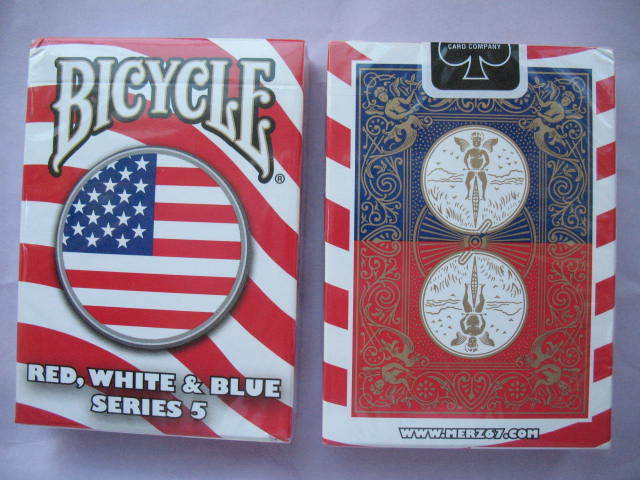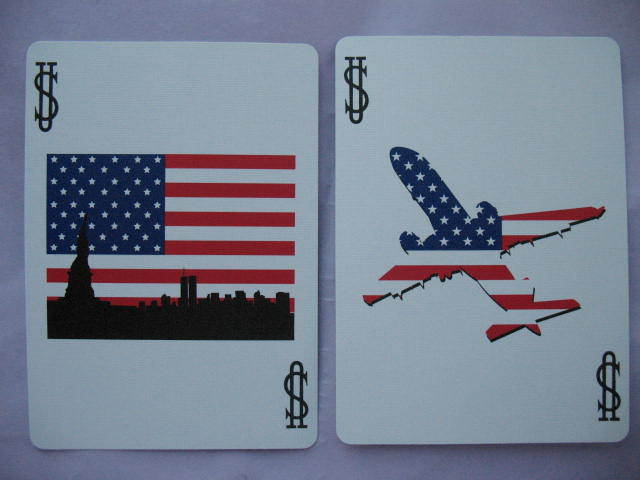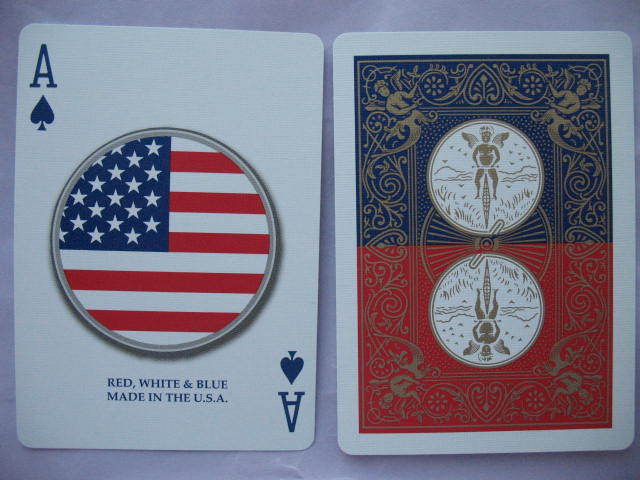 Series 6 OVAL - The jokers are clip art of Donkey and Elephant and the other is of the capitol building. The ace of spades is an oval Flag. Cards give an awesome fanning effect, One corner shows Blue fanning right, but if you reverse the direction changes to white, rotate it 90 degrees and it does the same in red and them all 3 colors