________________________________________
Click Any Of The Buttons Below To See Other Great Deals In Our Store:

________________________________________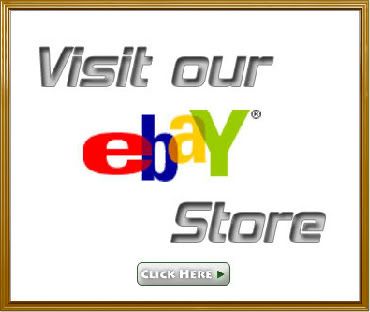 We strive to offer the best prices and unbeatable service; you can buy with confidence as these come from our clean & organized store. Check our feedback, we're an honest seller with an honest item, so don't miss this great opportunity!
Thank you for looking at these fine items; We're very glad to have you drop by and browse around. Make sure to visit our storeto find other great deals on hot products. We hope you find something you like - to buy or bid on. Good luck, have fun, and be blessed! :)
Be sure to add us to your Favorite Sellerslist!
Rocket City Bellcrank Assembly for Vintage Orbit Servo for RC Airplanes:
G45009-010
Thank you for coming in to look around, we're a friendly store with lots of goodies! Here's another fine item from Hobbyopolis:
ITEM: Rocket City Bellcrank for Orbit Servo.
MFG's #: n/a.
QUANTITY: 1 Assembly in one package.
CONDITION: New "old" stock, unused and still in the manufacturer's packaging.
COMMENTS: This is a Rocket City Bellcrank Assembly for the vintage Orbit Servo on RC Airplanes. This features all of the parts & hardware to be able to mount this on either side of the servo (note: two of these assemblies can be used at the same time if so desired).
Included are:
- 1 nylon Bellcrank;
- 1 nylon Base Plate;
- 1 nylon Spacer Bushing;
- 1 Flat Washer;
- 1 Eyelet;
- 1 Hex Nut;
- 2 different sized Mounting Screws;
- Installation Instructions and a detailed Diagram of a typical set-up.
"These are quality parts for your RC building - repairing - upgrading projects."
_____________________________________
Attention to Illinois Residents only: In accordance with State Law, there will be a Illinois Sales Tax added to the Purchase Price.
_____________________________________
Hobbyopolis Shipping Statement: "We only sell what we actually have in stock, so you can be assured of fast and accurate shipment of any item that you buy from us!" :)
---
Shipping For U.S. Buyers: We offer you free shipping, so buy all you want from our store and let us know when you're ready (1 week maximum from time of your first purchase, please). We'll then send you a combined-shipping invoice with all the items you've bought/won and send you your package within 1 business day of receiving your PayPal payment.

(Note: all items paid for by 12:00pm (Noon) on Mon. - Fri. [Central Standard Time CST] will ship the same day.)

Shipping For International Buyers: Please click the 'Shipping and payments' tab to type in your Country to see your shipping charge. {Note: Please take into account that many countries charge different fees such as: customs, duties, tariffs, taxes (VAT), etc. on items shipped from a different country, so you the buyer will be responsible for any of these that apply to your purchase.}

If you want to buy more than 1 item from our store: please send us a message to let us know and we'll wait to send you a combined-shipping invoice until you have advised us that you're ready (1 week maximum from time of first purchase, please). Here's how our International combined shipping (all in one package) works:

Item with the highest-priced shipping cost is charged its full shipping charge.
Item with the 2nd highest-priced shipping cost is charged 1/2 of its shipping charge.
Items with 3rd and on highest-priced shipping cost(s) are charged 1/4th of their shipping charge(s).

We will send you your package within 1 business day of receiving your PayPal payment. (Note: all items paid for by 12:00pm on Mon. - Fri.[Central Standard Time CST] will ship the same day.)