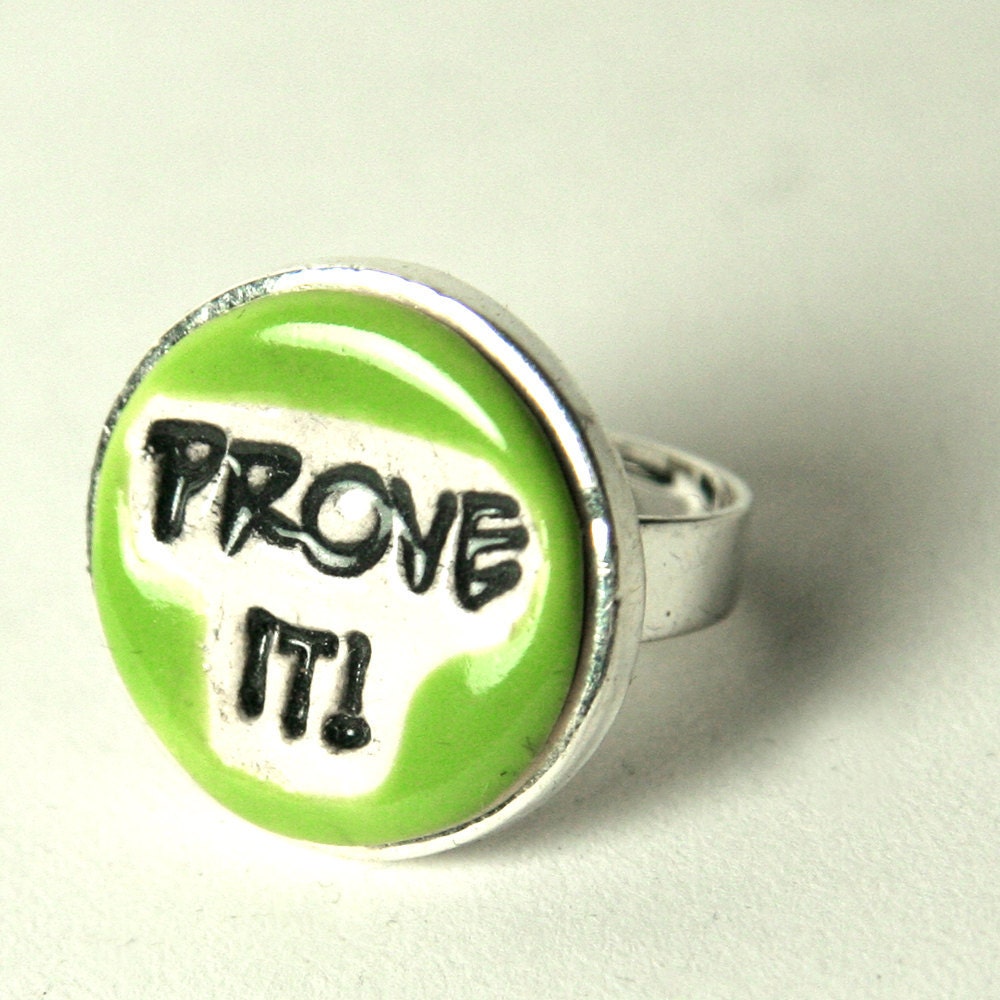 Prove it Ceramic and Silver Plated Adjustable Ring in Green
Prove it Ceramic and Silver Plated Adjustable Ring in Green
This is a sterling silver plated adjustable ring with a ceramic inlaid disc with a prove it design made by Surly Amy at Surly Ramics.

The ring face is just under 1 inch in diameter.

I painted the ceramic piece in a green glaze with black and white details.

I posted a photo of me wearing a ring that is the same size so you can get a feel for how great this will look on.

The ring come packed in a pretty little black box and is perfect for gift giving. (even if the gift is for you!)


You can find out more info about Surly Amy , Surly Johnny and Surly Ramics and see our other designs and lots more photos at surlyramics.com


Thank you for looking and thank you for buying handmade!
$0.00
Find out more
Click here to Learn more...