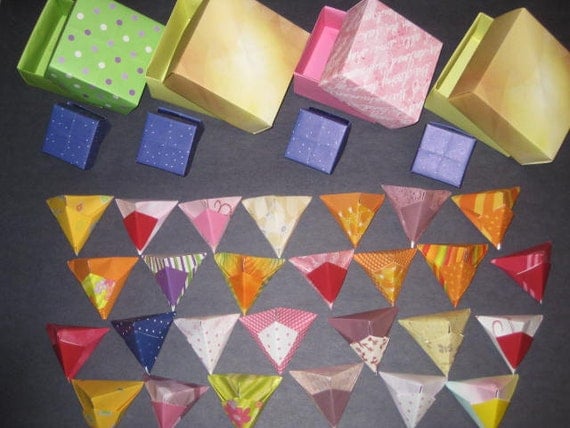 Origami Gift boxes - square boxes and pyramid boxes
Origami Gift boxes - square boxes and pyramid boxes
You will get all the boxes and more show from this picture.

ONE 12" X 12" X 12" box filled with these gift boxes,at least 50 boxes in total

I don't have time to pre-folded any more of the gift box, because I am too busy for all my origami order.

This is the best price ever, don't miss the chance.

Regular custom order of this box will be $1-3 each.

Thank you for visiting my store!
$0.00
Find out more
Click here to Learn more...