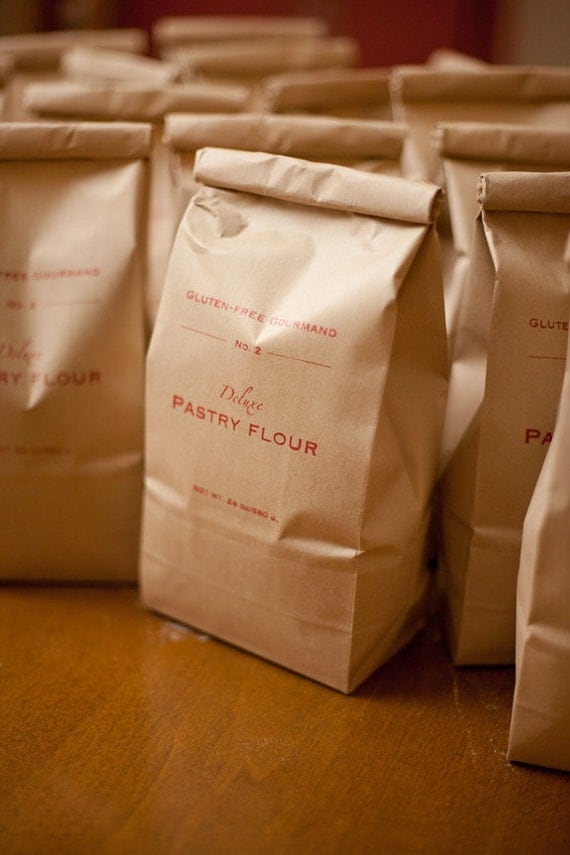 No. 2 Deluxe Pastry Flour with Organic Grains 24 oz/680g
No. 2 Deluxe Pastry Flour with Organic Grains 24 oz/680g
A gluten-free flour blend for baking pastries and desserts, including pies, cakes, and crusts. This is the perfect pastry flour for people on a gluten-free diet who love to eat.

Use cup-for-cup in all your favorite recipes. Measure by weight for more consistent results. Use 135 grams per cup in most recipes.

For recipes visit www.glutenfreegourmand.blogspot.com.

This flour contains:
- No Corn
- No Soy
- No Bean Flours
- No Gluten

Each batch is tested for gluten. Our testing ensures that all the flour we sell meets the standard of 10 parts per million of gluten or less.

Ingredients: White rice, sorghum, organic amaranth, potato, tapioca, xanthan gum.

All products are packaged in a recyclable and compostable kraft bag with a paper lining. Shipping materials are recycled and/or recyclable.
$11.00
Find out more
Click here to Learn more...