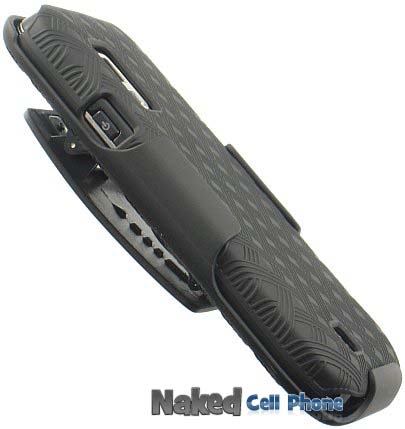 VERIZON SAMSUNG FASCINATE BLACK CASE + HOLSTER COMBO
BRAND NEW IN BULK PACKAGE
PROTECTIVE COVER + CUSTOM HOLSTER CASE
 HOLDS YOUR SAMSUNG FASCINATE "FACE-INWARD" FOR LCD SCREEN PROTECTION
RUBBERIZED COATED FOR EXTRA GRIP AND DURABILITY
LOW PROFILE CLIP KEEPS PHONE CLOSE TO YOUR SIDE
BELT CLIP WILL TURN/LOCK IN 13 DIFFERENT POSITIONS
EXCELLENT HARD SHELL PROTECTION
FAST SHIPPING AND POSITIVE FEEDBACK
---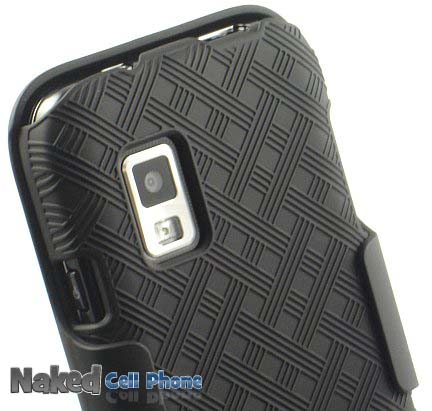 COMPATIBILITY: VERIZON SAMSUNG FASCINATE SCH-i500
VISIT OUR STORE FOR MORE VERIZON SAMSUNG FASCINATE ACCESSORIES
If you have a cover/case on your Samsung Fascinate then your phone will not fit in a traditional holster....until now!
You get one black cover for your phone AND one holster belt clip that is made custom to fit the phone while inside the case.
PHONE COVER:  The cover is a black hard shell that snaps on the back of the phone.  Your phone is fully functional in the case with cutouts to access all phone features. The case is made of hard plastic that has been treated with a rubberized spray powder coating for extra grip and durability.  Case also has ribbed design for additional grip.
PHONE HOLSTER:  This holster is made to fit the phone with cover.  The holster is also made of a hard plastic that has a rubberized texture coating.  The design allows you to insert the Samsung Fascinate face-in to protect the lcd screen.  Phone is ultra secure within the holster.  The belt clip on this holster is awesome.  Clip will turn/lock in 13 different positions.  The clip has a slim profile so it will not extend far from your waist and bump into things.  Attach to your side and always have quick access to your phone. 
FYI:  Holster can double as a car mount.  We have many customers that attach this to sun visor in their car
BUY HERE AND SAVE - This exact same case sells atVerizon store for 29.99
PLEASE NOTE: This is made for the Verizon version of the Samsung Galaxy-S called "Fascinate."  This will NOT fit the Galaxy-S phones offered by Sprint, T-Mobile or AT&T.
DETAILED PICTURES: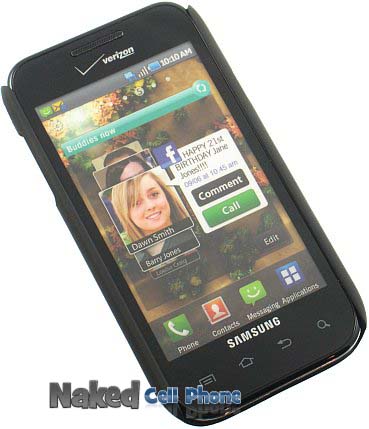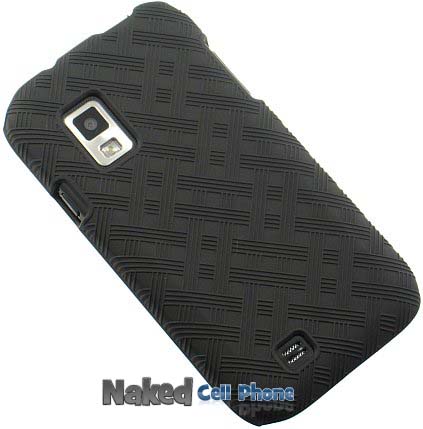 FRONT                                                  BACK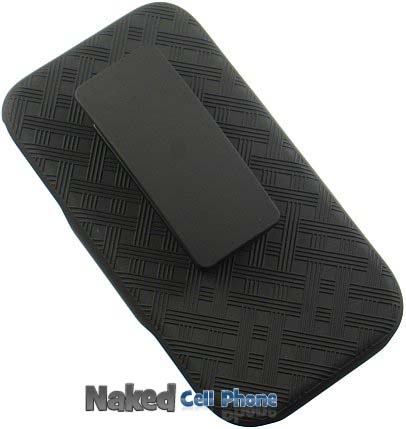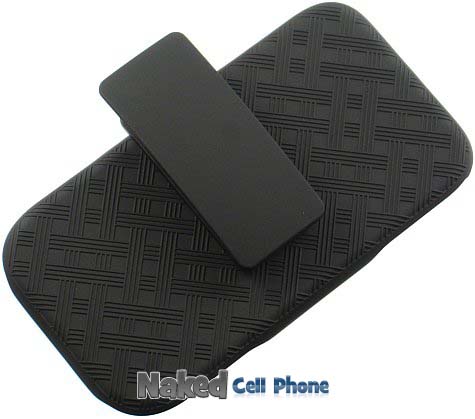 BELT CLIP WILL TURN/LOCK IN 13 DIFFERENT POSITIONS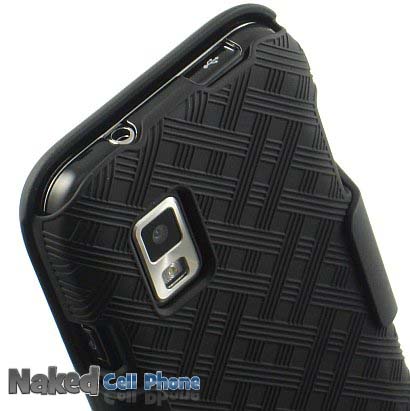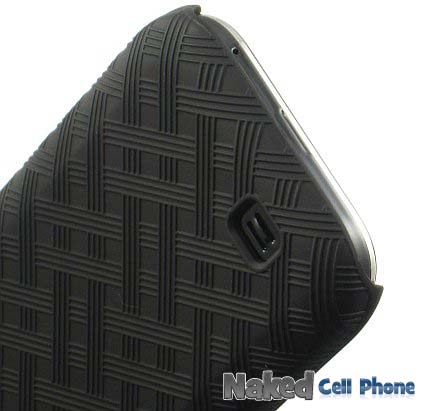 ACCESS ALL BUTTONS AND PORTS - YOUR PHONE IS FULLY FUNCTIONAL IN THIS CASE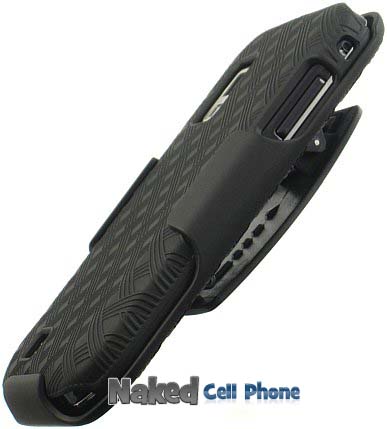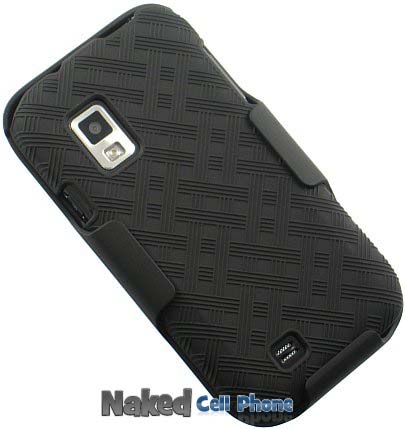 HOLSTER HOLDS PHONE FACE-INWARD FOR EXTRA PROTECTION 
---