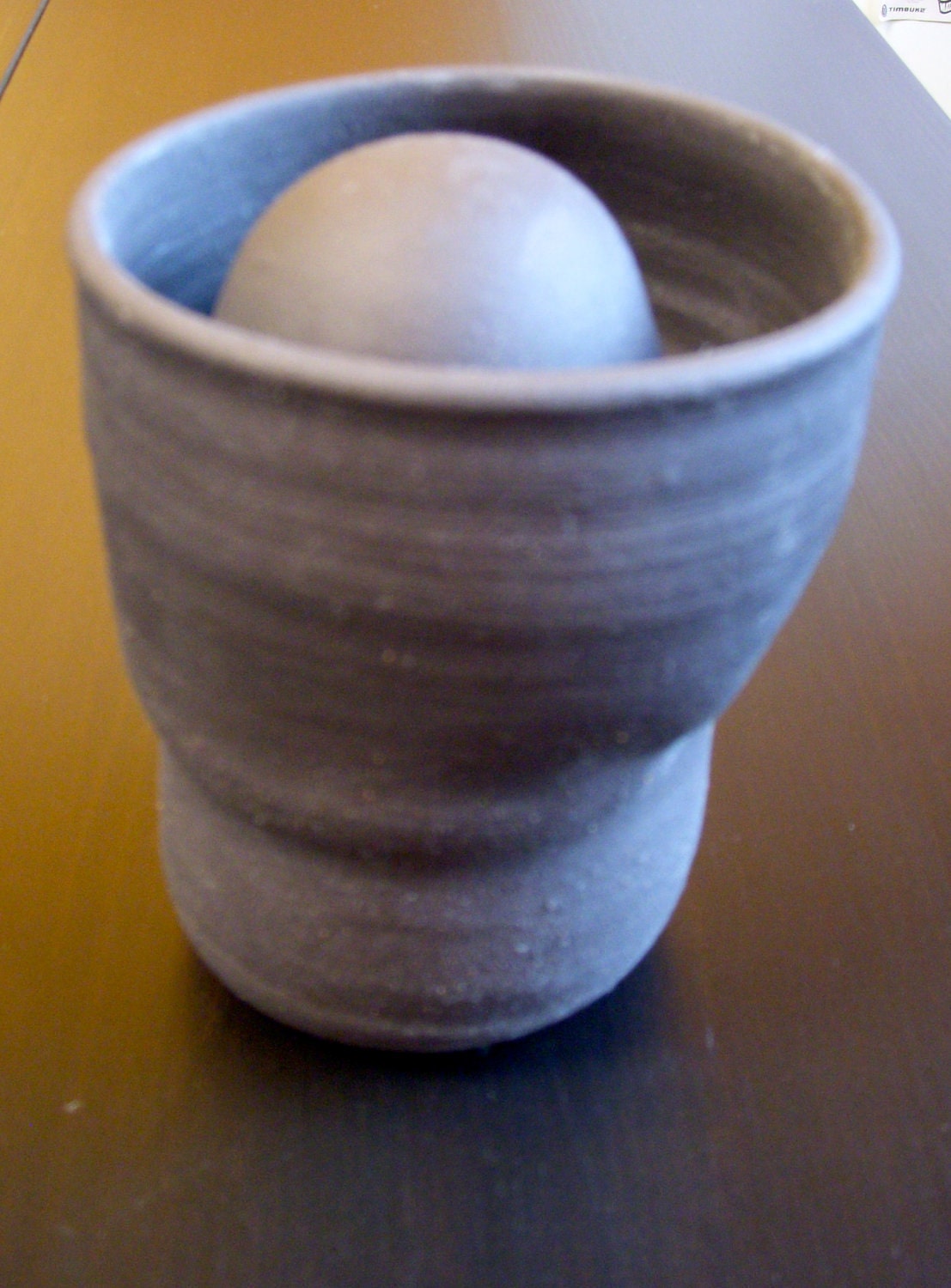 Mini-Sculpture (Black)
Mini-Sculpture (Black)
Mini sculpture for desk or windowsill. Made of unglazed black stoneware, thrown on pottery wheel and altered, then fired. They look interesting both singly or several grouped in a cluster.

This mini sculpture is approximately 4.5" tall by 3.5" wide. 1.5 lbs.
$15.00
Find out more
Click here to Learn more...