Welcome to Labb Surplus!!!
We carry all types of Hi - Tech, Medical and Laboratory Surplus at
bargain prices. Our Business is one of the largest and most diverse in Houston.
Our stock is comprised of gently used items from State Universities,
Hospitals and Government Institutions.
1-Used
Milton Roy / LDC Conducto Monitor III (3)
Unit Powers Up & Appears to Function Properly

Came from working environment

Only what is pictured/in description is included

This unit is surplus from a local university hospital

30 Day No DOA Guarantee

limited to item powering up, does not include calibration, or other maintenance type issues

~ Guarantee is void if security features are removed or tampered with ~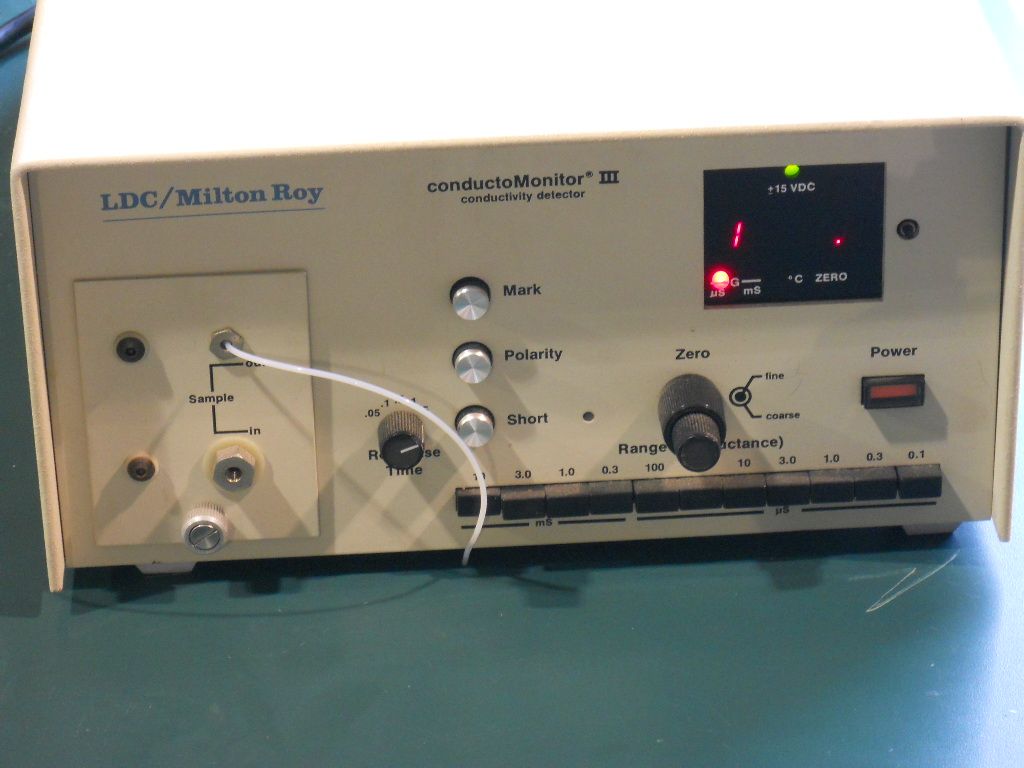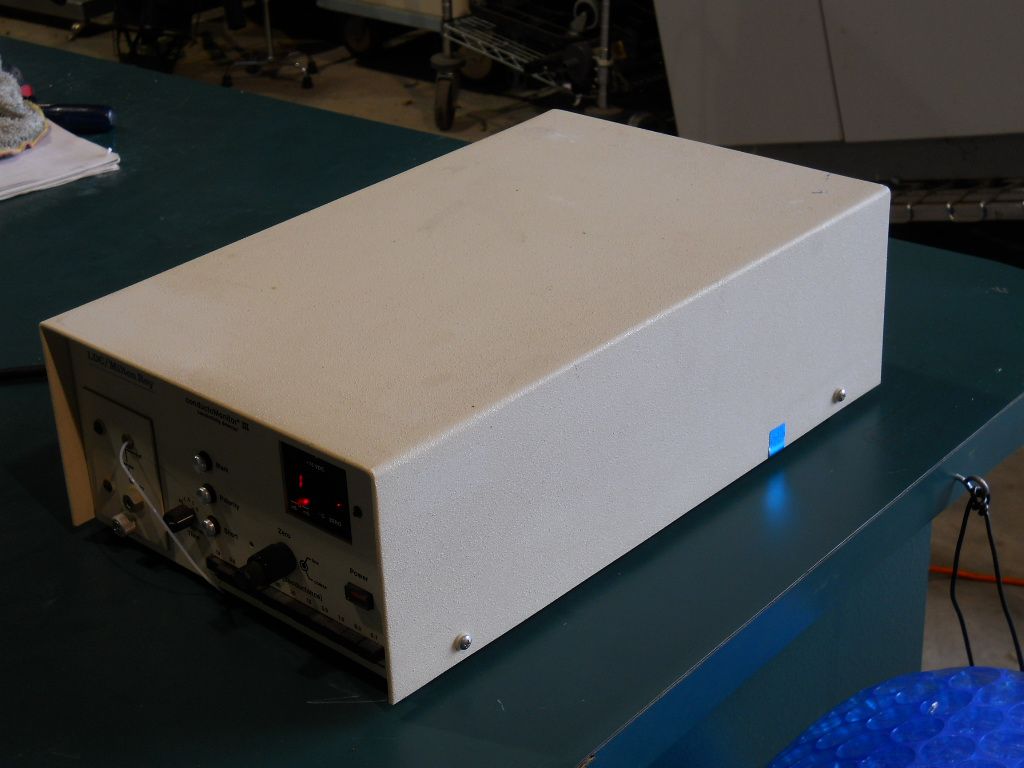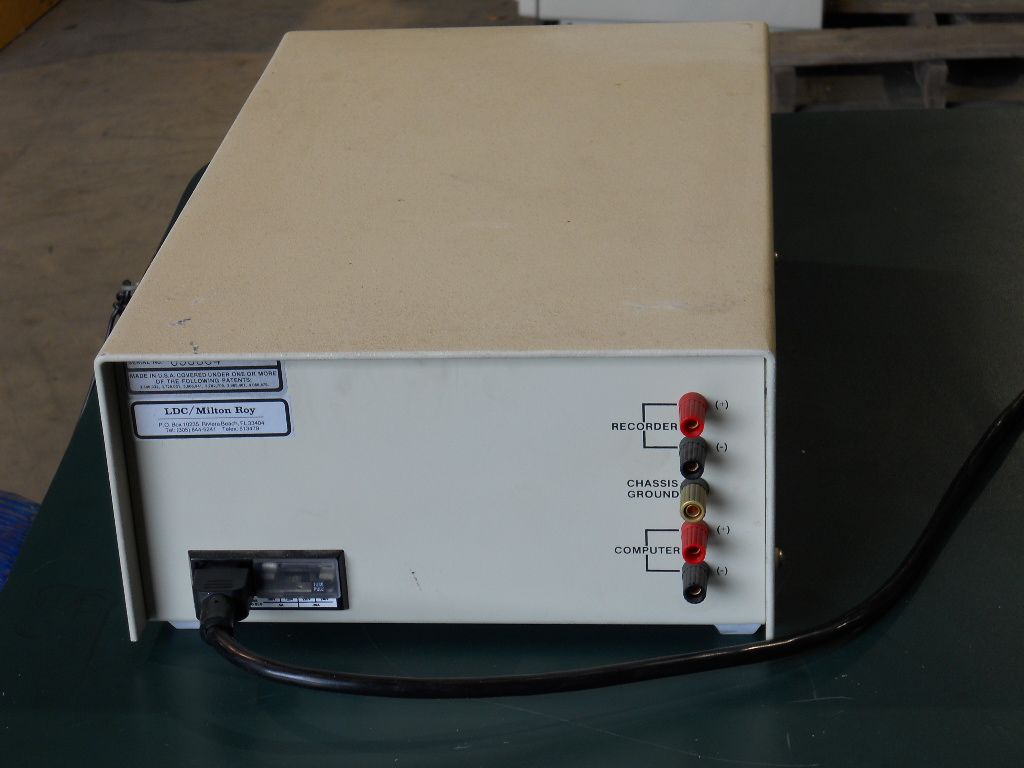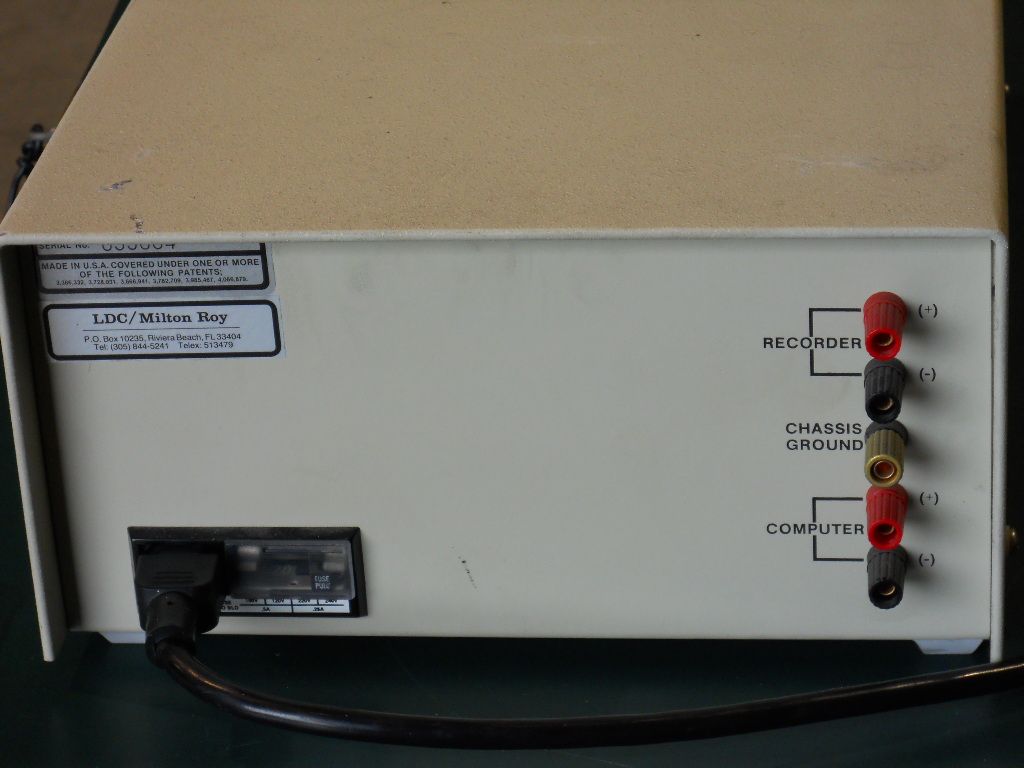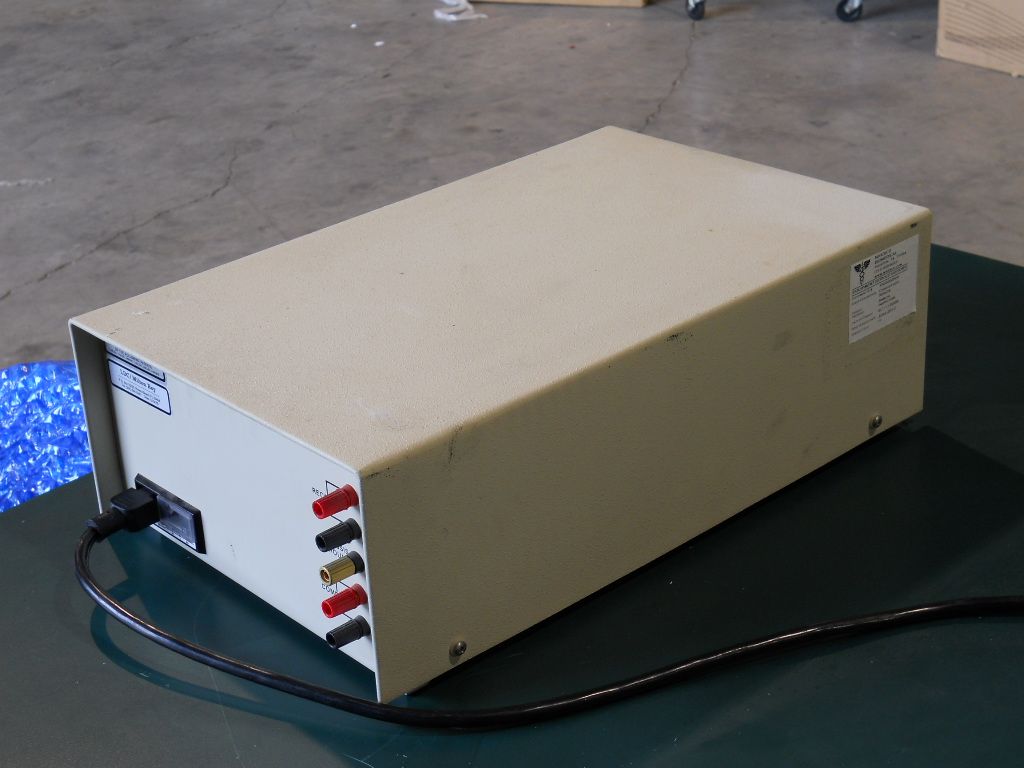 Please contact us for any questions or information!
Debby Mario
(530) 383-0671 (281) 300-6104
SHIPPING INFORMATION
ALL ITEMS SOLD AS-IS.
Labb Surplus recommends shipping LARGE ITEMS ( Over 120 Lbs. ) to a commercial location
with unloading capabilities to get the best possible rate. If this item must be
shipped to a residential address we can do so, however,
the freight company charges more for this do to the fact a lift gate truck is required.
When needing a quote for shipping please include the following.
Commercial or Residential address
Ebay item number
Zip code of where the item is to be shipped
Phone number
Shipping Instructions:
Shipping and handling included in shipping calculator when using Ebay's Shipping tool.
Due to the fragile nature of
scientific and laboratory items.
We use a professional packing service to insure the highest
quality packing available.
Do not try to negotiate shipping rate after the end of the auction as
emails requesting a change after the end of the auction will NOT be answered.
Shipping of items over 100 Lbs:
Labb Surplus will determine which items should be shipped freight.
Due to packages damaged by common carrier we will determine best form of shipping.
If you decide to use any form of shipping other than recomended by Labb Surplus
No refund will be available if item is received in damaged / non-working condition.
LOCAL PICKUP: If your item is for local pick up please have your item
picked up within 15 days of auction closing or your item will be relisted.
If more time is needed please contact us to make special arrangements.
Labb Surplus does not charge for local pick up.

If you decide to use your own shipper and require us to package your item,
a handling charge will be assessed on your item prior to pick up from your carrier.
Please contact us for handling quote.
Pallet Charge:
If you require your item palletized and you are providing your own shipping
a $ 50.00 Per Pallet charge will apply.
If you have your shipper pick up at our facility and they will provide packing and shipping
or they will palletize on your behalf,
there is NO Charge.
"The sale of this item may be subject to regulation by the U.S. Food and Drug Administration
and state and local regulatory agencies. If so, do not bid on this item unless you are an authorized purchaser.
If the item is subject to FDA regulation,
I will verify your status as an authorized purchaser of this item before shipping of the item."
Labb Surplus Inc., 647 Laugenour Woodland, Ca. 95776
DOA Guarantee limited to item powering up
does not include calibration, or other maintence type issues