Product Information
MEXICO AZTEC SUN GOD 925 STERLING SILVER PENDANT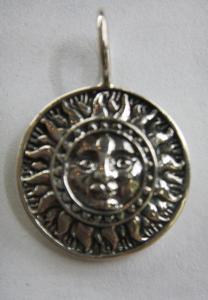 click on the image to enlarge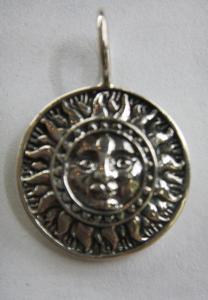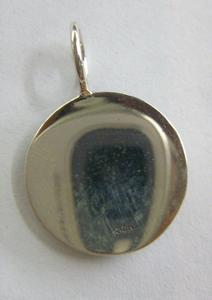 MATERIAL : .925 Sterling Silver
WEIGHT : 5 Grams
DIMENSIONS : 3/4" diameter
RING SIZE :
REMARKS :
PAYPAL ONLY !!
You may continue to bid on my auctions - I will hold your wins for combined shipping for up to 5 days (1st win through last win).
Please pay for all wins in one payment within 3 days of the last auction ending.
FREE Postage & Handling to ALL worldwide destinations.
Add just GBP 2.00 for each additional item for combined postage discount.
Items are sent within 72 hrs by International Registered Airmail with a tracking number.
At eSellerSolutions.com we create professional and attractive eBay item templates, ebay shop templates, ebay listing templates for eBay listings. ebay templates by esellersolutions.com, ebay shop templates by esellersolutions.com, eBay item templates by esellersolutions.com, ebay auction template by esellersolutions.com, ebay store promotion by esellersolutions.com