VERY RARE & OLD!
GUYATONE LG-140T VIDEOCASTER FULL ORIGINAL 1965.
GUYATONE LG-140T VIDEOCASTER FULL ORIGINAL 1965.
Body : SOLID MAHOGANY TWO PIECE .
Fingerboard : ROSEWOOD.
Neck : MAPLE ONE PIECE.
Neck width : 43mm at nut, 52mm at 12th fret.
Numbers of frets : 22.
Neck Joint : BOLT ON.
Remaining of Frets : about 80-90%.
Scale : 24.75inch.
Pick-Ups : GUYATONE ORIGINAL SINGLE COIL PU-1×2 PU-2×2.
Controls : 4PICKUPS 2CHANNEL CHANGE 6SLIDE SWITCH / 2Volume / 2Tone.
Weight : about Guitar/3.4Kg.
This is a USED GUITAR!!
This guitar has dents,scratches,paint-cracks & repair sign of paint-chip.
Please see all photos carefully to decide to Bid!!
BLUESY&CLEAN SURF TONE!!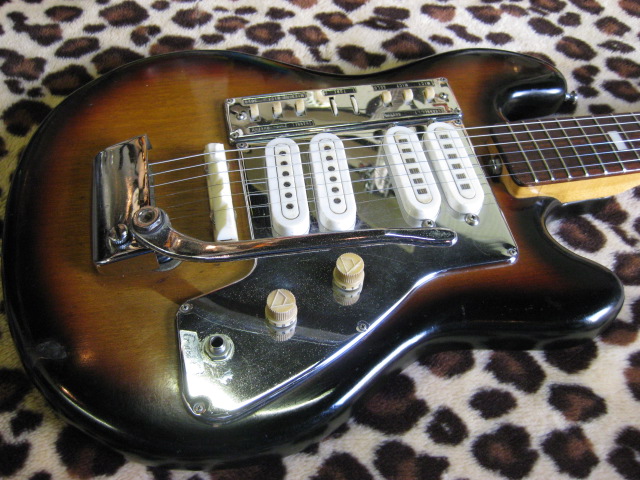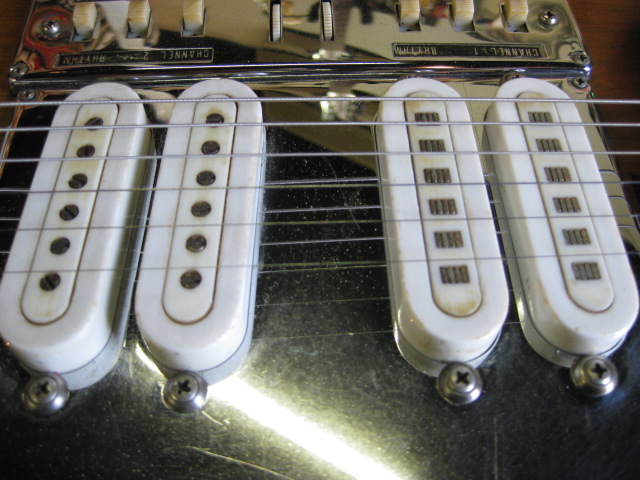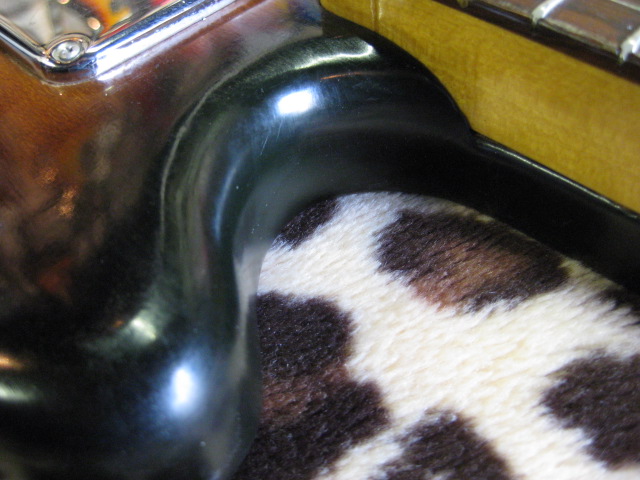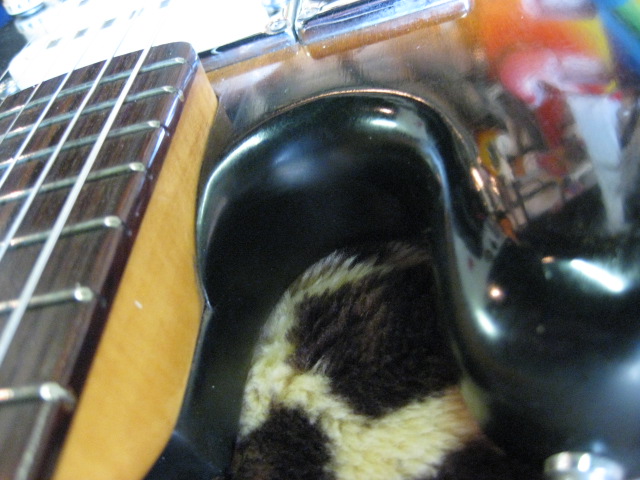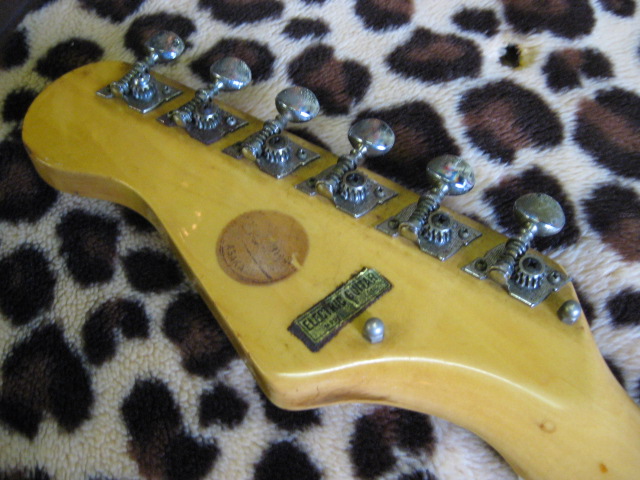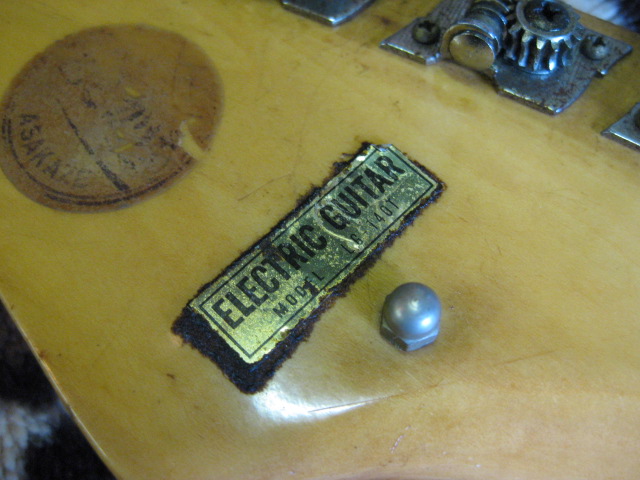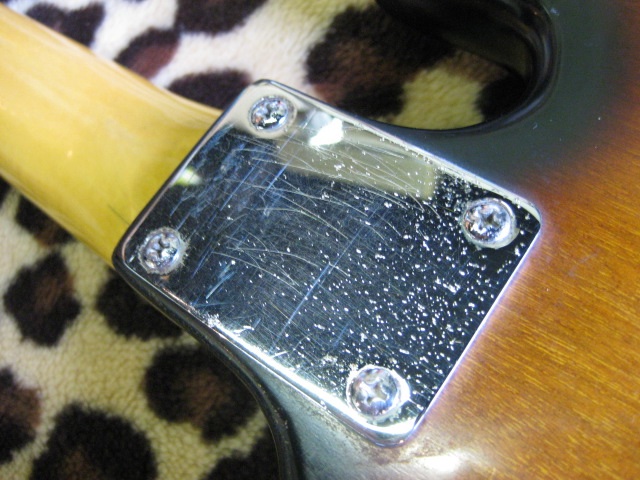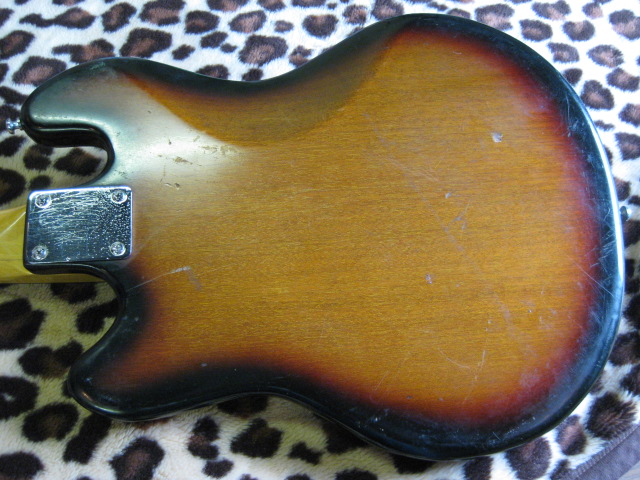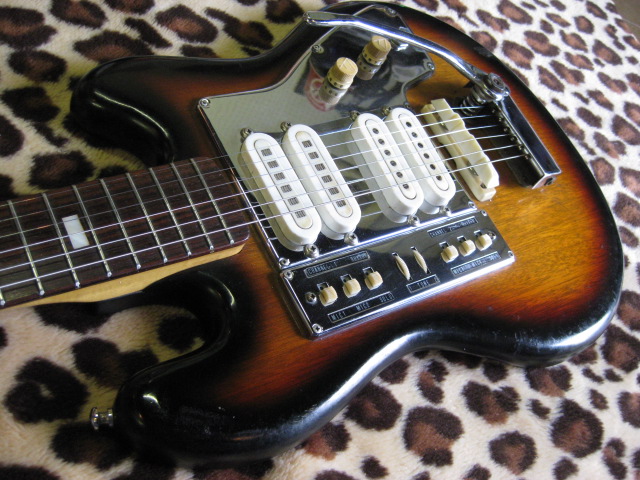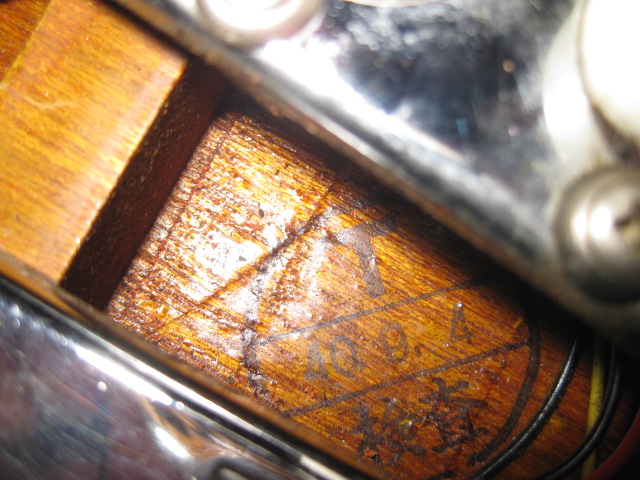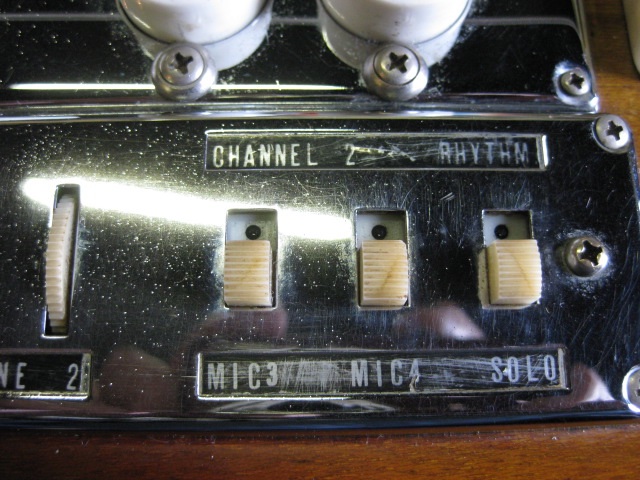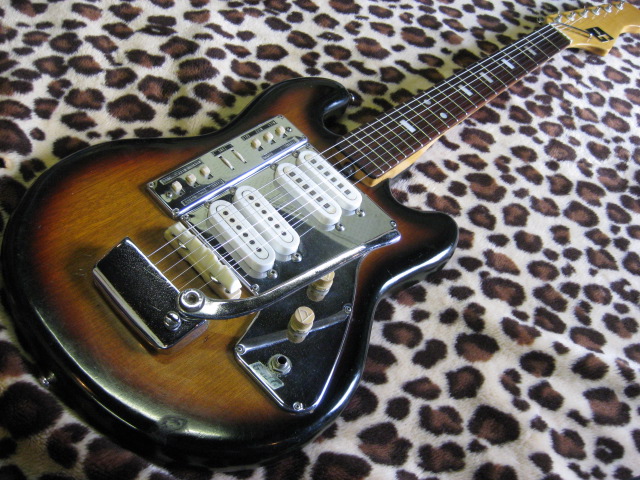 This Guitar comes with CARD BOARD BOX!!
Thanks for looking.
This guitar is listed from Japan.
Shipping by EMS
(Express Mailing Service by Postal service)
SHIPPING COST TO USA,CANADA,MEXICO & AUSTRALIA : $99
EUROPE : $125
Charge division according to weight : from 5.1kg to 5.5kg.
Transporting insurable
(Include Final price & Shipping cost)
Buyers are responsible for all applicable taxes, customs and duties associated with importing this guitar.
This is a USED GUITAR!!
I describe state of this guitar as much as possible.
but I cannot describe all states.
Please see all pictures and decide to bid!
and Please agree to "No Claim and No Return"
I do not receive the complaints after shipped except the transportation accident.
This guitar has been adjusted.
But,for the overseas shipment,The adjustment of the guitar falls into disorder.
Please adjust it again by the buyer.
Please e-mail me with any questions you may have before purchasing. Please note, the asking price is firm , all lower cash and trade offers will be ignored.
Thank you for your interest and good luck!!
*****************

Please note, this guitar is a used guitar and even though I have described it as detailed as I possibly can, I can not be responsible for details that are beyond the scope of what I can see or hear, having played the guitar. That said, please ask all questions before bidding if you are uncertain of any details you see or don't see. I will answer questions as thoroughly as possible but will not be responsible for details not inquired about.
**********