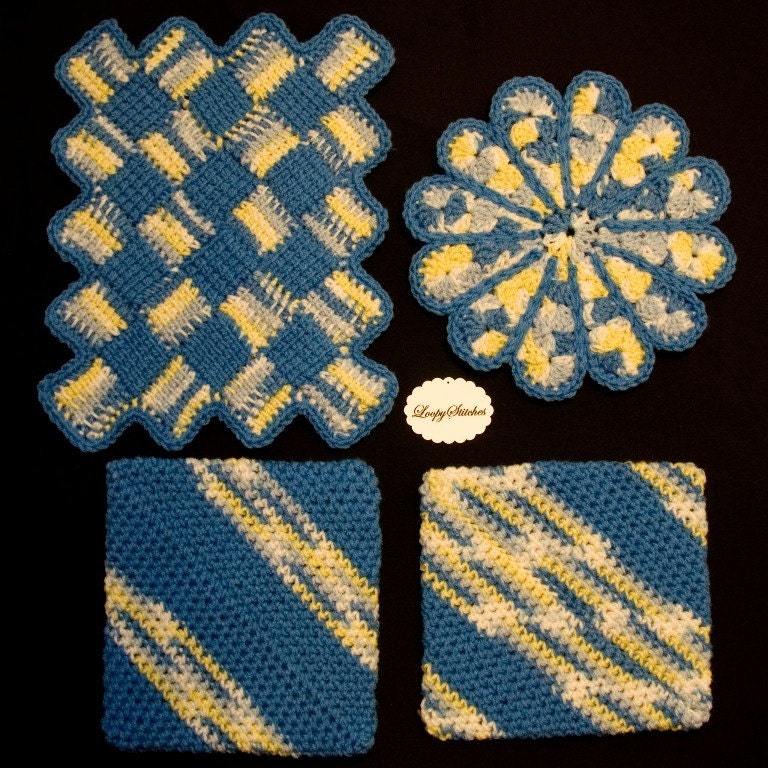 Hot Pads Set of 4
Hot Pads Set of 4
These hot pads are a perfect gift for any kitchen. They are double thickness. I used Red Heart yarn in Delfte Blue and French Country.

Measurements approximately 12"x 10", 10" diameter, and 7 1/2" squares.

Machine washable and dryable.

Created in a smoke-free enviroment.
$15.00
Find out more
Click here to Learn more...