BEFORE WE BEGIN..
WE NO LONGER SHIP INTERNATIONALLY
FREE Shipping to the 48 Continental United States.
Ready for the specs?
19" Flat Panel LCD Monitor is INCLUDED
Specifications

Model

HP Compaq DC 5000sff Series Business Class PC

Processor

Genuine Intel Pentium 4 HT - 2.8 GHz With HyperThreading - FAST and RESPONSIVE!

Memory

1 GB of High Speed Memory


UPGRADE YOUR MEMORY!

Hard Drive

80 GB - Plenty of room for your files and photos!

Software

* Windows XP PRO is freshly installed, and activated - Physical CD's are not included - COA Sticker is on the case. System is loaded and ready to use!

* AVG AntiVirus FREE Edition - Fully functional and works great (Don't let the "FREE" fool you)

* OpenOFFICE - Compatible with your Microsoft Office files

* VLC Media Player - This allows for DVD movies to be played on the DVD drive




There is no "Junkware" or "Trialware" to slow your computer down and take up space.

Optical and Disk Drive's

High Speed CDRW DVD Combo

* Reads CD's, CDRW's, and DVD's - Install VLC Media Player (On the desktop) for DVD Video Playback!

* Create CD's, and CDRW disks

* Watch Movies!

Audio

Onboard Stereo Sound Card

Video

Onboard Graphics Accelorator Card - Great for day to day games and graphics!

Internet Connectivity

High-Speed Ethernet for high speed broadband connections!





ADD WiFi TO YOUR ORDER!

Lots of USB Ports

Connect MP3 Players, iPods, Printers, ANYTHING USB!!!

Printer Port

For older style printers - Yes, your newer printers will work great too!

Headphone Jack

Play the audio output from your computer to your favorite headset or sound system!

Microphone Jack

Record voice memos, music, speech to text by hooking up a microphone!

Mouse

Mouse INCLUDED (Keyboard and Mouse Manufacturer MAY VARY)

Keyboard

Keyboard INCLUDED (Keyboard and Mouse Manufacturer MAY VARY)

Mini Tower / Desktop Size

Lots of room for future upgrades while still saving a lot of space!

Warranty

60 Day Warranty on all hardware included.

30 Day Money Back GUARANTEE! - If you're NOT satisfied in every way - We'll pay return shipping and make it right!

Support

Email support is just a click away. You WILL be helped promptly and courtiously.

Multi-Point System Check

Our systems are restored, and refurbished to meet or exceed factory specs by trained technicians before they are listed, and again before it leaves our facility.

2 Year Warranty Availible!

Protect your investment for up to 2 years through www.squaretrade.com

FREE Insured Shipping!

Shipping is FREE and INSURED for your protection!
EXCELLENT CONDITION!!
((May have some minor scuffs/scratches on the side panel. Nothing major, (I'm just picky)
The photo doesn't show this.
(We make sure these are very clean before going out)
*****
NO reserve!
***
IF PAYING BY CREDIT OR DEBIT YOU MUST CALL US
314-338-4402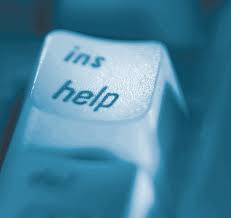 TERMS AND CONDITIONS OF THIS AUCTION
By bidding, you are entering a legally binding contract. By bidding, you are agreeing to these terms and conditions.
SHIPPING:
Shipping and handling insurance is always included. We try to ship within 24 hours, but we ask for up to 3 business days to get it out.
We do not ship on weekends or holidays.
If you insist on a PO BOX then your item will ship using USPS Parcel Post - This can take 1 to 10 business days to arrive.
We no longer ship computers internationally.
We always do our best to ensure safe packing. - CONTACT US IMMEDIATELY IF THERE IS ANY DAMAGE OR SIGNS OF DAMAGE!
We do not ship to "Nigeria" or anywhere else that does not qualify for paypal buyer/seller protection
We ship using FedEx and USPS

SUPPORT AND WARRANTY:

PAYMENT:

By bidding, you are legally obligated to pay.
Prompt payment via PayPal is greatly appreciated!
If you wish to pay with a credit card, you MUST call us directly at 314-338-4402

FEEDBACK

· We work EXTREMELY hard to maintain our reputation on eBay as a top seller. Feedback is incredibly important to the eBay community, and to our business.

· We want to EARN your positive feedback. If you have a problem with ANYTHING at ALL. PLEASE CONTACT US! We will work with you, and make it right! There is no reason anybody should ever feel the need to leave negative feedback.

· Once positive feedback is left, eBay will automatically leave positive feedback for you. Due to the volume of systems we sell, we want to make sure we don't miss anyone, and that you are very happy with your purchase.

· Threats of Negative Feedback and any type of Negative Feedback extortion will be reported to eBay immediately.

· Negative Feedback left without allowing us to take care of your concerns within reason, will null and void any warranties and support , as well as possible black-listing on future auctions.

ABOUT US:

We will never try to sell you a system that we wouldn't use ourselves.
We will always to our best to maintain our incredibly high customer satisfaction rating.
We will always go out of our way to make sure you're taken care of.
Our systems must pass a second QA check before they leave the door.
We work VERY hard to maintain our feedbackand reputation as a leading IT Equipment supplier on eBay. It is very important to us, and it's something we are proud of. If you have ANY concerns, or problems, please never hesitate to contact us. You will always come out ahead.
This is a real business with real employees that depend on satisfied customers. Let us know if there is any reason you feel you didn't receive 5 star service. We will make it right.
PROTECT YOUR INVESTMENT! NO WORRIES!
www.squaretrade.com
Thank you for your business. It is GREATLY appreciated.
SareTrade © squaretrade warranty v2.0
---
On Sep-19-11 at 10:17:14 PDT, seller added the following information:
Sellers: Get your own map today. Click here now. Simple.
Posted with eBay Mobile