Franklin Mint Armour Collection
N Africa Castel Gisela
Diecast Airplane
1/48 Scale
# G11E402
This is a discontinued item - Get it while you can!
The Airplane you see in the picture is our display model in our hobby shop.
You will receive your Diecast Airplane in the original UNOPENED Franklin Mint Box.

Payment due within 4 days.

Customer service: Telephone....... 610-751-5325



Please request a total prior to paying on all combined orders.

Payment must be made within 4 days.
We appreciate the Trust you put in our continued
Service to the Modeling Industry!!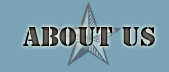 GMS Customs is a New Model Kit Dealer for: Revell/Monogram AMT/ERTL, MPC, Polar Lights Lindberg Moebius Model King
Thank You for Choosing GMS Customs!!
Customer Service 610-751-5325.

Customer Service:

Telephone...610-751-5325
Brick and Mortar Retail Store:
GMS Customs
500 E Penn Avenue
Wernersville, PA 19565