Quantity

21 sold / More than 10 available

Condition

NEW

Shipping

$4.97

Handling

Ships within 1 business day

Ships to

US, CA

Returns

Returns Accepted, 14 Days Money Back

Guarantee

Seller

100% positive feedback trzurechest (3,701)

ABOVE IS ACTUAL PICTURE OF LINE. YOU WILL BE HAPPY!

THIS IS THE LINE FROM THE STARTING TANK TO THE MAIN TANK SEDIMENT BOWL.


PART NUMBER 58367DAX. NICE STEEL LINE WITH NUTS.


THIS SHOULD FIT SOME M MODELS AS WELL. I'M NOT SURE.


SHOWS THE SERIAL NUMBERS BELOW BUT SHOULD FIT ANY H WITH DISTILLATE OPTION.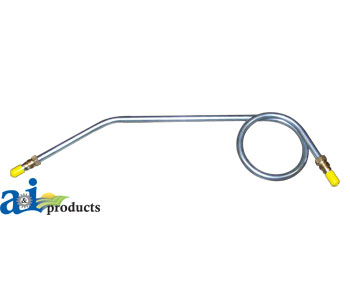 Case-IH TRACTOR: H (SN 50866->)


Case-IH TRACTOR: HV (SN 50866->)