Epiag Aich 32 Piece Rare Antique Fine China 1923-1939
$1,132.00 Buy It Now <1m
Go See More Details ▸

Shipping

$39.21

Handling

Ships within 3 business days

Ships to

Worldwide

Returns

Covered by the Money Back Guarantee

Guarantee

Seller

100% positive feedback slavrlav (538)
SCROLL DOWN FOR IMAGES & INFO
The backstamp on the bottom reads "Epiag Aich Made in Czechoslovakia."
T
his company backstamp was printed between 1923 to 1939,
so my china was made between those dates.
"
Aich" sets of Epiag china are very rare!
MINT CONDITION!
ENTIRE CHINA SET
See images of each china piece individually at the top left of page in eBay's photo album.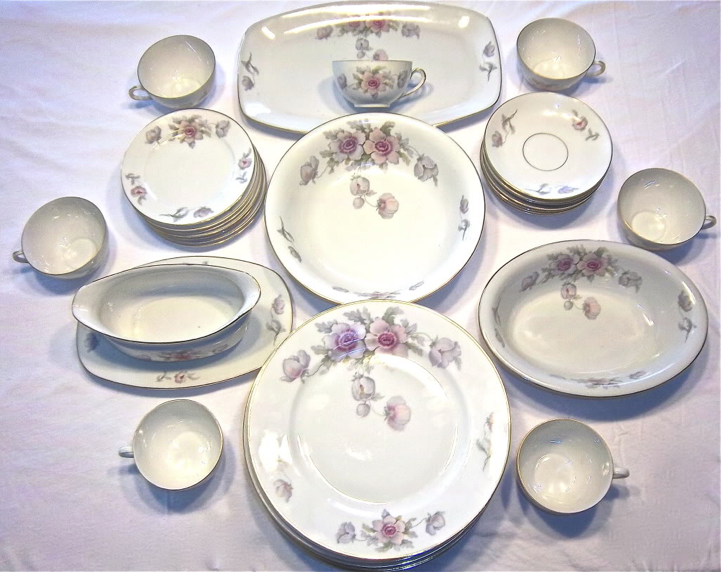 *The china set includes 32 Pieces:
-
Gravy Boat With Attached Underplate
-Oval Vegetable Bowl
-Circle Salad Bowl
-Oval Serving Platter
-7 Dinner Plates
-7 Bread Plates
-Tea Cup and Saucer sets (14 pieces)
COMPANY BACKSTAMP
FREE GIFT WITH PURCHASE
I will also ship to you an 8th mint condition saucer cup and an 8th dinner
plate with a tiny chip for FREE.
These are odd ends of the set.
They are not included in the 32 piece set.
They are a FREE gift with purchase.
*100% Satisfaction
Guaranteed
with my items.
© 2008-2015 PicClick LLC.