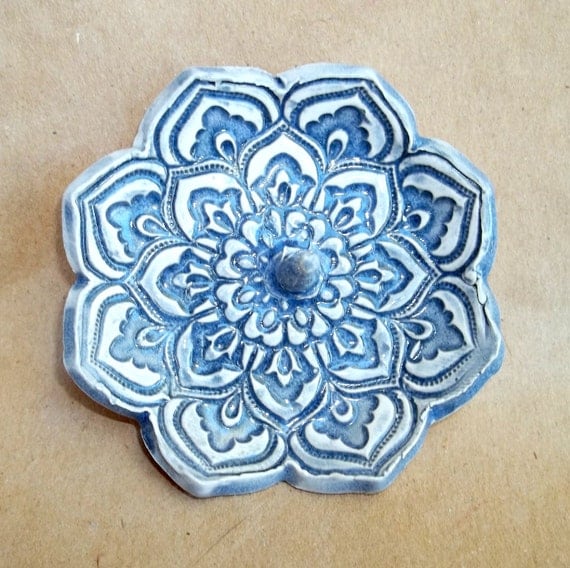 Denim Blue Lotus Ring Holder Bowl
Denim Blue Lotus Ring Holder Bowl
This little ring holder bowl is made to hold your rings safe! The bowl is large enough to hold earrings as well!

A delicate lace is impressed into the clay while it's wet.

This piece was fired, hand glazed, then wiped down so each detail shows crystal clearly, and finally glazed in a clear glaze. It is then re-fired. Antique lace and handmade stamps were used to make recessed impressions while the clay was still wet. Highly detailed.

Hand wash please.
3 1/4"
$0.00
Find out more
Click here to Learn more...