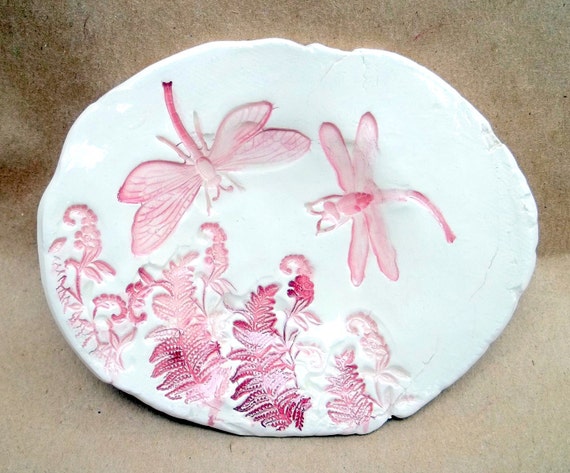 Ceramic Pink Dragonfly Ring Bowl
Ceramic Pink Dragonfly Ring Bowl
To see more of my work http://dgordon.etsy.com
This piece was fired and then hand glazed, then wiped down so each detail shows crystal clearly, and finally glazed in a clear glaze. It is then re-fired. Antique lace and handmade stamps were used to make recessed impressions while the clay was still wet. Highly detailed.
Food safe
Hand Wash

5" by 4"
$0.00
Find out more
Click here to Learn more...