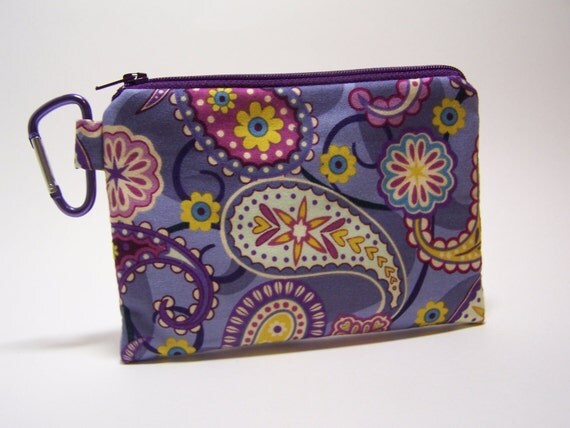 Carabiner Coin Pouch Purple Paisley
Carabiner Coin Pouch Purple Paisley
Carabiner coin purse bold purple paisley with gold and plum accents. Stylish way to keep items close at hand. Coin purse can be clipped on tote or purse or used inside a bag to keep organized.

Dimensions:
6 inches wide
4.5 inches tall
Fully lined and interlined with polyester fleece to keep contents safe, zipper closure.

Case is padded for protection of contents inside.

Ships via USPS First Class Mail.
$0.00
Find out more
Click here to Learn more...