Here is your chance to purchase a Annual Timeshare Membership (expires in 2025) at a fraction of the developer price! One Bedroom Executive Suite with Two Bathrooms (Two Floors; Sleeps 6), Floating RED Weeks 1-50 (allows you to reserve any one of the aforementioned weeks on a reservation basis excluding major holidays; Sat. or Mon. - Check-in) at the Hacienda Del Mar, an RCI GOLD CROWN Resort, located in Cabo San Lucas, Mexico. All fees are current with mortgage paid in full, you will receive clear title guaranteed or issued a full price refund! Usage is Annual and starts this year in 2012. **A guest reservation can be made for the winning bidder at auction's end. Maintenance fees are billed annually in the amount of $893. The 2011 maintenance fees have been paid in full. The new owner will be responsible for the 2012 maintenance fees at auction's end in order to ensure a smooth transfer process. Similar weeks sell for more than $15,000 when purchased from the developer. Purchase this exact ownership NOW at a fraction of the original price! This item is a NO Reserve auction and will be sold to the highest bidder.
If you have additional questions about this auction, please call me at 407-233-1667.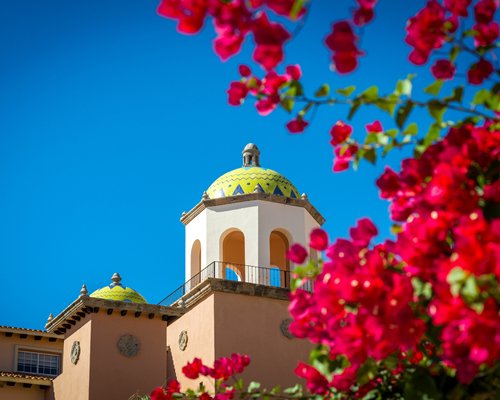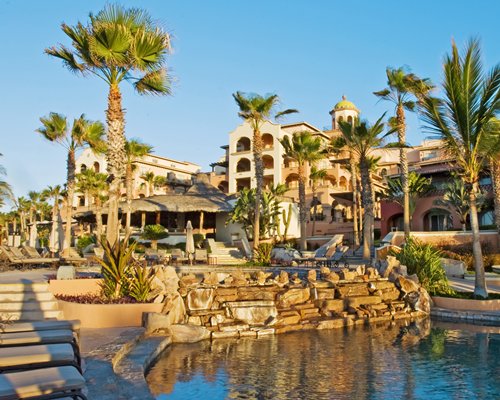 This magnificent resort is located in the mystical desert landscape of the Baja Peninsula. Surrounding the resort are golf courses that will challenge any handicap, or you can explore the peninsula, known for its beauty and endless photographic opportunities.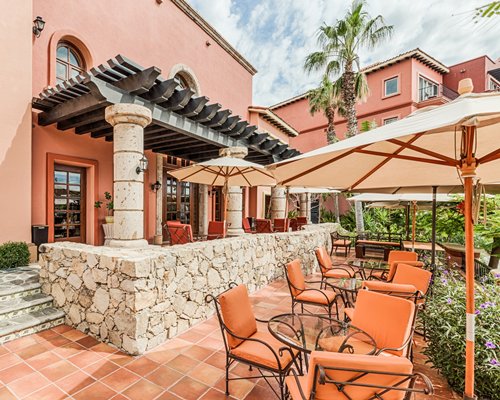 Amidst 28 acres of quiet gardens and along a private beach lies the Hacienda del Mar Resort & Spa. The old-world hacienda architecture of our deluxe guest rooms, fountains, cafés, and shops evoke the rich history of the Baja region. Retreat to our 270 guest rooms and suites where you'll find an authentic upscale Mexican décor, the Sheraton Sweet Sleeper(SM) Bed, a private terrace, and a whirlpool tub. Gather everyone together and share a delicious meal or casual drink in our four restaurants and five bars.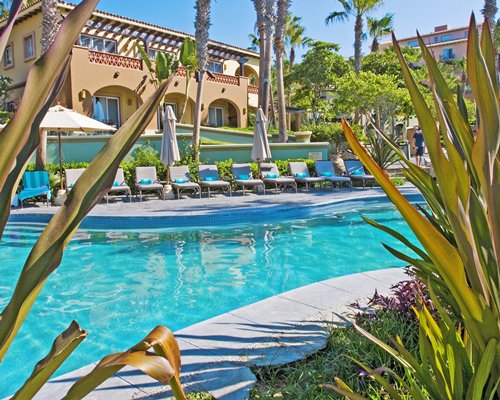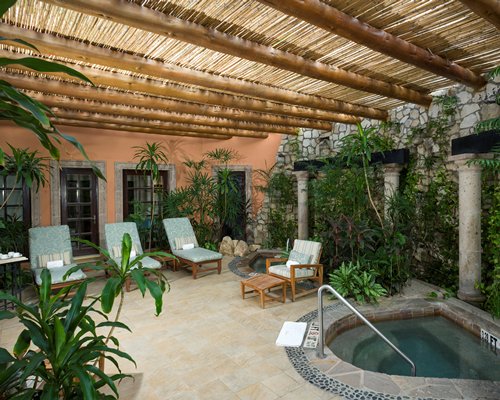 Find total relaxation in the Cactus Spa, featuring classic Swedish massages, signature Cactus facials, sauna and steam rooms, and a state-of-the-art fitness center. Or cool off with a swim in one of our three swimming pools and float over to Delfines swim-up bar to order your favorite drink.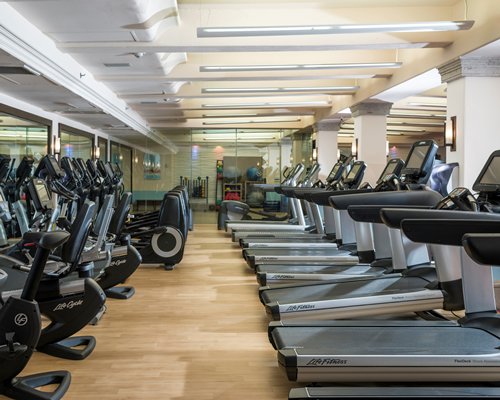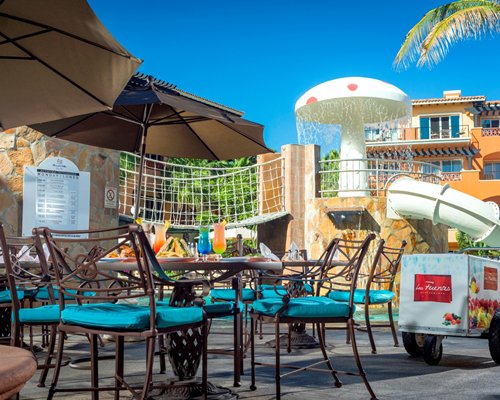 Surrounding the resort, the Ocean Course by Jack Nicklaus at Cabo del Sol, currently rated 68th in the world by Golf Magazine, provides beautifully landscaped views. Named to Condé Nast Traveler's 2004 and 2005, and 2006 Gold List and their list of "Top 100 Golf Resorts" in 2006, Hacienda del Mar Resort & Spa is a resort you'll always remember.
Hacienda del Mar Resort and Spa is conveniently located six miles from Cabo San Lucas. A wide variety of daytime activities are available such as sports fishing, horseback riding, sunset cruises, and water sports. With its wide range of restaurants, bars, and nightclubs, Cabo San Lucas comes alive at night, sure to keep you enjoying the evening into the wee hours.
For a quieter evening, the small town of San Jose del Cabo, which is 14 miles away, offers a variety of dining options and small shops. This traditional town is everything you might imagine, complete with fountains, a plaza, and church.
Featuring an authentic upscale Mexican décor, each of our 270 guest rooms and suites offer the Sheraton Sweet Sleeper(SM) Bed, a private terrace, and a whirlpool tub. Our deluxe garden and golf view rooms provide views of the lush green gardens and the Cabo del Sol Desert course surrounding the hotel. Ocean view and ocean front rooms will delight you with their sweeping views of the Sea of Cortez.
Our 31 suites feature living rooms with a sofa bed, kitchen, and dining area for four to six people. Complete with lounge chairs, the oversized private terraces offer commanding views of the Sea of Cortez. Suites range from Luxury, boasting one bedroom and two bathrooms, to Virreyes - perfect for family reunions or groups of friends with its three or four bedrooms and bathrooms and CD player.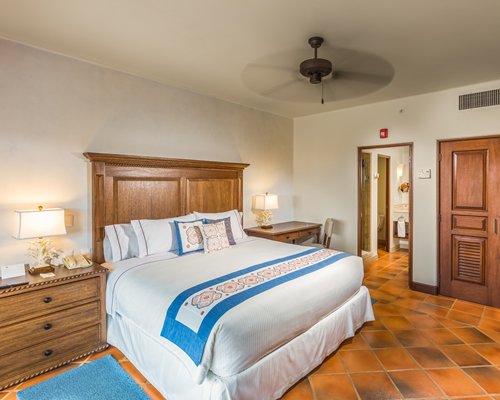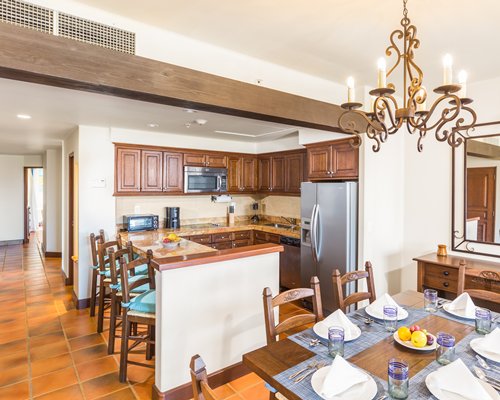 Those who prefer to just lounge by the pool will love our three swimming pools, each distinct in design. The main infinity pool appears to merge into the Sea of Cortez and neighbors the children's swimming pool. Complete with romantic bridges and a whirlpool hidden by lush foliage, the De Cortez pool, alongside the De Cortez restaurant, offers a charming atmosphere. Finally, the Delfines swimming pool overlooks the Cabo del Sol Golf Course and features an elevated whirlpool tub as well as the Delfines swim-up bar.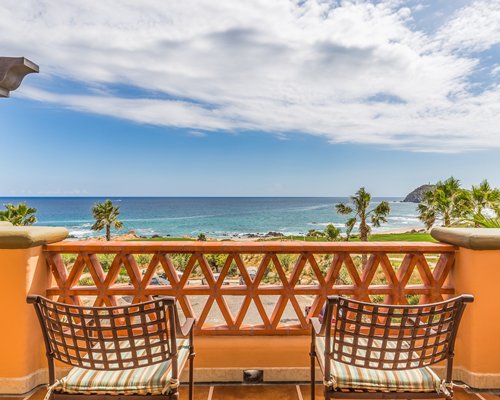 Resort guests can enjoy preferred tee times and rates at two nearby golf courses. The 18-hole Desert Course surrounds the resort. And the neighboring Cabo del Sol Golf Course features the spectacular 18-hole Ocean Course, a Jack Nicklaus design, which was voted one of the top 100 golf courses worldwide by Golf Magazine.

About Closing and Payment: Upon auction's end, you will receive an email with a link to the Title Company's check out process. You will be asked to provide pertinent information to allow Timeshare Closing Services, Inc to open escrow and begin the closing process for your timeshare purchase. Upon submittal of the requested information and payment, you will receive a copy of the contract that outlines all the terms and conditions as described above. Please print and save a copy for your records. For your convenience, Timeshare Closing Services, Inc. accepts Visa, MasterCard, American Express, Discover, PayPal and bank drafts for escrow payment. Closing and escrow to be handled with Timeshare Closing Services, Inc. a licensed, bonded, and fully insured Escrow & Title company of Orlando, FL. Funds will be held in escrow until title has been transferred, offering you the buyer 100% protection of title and your funds. Full payment is due within five business days of auction's end unless an exception is made with me. We GUARANTEE clear and marketable title to every property we sell. We go to great lengths to provide accurate descriptions of every property we offer for sale. In addition, prior to sale, each of our properties is reviewed by a licensed title company to ensure we are transferring clear and marketable title to that property. As a result, we GUARANTEE that we will deliver to you clear and marketable title to the property you purchased. If for any reason you are not 100% completely satisfied with your purchase due to a representation error or encumbrance on the title, you may return the real property in exchange for a full purchase price refund. Please note that the transfer process and timeframe varies for each resort. If you would like more information on the resort please contact me via email or via phone @ 407-233-1667. Please contact Timeshare Closing Services, Inc. with questions about closing at 407-370-2373. Please contact Timeshare Closing Services, Inc. with questions about closing at 407-370-2373. Resort may require payment of 2012 maintenance fees and taxes prior to completing transfer of timeshare property. Buyer agrees that he/she/they will immediately provide the resort and/or closing/escrow company with written credit card authorization for the payment of 2012 maintenance fees and taxes required by resort and shall indemnify the seller and closing agent from any damages resulting from Buyer's delay or refusal to pay these maintenance fees and taxes. Closing costs are only $399 (PAID BY SELLER!!), which include Escrow, document preparation, and resort notification of transfer of ownership. The resort also charges a $200 transfer fee.
Total Monies Due = Final Bid Price + $893 (2012 Maintenance Fees) + $200 (Resort Transfer Fee)
If you have additional questions about this auction, please call me at 407-233-1667.
Accepted Means of Payment
The Escrow Company accepts PayPal, VISA, MasterCard, American Express, Discover

Please check out our other items by visiting our eBay

for daily updated inventory and be sure to add us to your favorites list!
SquareTrade © AP6.0
Looking to sell your timeshare?
If you are interested in transferring your timeshare, please send us an email via ebay and we will contact you with the details of available services.
Brokerage Services provided by Strategis Realty LLC, a licensed Real Estate Brokerage, FL license # CQ1031801