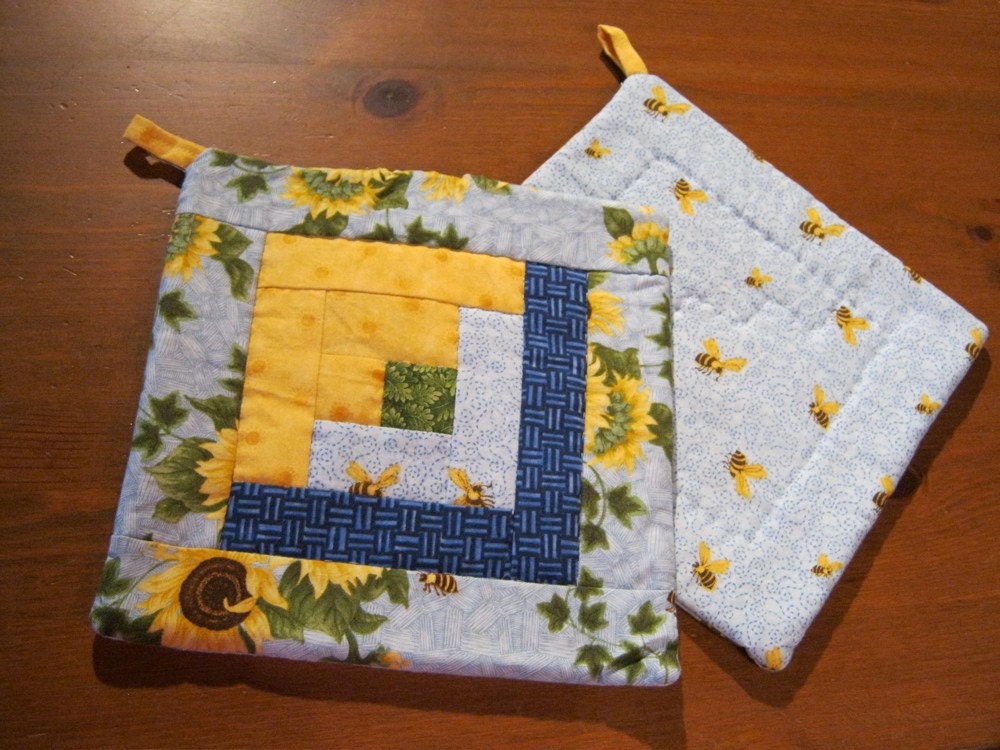 Bumble Bee Pot Holder Set of 2
Bumble Bee Pot Holder Set of 2
These pot holders measure 8 inches square. Made of 100% cotton with a heat resistant batting and a loop tab for hanging. The photo shows front and back view.

These pot holders are functional enough for everyday use in the oven or stovetop but will also look great protecting your table from hot serving plates. A wonderful idea for a hostess gift!

Thank you for visiting my shop!
$12.00
Find out more
Click here to Learn more...