Our eBay store: p_not_p ---- Performance, not Promise!
About the item:
Condition: New
Origin: Made in China
Quantity: one piece
Application: Hunting Knife
Type: Fixed Blade Knife
Brand Name: Buck
Blade Material: Stainless Steel
Length Overall: 8"
Length of Blade: 4"
Thickness of Blade: 0.32cm
Width of Blade:4cm
Hardness: 440C High Carbon Alloy RC-57
Handle Material: Wood
Net Weight: 200g(with sheath)
Material of sheath: Wear-resistant Nylon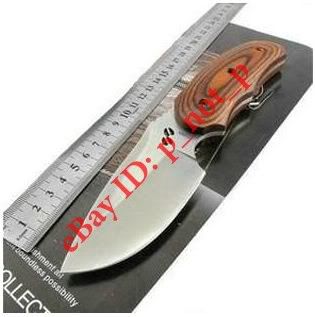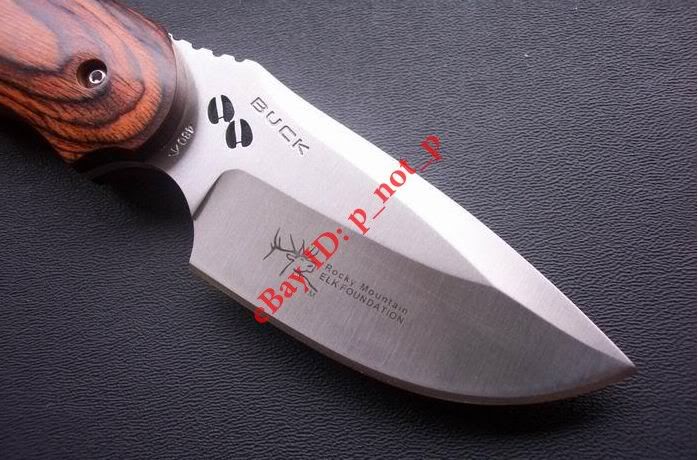 About the shipping:
*This item will be shipped from China.
*This Item will be shipped by China Post Air Mail (20-30 business days)
*You can upgrade the shipping to China EMS or Fedex or DHL, please contact me first.
*We will send out your item(s) within 3 business days after receiving your payment.
*If you buy more than one goods, we will combine shipping (All goods packed in a package). Based on the actual weight of the parcel will be charged postage.
Ë~Ë~Ë~Ë~Ë~Ë~Ë~Ë~Ë~Ë~Ë~Ë~Ë~Ë~Ë~Ë~Ë~Ë~Ë~Ë~Ë~Ë~Ë~Ë~Ë~Ë
About the payment:
* We only accept Paypal.
* We will ship to the address which you Paypal account shows.
* Payment is expected within 7 days of auction close. After 7 days unpaid items are automatically relisted.
Ë~Ë~Ë~Ë~Ë~Ë~Ë~Ë~Ë~Ë~Ë~Ë~Ë~Ë~Ë~Ë~Ë~Ë~Ë~Ë~Ë~Ë~Ë~Ë~Ë~Ë
About the contact:
If you have any question, please contact us with following ways, we will answer your questions as soon as possible.
* Skyp: emma_yqx
* Ebay ID: p_not_p
Ë~Ë~Ë~Ë~Ë~Ë~Ë~Ë~Ë~Ë~Ë~Ë~Ë~Ë~Ë~Ë~Ë~Ë~Ë~Ë~Ë~Ë~Ë~Ë~Ë~Ë