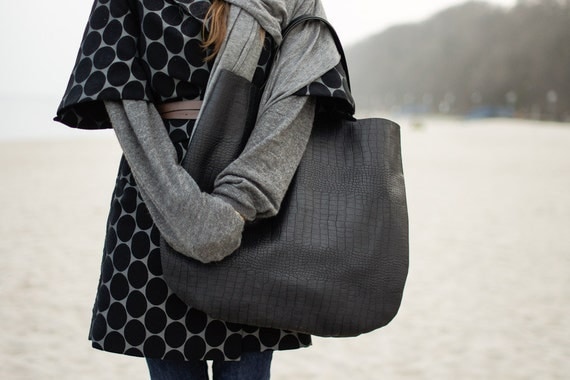 Black Oversized Leather Hobo Bag
Black Oversized Leather Hobo Bag
Black oversized leather shoulder hobo bag. Black Croc like leather.
Hand made in my little studio.

Simple all day large bag .



Aprox. Measurements:

W 52 cm x H 46 cm.(20,47 in 18,11 in )


100%natural leather
100% handmade

Made to order, shipping in 3,5 days after order.
$0.00
Find out more
Click here to Learn more...