THIS GREAT PIN HAS FREE SHIPPING IN THE CONTIGUOUS UNITED STATES!

...AND IS IN STOCK & READY TO SHIP, BY OUR CRACK SHIPPING CREW!
EXPERIENCE, QUALITY, AND SERVICE SINCE 1986
FROM A VETERAN OWNED COMPANY!!!!!! !!!!!!
Items are added daily, so bookmark this page & return often, for you will never know what we`ll have for sale from our stock of 14,000 items E174 !!!!!!
US AIR FORCE F-4 PHANTOM COLLECTOR PIN!
THIS PIN IS MY DESIGN...NOT LIKE THE OTHER KNOCKOFFS THAT ARE HALF THE SIZE!
THIS COLLECTOR PIN MEASURES 1 1/4 INCH AND FEATURES A BUTTERFLY SINGLE POST BACKING!
Welcome to our Ebay auction! Our goal is to give you a fun, safe, and effortless auction....please contact if there is anything we can do to help you!
BE SURE TO ASK FOR OUR REUNION OR UNIT SPECIAL EBAY AUCTION...WE CAN MAKE YOUR PIN, PATCH, MONEY CLIP, TIE BAR, DOG TAG, OR COIN AT HUGE SAVINGS!

THIS IS NOT A CHEAP CARNIVAL/MID-WAY IRON FOREIGN MADE KNOCK OFF PIN THAT SOME OTHERS SELL FOR LESS ON EBAY..THIS PIN IS MADE HERE IN THE USA....REMEMBER YOU GET WHAT YOU PAY FOR!
This is an excellent gift for YOU or the love one on your list, to honor a special day or for any other gift giving occasion.
This collector pin is the most desirable of all Pins & is considered the "crème de la crème" of aviation pins as born out by the exceptional detail!
The outstanding quality and detail in this pin will amaze you....pins are the perfect gifts for the special people in your life, which will last a life time!
A GREAT PIN FOR YOUR COLLECTION OR TO GO ALONG WITH MEMORIES OF TIME SPENT IN THE SERVICE.
"Land of the free ... because of the brave!"
"What the world needs today is a definite, spiritual mobilization of the nations who believe in God against the tide of Red agnosticism. It needs a moral mobilization against the hideous ideas of the police state and human slavery. And in rejecting an atheistic other world, I am confident that the Almighty God will be with us."
Herbert Hoover President United States of America
Semper Fi Mac brings the internet's most extensive selection of Military and Aviation Collector Items to eBay. We have been supplying Military Units with quality patches, pins, hats, & coins since 1986 & we can set up a special ebay auction for your custom items too!

Now, for the first time, you can enjoy that same quality merchandise that we sell to our museum, wholesale & military customers! Pay Pal and VISA/MCARD accepted.
Our specialty is authentic collector items supplied from the same patterns as the original units. Be sure to check out our other auctions and ebay store.
GIVE US A CALL NOW AND LETS TALK ABOUT US MAKING YOUR CUSTOM PATCHES, PINS, HATS, & COINS FOR YOU OR YOUR UNIT OR REUNION!!
This pin is worn & displayed proudly!
Giving a pin, with a unit's or individual's insignia is a great tradition intended to readily identify past and present. This is an impact award for immediate excellence. It does not have to go through a bureaucracy. Giving it to others is a sign of mutual respect...and shows pride in the individual and the Unit!
BUY THIS GREAT COLLECTOR PIN NOW and People will wonder where you ever found this great item! You'll receive lots of compliments....don't miss out, buy this great collector pin right now!
AN UNFORGETTABLE PIN.... AT AN UNFORGETTABLE PRICE!
THIS IS A VERY HIGH QUALITY COLLECTOR PIN!
WE CARRY THE LARGEST INVENTORY OF AVIATION PINS & PATCHES IN THE USA!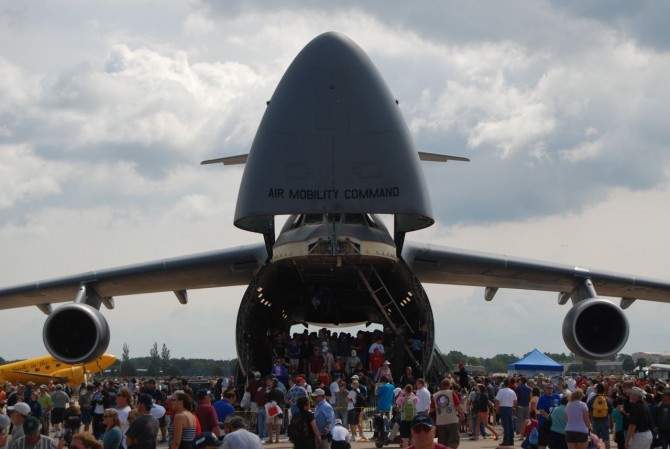 This is the BEST pin made period! Check out the complete tight pattern, detail trim, trend setting style of this pin, unlike other pins, made from inferior materials for a cheaper price,....you will receive a great quality product, from us...after all... you get what you pay for here!
We sell more of these pins to the Military, Veterans, and Collectors than anyone....no cheap brass or seconds here!
Remember "The bitterness of poor quality lingers long after the sweetness of low price is forgotten...do not accept poor quality for cheap pricing!"BACK.
The quality of the pin is top notch. Why buy smaller, less detailed pins elsewhere on ebay, this is the best one as you can judge for yourself. Own this hard to find collectible now
THIS PIN IS A MUST FOR ANY COLLECTOR AND WILL BECOME AN INSTANT JEWEL IN YOUR COLLECTION!
This great pin can be pinned onto a jacket, shirt or blouse, or hat, or use it in a shadow box or display it as part of a military memorabilia collection.
THIS PIN IS A GREAT SOURCE OF INDIVIDUAL AND PRIDE IN AVIATION!
If you do not see a pin you want...we should be able to obtain one from one of our many sources. We have access to thousands of molds or we can custom make a pin...we just need a picture or time period to do some research and we can set up a special ebay auction, so you can get that special pin!

EITHER BY BOAT, HELICOPTER, OR WHATEVER MEANS POSSIBLE...OUR CRACK SHIPPING DEPARTMENT WILL RUSH YOUR COLLECTOR PIN RIGHT OUT, BY THE MOST RELIABLE CARRIER, USING THE FASTEST SHIPPING AVAILABLE!
We Ship Our Pins The Same Working Day After Your Payment Is Received

Typical US Postal scheduled pick up is at 5 PM & UPS is 5:30!

Pins Are Carefully Packed And Shipped, In a bubble padded protected mailer not in a flat envelope!

Shipping by this method is a little more expensive for us, but we find that this is the best way, for your item to arrive without any damage and in perfect condition, as you see it here on Ebay!

A COMMENT FROM ONE OF OUR GREAT CUSTOMERS!

Rec'd the hat today...it's the best. The bonus sticker was a real nice
touch. I really like that you boxed the hat for shipping; I have rec'd
flattened ones from others...I've learned my lesson and I'll be back to shop
with you again. I have left you positive feed back and would appreciate
the same.

Semper Fi!

Carl Nelson
CPL - USMC 1983 - 1986
Wpns Co. 2/9 81's Platoon


ALL OF OUR PINS ARE SHIPPED, USING US POSTAL 1ST CLASS MAIL, FOR YOUR CONVENIENCE AND PROTECTION!

EMail Us to save $$$$$$ ON Shipping on Multiple Items, as we can set up a special ebay auction!

Need This Item In A Hurry ? All pins are shipped by US Postal 1st Class Postal Service, FASTER SERVICE IS AVAILABLE FOR AN EXTRA FEE

HUNDRED

S

OF OUR ITEMS ARE AVAILABLE RIGHT NOW AT LOW BUY IT NOW PRICES IN OUR EBAY STORE!

IN ADDITION WE ALSO MAKE CUSTOM PINS, PATCHES, AND COINS! EMAIL OR CALL US 949 454-9409 AND WE CAN MAKE A SPECIAL EBAY AUCTION!

FIVE OUT OF FOUR BUY THEIR ITEMS FROM US! WE ARE CONSTANTLY TOLD WE HAVE THE BEST SITE ON THE NET!
CHECK US OUT AND OUR OTHER AUCTIONS TOO!
PLEASE EMAIL ME WITH ANY QUESTIONS.
GOD BLESS YOU AND I LOOK FORWARD TO YOUR ORDER! SEMPER FI (Marine motto ALWAYS faithful!)
GOD, COUNTRY, CORPS! SEMPER FI! AND YES WE ARE STILL ONE NATION UNDER GOD!

We also value two things that have become endangered, top quality merchandise and old fashioned service! We respect your time by making every effort to fill your orders accurately and as promptly as possible. Your business is our livelihood!




I ALWAYS, ALWAYS ANSWER EMAILS. IF YOU DO NOT RECEIVE, AN EMAIL REPLY BACK THAT DAY, PLEASE CALL ME FOR ANY PROBLEMS AT 949 454-9409. If you don't hear from me within two business days please check to see that your e-mail address, as registered on e-bay is still valid, and send me an e-mail with your phone number so that I can contact you. Sometimes computer protection programs will reject emails and sent them back to me rejected or to the spam folder!


YOUR SATISFACTION IS OUR NUMBER 1 GOAL!

This is me twenty-five years ago...."No I was not a hero...but I served in a Platoon full of them! "

Units....MWCS-38 3d Maw/ 3/9 Marines / MCRD San Diego (Boot Camp)/ Edson Range Camp Pendleton/ SOMS MCAS El Toro!)

United States Marine Corps Honorable Discharge






We would like to take this opportunity to thank you for your interest in our products and services.
Next time you go out, show off this attractive Pin and notice how much attention is generated.
Pins are a great way to meet new people through appealing to the natural curiosity we all possess.
Pins are great for starting conversations, excellent gifts, ideal for fundraisers, conveying a special message, and fun to collect and trade!
WE ALSO MAKE CUSTOM PINS, PATCHES, STICKERS, LANYARDS, AND COINS. CONTACT US AND WE CAN GIVE YOU A QUOTE AND SET UP A SPECIAL EBAY AUCTION FOR YOUR CUSTOM ITEM!
®1999 Semper Fi Mac All rights reserved.
S
emper Fi Mac is an established, since 1986, and trusted name in the Pin business. We strive to provide our customers, who include Military, Police, Fire, and many other organizations, with products and service at the best prices. All our products are inspected carefully to ensure that the highest quality is offered. The materials used, on these Pins, are of the finest quality. Our products come with a 100% satisfaction guarantee!
Afraid of being outbidded or of forgetting this auction in time?
CAN'T WAIT FOR THE AUCTION TO END?

USE THE BUY IT NOW OPTION!
Please always use the ebay auction number in any correspondence and payments. This is critical, with not only with our auctions, but to any ebayer!
SCHOOL CIRCLE THIS IS IMPORTANT
If the sale is closed, or your looking for quantity for resale E-mail me for more information. I can let you know when I will be r
elisting, or I can set up a special Ebay auction for you to purchase!

BE SURE TO ADD US TO YOUR FAVORITE LIST!
Our company provides both stock and custom Pins to Museums, Exchanges, Army/Navy stores, VFW posts, CAF Exchanges, Sea Cadet & Civil Air Patrol, Air Force, Navy, Air National Guard, Marine and Coast Guard Units world wide. Contact us and we can set up a special ebay auction for your additional orders!
REMEMBER: AMERICA IS NUMBER 1 THANKS TO GOD'S BLESSINGS!
A FEW GREAT COMMENTS FROM A FEW OF THE FINEST!
I thought that hat looked good on the web it is awesome, thanks man!!! I have been retired almost 16 years and am always looking for quality Navy stuff because I'm proud of my service and proud of the Navy. You represent everything that is good about shopping with other veterans. Service was prompt the hat is excellent it arrived in perfect condition & the sticker & business card was a totally unexpected treat. I will be a multiple repeat customer & I will turn my buddies onto your e-bay store. I regret you only get 80 characters to leave feedback on ebay. I did my best there for you! You deserve it! Tanks Again Brother. Norm Copeland FTCS/SS USN RET.
ANCHORS AWAY SHIPMATE
WE ALWAYS SEND A FREE THREE INCH STICKER ($5 VALUE FREE) AS A SPECIAL GIFT FROM US AND SO YOU CAN SUPPORT THE TROOPS!
BE A FORCE MULTIPLIER!

EMAIL THIS AUCTION TO THREE MEMBERS OF OUR AVIATION FAMILY!
SUPPORT USA AVIATION!
BUY THIS GREAT COLLECTOR PIN RIGHT NOW!
THE

C

H

E
L

SE

Y

COLLEGE FUND

THAN

K

s

YOU!
IF YOU CANNOT FIND YOUR PIN OR PATCH...WE CAN REPRODUCE IT. WE ALSO HAVE SPECIAL REUNION PRICING PACKAGE...CONTACT US AND WE WILL SET UP A SPECIAL EBAY AUCTION TO MAKE YOUR PIN, COIN, OR PATCH
BE SURE TO VISIT US AT AN AIRSHOW!


A 'Veteran' -- whether active duty, discharged, retired, or reserve -- is someone who, at one
point in his life, wrote a blank check made payable to 'The United States of America,' for an amount of 'up to, and including his life.'

That is honor and there are way too many people in this country today, who no longer understand this...to those who do....Semper Fi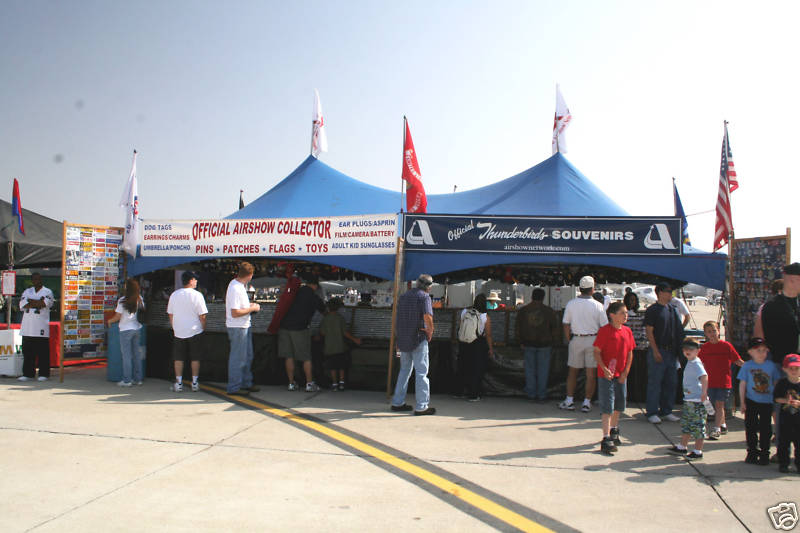 BE SURE TO VISIT US AT AN AIRSHOW!


Once again thank you for your purchase...we look forward to hearing from you TODAY!