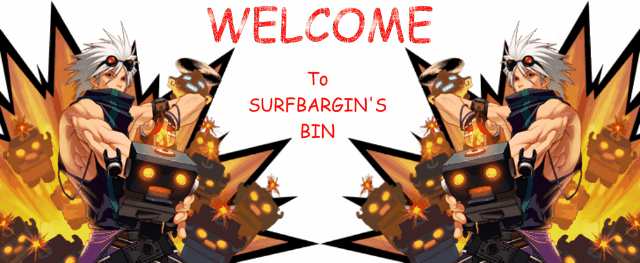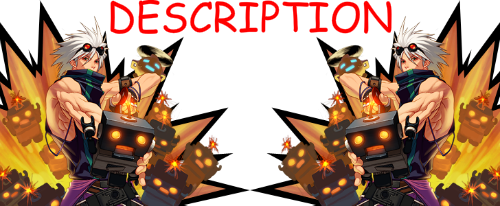 | | |
| --- | --- |
| Click to view supersize image | Click to view supersize image |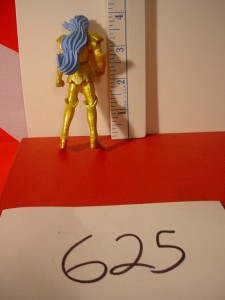 Click to view supersize image
IN THIS AUCTION YOU ARE BIDDING ON:
A " See Title & Pics. read special notes below" Gashapon/ trading figure / Statue / Statuette / Maquette / Figurine / Action Figure
MANUFACTURER: " SEE PICS "
SCALE / SIZE: "SEE PICS "
SPECIAL NOTES: " I recently acquired several hundred Anime & other various figures. I should have them all listed by (4/12) To view all that are currently listed goto/enter my store & do a search for: Japan Anime Gashapon Trading Figure Statue or the store category JAPANESE ANIMATION that will bring up all that are listed. If you cannot find any of interest, then please check back as i have nearly 1000 to list. Some come with packaging, some are loose & have bases, some dont. Some require simple,no glue assembly. Pics are THE ACTUAL ITEM you are bidding on/buying. I am not a Anime collector per se, & a lot of the figs will not have their names or series so PLEASE browse through to see if i am offering the HTF fig you have been looking for. unless otherwise noted consider ALL packaging (box/card etc) to be in FAIR CONDITION. I LOVE to COMBINE shipping. Standard shipping is in a bubble envelope or wrapped in Kraft paper. If you want the item BOXED it will HAVE to ship PRIORITY MAIL.
As said above I am not an Anime collector & do not know all the names of the figs, so i leave it up to you the buyer/collector to know who the characters are.
In some of the pics i used simple modeling clay the help the fig stand up. The clay is available at most Walmarts in the craft section for about 3 bucks.
Even though some of the items i have listed are in very good condition, most show use or some kind of flaw. Keep in mind that i acquired these over the years at estate auctions / sales etc. NONE of them came from a Museum Showcase. So if you are seeking a MINT, MUSEUM showcase type piece you will not find it here. But please do browse through the listings as i am BIG on UNDERstating the condition of the wares i sell.
ALL are AS ACQUIRED,meaning that i have not cleaned , Buffed , Polished, etc. I simply do not have the time.
Please look at the pics to determine the condition to decide if it is what you are seeking. If you have a question PLEASE ask & i will get right back to you. "

Please Email With Questions & Thanks For Looking!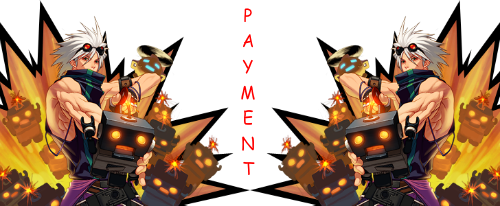 Please Click The PAY NOW Button & It Will Take You Where You Need To Go .
If you made MULTIPLE PURCHASES, Please wait for me to send you a COMBINED/ADJUSTED invoice before you pay, otherwise you will not get shipping discount.

Electronic checks ( E-checks ) & Credit card payments ARE accepted via PayPal
Immediate Payment is REQUIRED from all buyers with 10 or less feedback ratings.
All others Please Follow the UNWRITTEN RULE of Paying Within 7-10 Days.
If a Problem Arises, Just Let Me Know.
">



:) I LOVE TO COMBINE SHIPPING! :)

*All Items PACKED WITH CARE*
It is My TOP PRIORITY to get your package to you alive & well. If you get a damaged package it will never be because it was not packed properly.

VERY IMPORTANT:
I ship ONLY to the address provided by Paypal. Please make sure it is current if you have recently moved.
If you want this shipped somewhere else YOU need to go to your Paypal account & add the address to your PROFILE. You can add a GIFT ADDRESS & check it off as SHIP TO.
Please do not put the address in the notes, because i do not always see them.

Free shipping notes:

Most items that include FREE SHIPPING will be sent FIRST CLASS In a padded envelope.
ALL books/book lots weighing over 13 ounces are shipped via MEDIA Mail.
In case you are unfamiliar with MEDIA mail it is where the POST OFFICE straps your package onto the back of a Tortoise points him towards your house and slaps him on the butt. In other words if you want it quicker than possibly up to 3 weeks Please UPGRADE to a more efficient shipping mode.
You will have to Email me to get a upgrade price quote.
I cannot control the speed of your package getting to you once it leaves my hands.




A NOTE ABOUT RETURNS:


Though most of my listings state that there are NO RETURNS that is because there is no single policy or statement that covers ALL situations.

Returns are handled & reviewed on a CASE BY CASE BASIS.



Notes on FEEDBACK:

As always Positive feedback will be left for every buyer that leaves like kind.

FEEDBACK is STILL IMPORTANT for BUYERS...It represents your "Conquests" & Experience In the EBAY community, Consider them "The NOTCHES on your gun/belt"

When you leave POSITIVE FB, that says to me: "COOL GREAT WOW I am a Satisfied Buyer & the deal is complete! "
If you feel you need to leave NEUTRAL or NEGATIVE Write to me to EXPRESS YOUR Concern. 99% of any NEG FB that has been left was done so with the buyer never even telling me there was a problem. The Other 1%..... Well... sometimes you cant jump through enough hoops for them.


Please feel free to Email Me at any time , but PLEASE GO THROUGH THE EBAY EMAIL SYSTEM, IE: Ask Seller A Question.
Otherwise your Email might end up in my Spam folder & lost forever.

If there is a problem PLEASE contact me through Email , NOT FEEDBACK to address a concern. There are FEW if ANY issues that cannot be handled to the satisfaction of all with proper communication :)




| | |
| --- | --- |
| | |


---
On Feb-04-12 at 23:02:05 PST, seller added the following information:
Sellers: Get your own map of past buyers. Fast. Simple.
| | |
| --- | --- |
| Every buyer gets a MyStoreRewards invitation for cash back | |