***182,000 ANNUAL WYNDHAM POINTS***
Here is your chance to own a Deeded Property (Does not expire) at a bargain price! 182,000 Annual Deeded Wyndham Points at Wyndham Resort at Fairfield Glade, an RCI Gold Crown resort located in Fairfield Glade, TN. All fees are current with mortgage paid in full, you will receive clear title guaranteed or issued a full price refund. Usage is Annual. Anniversary date (issuance) for these points is Janury 1st of every year. Your usage started this year January 1, 2012 with all 182,000 points available for use by the new owner. Maintenance and tax fees are billed annually in the amount of $1026. The 2012 maintenance and tax fees have been paid in full. The new owner will be responsible for reimbursement of these fees at auctions end. Due to recent changes in Wyndham's reservation policies, we are no longer able to make guest reservations or transfer points while the transfer is in process. You will be able to make reservations and take full advantage of your points once Wyndham acknowledges transfer of ownership. This Ownership comes with a free RCI membership (an annual savings of $89). Similar ownerships sell for over $25,000 if purchased from the developer! Own this points package for a fraction of the developer price!
If you have additional questions about this auction, please call me at 407-233-1580.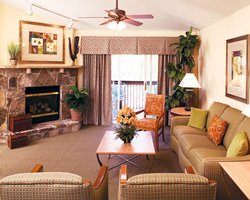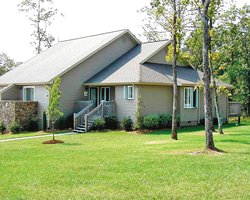 Fairfield Glade, set on 12,500 acres of the Cumberland Plateau, offers a vacation for the entire family. The resort is home to a 36-hole golf course and three 18-hole courses, including Stonehenge, listed among Golf Digest's 75 best resort courses in America. An on-site recreation area with fees features miniature golf, indoor and outdoor tennis courts, and an outdoor pool. Enjoy fishing/boating and swimming at any of the 12 no-wake lakes (no water skiing allowed). The resort has a new recreation center and indoor pool. The resort has an on-site bank and hair salon. A car is recommended to enjoy the area.
Wyndham Resort at Fairfield Glade
Like Summer Camp, but So Much Better. If you enjoy outdoor beauty, quiet surroundings and an activity list that never ends, Wyndham Resort at Fairfield Glade, located in lush Cumberland Plateau, is your vacation oasis. You won't find a resort like this anywhere else: a 12,700-acre playground, set amid the green rolling hills and prettiest natural features in Tennessee, with every vacation activity and amenity you can imagine.